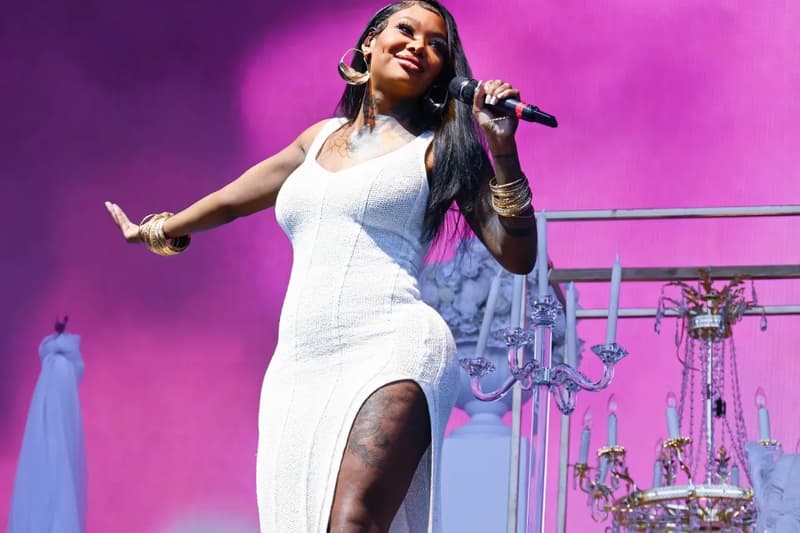 Sex & Dating
Summer Walker Confirms She's Dating 'BMF's Meech
"Is it giving big or little Meech?" – Caresha
Summer Walker Confirms She's Dating 'BMF's Meech
"Is it giving big or little Meech?" – Caresha
On the latest Caresha Please interview, Summer Walker speaks on her sex and dating life, and finding healing after her last relationship.
After a viral video circulated of Walker being brought on stage by BMF's Big Meech (played by Lil MEech), fans wondered if the two were dating. The Clear musician wore a pink ski mask sending social media into a frenzy. The pair has since been spotted together and according to Walker, the two are an item.
Summeeeeeerrrrrrrr!!!!! ? When I tell you me and @summerwalker got into some thingsss lol literally one of my favorite episodes so far!!! #CareshaPlease is back, TOMORROW Thursday at 8PM EST only on @REVOLTTV ??? pic.twitter.com/GIABGoUtxs

— Yung Miami (@YungMiami305) May 24, 2023
"It's giving big Meech. He's a good man, Savanna," she joked when Caresha asked about Meech's d-ck size. As for why she wore the pink ski mask: "I wanted at least like six months before people started to investigate," she explained. "It's fresh, you never know what can happen but so far it's great."
On the topic of her ex LondonOnDaTrack, whom she publicly had a tumultuous relationship with, she appeared thankful. "Thank God, n–ga done moved on.' It was wild in the beginning." He has since begun dating Jamaican rapper Shenseea and according to Walker, she's genuinely happy for them.
For more celeb sex and dating news, Nicki Minaj almost turned down "Pound Town 2."
Share this article