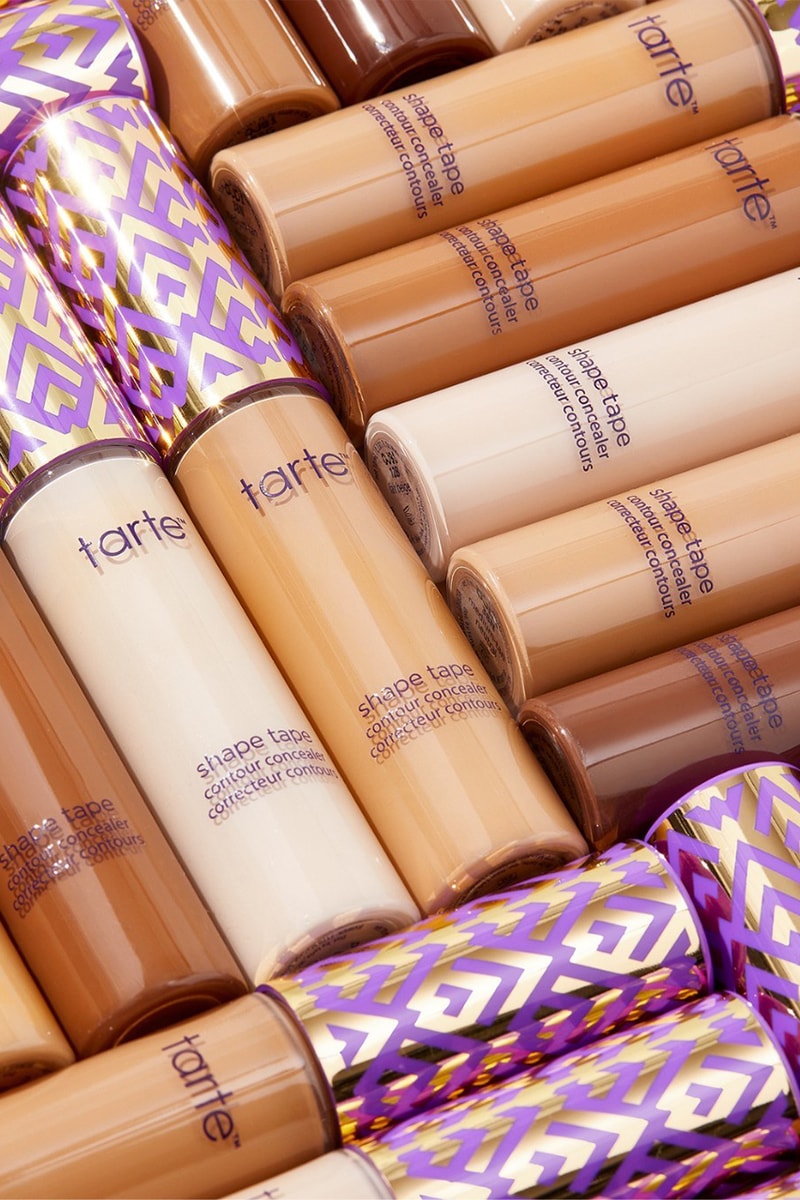 A Black Woman Was Bullied Into Silence Behind the Tarte Trip — And We Need To Have a Serious Chat (Again)
Bombastic side eye.
Beauty
A Black Woman Was Bullied Into Silence Behind the Tarte Trip — And We Need To Have a Serious Chat (Again)
Bombastic side eye.
Unless you've been under a rock, you're well aware of the latest drama on TikTok around Tarte Cosmetics and the mistreatment of content creator Bria Jones on the brand's most recent press trip. What's interesting is the founders' response to the claims and how Jones' experience has divided the beauty community as a whole.
There was much to say about the #TrippinWithTarte Dubai trip earlier in the year, where the brand flew out major white influencers, including big names such as Alix Earle. The biggest question that quickly caught everyone's attention was, "Where were the people of color," explicitly meaning, "Where were the Black and deep Brown" people? Silently taking note, the brand grabbed big influencer names from the Black community, like Golloria George and Clarke Peoples, to check off boxes and make it seem as if the inclusivity was there on another trip that took creators to Turks & Caicos. 
However, there had still been reports from Black and Brown influencers that they didn't receive the same accommodations as other content creators and in this case, they felt they weren't treated equally compared to the non-POC attendees.
Most recently beauty influencer Bria Jones took to TikTok with an emotional account of her experience on the Tarte Trip to Formula 1 in Miami. She shared that her itinerary was different from others and was being sent home earlier than other non-Black influencers. In a now-deleted video, Jones stated that she realized she was being treated like a "second-tier person or like I'm being ranked." The influencer further described her experience as a "sorority situation."
Tarte's founder Maureen Kelly entered the TikTok debacle with her thoughts on May 5: "I woke up pretty sad this morning and want to talk to you all about a couple of things," and proceeded to give her side of the story. "We made a plan for everyone to have one day at the racetrack, one really nice dinner and one fun night at the club," Kelly expressed in the clips. Her baseless claims boiled down to it being another under-sight on her end as a white founder that simply doesn't value the breadth of experience POC content creators at all levels bring. It is gaslighting at its finest.
What's hurtful is that Black and white creators have been calling out Jones, accusing her of lying and even stooping so low as to say that Jones should have been "grateful" to even be invited on the trip. Niké Ojekunle (specsandblazers ) took personal digs at Jones specifically (of course in a now-deleted video) defending Tarte, triggering a plethora of stitches and responses from both sides of the debate.
Jones released an apology statement on May 7, saying she has been in contact with the Tarte team and taking a break from social media to care for her mental health. This is a prime example of Black women being bullied into silence, and it must end.
After all, Tarte's "Shape tape" concealer isn't for thee gworls anyway.
---
Share this article