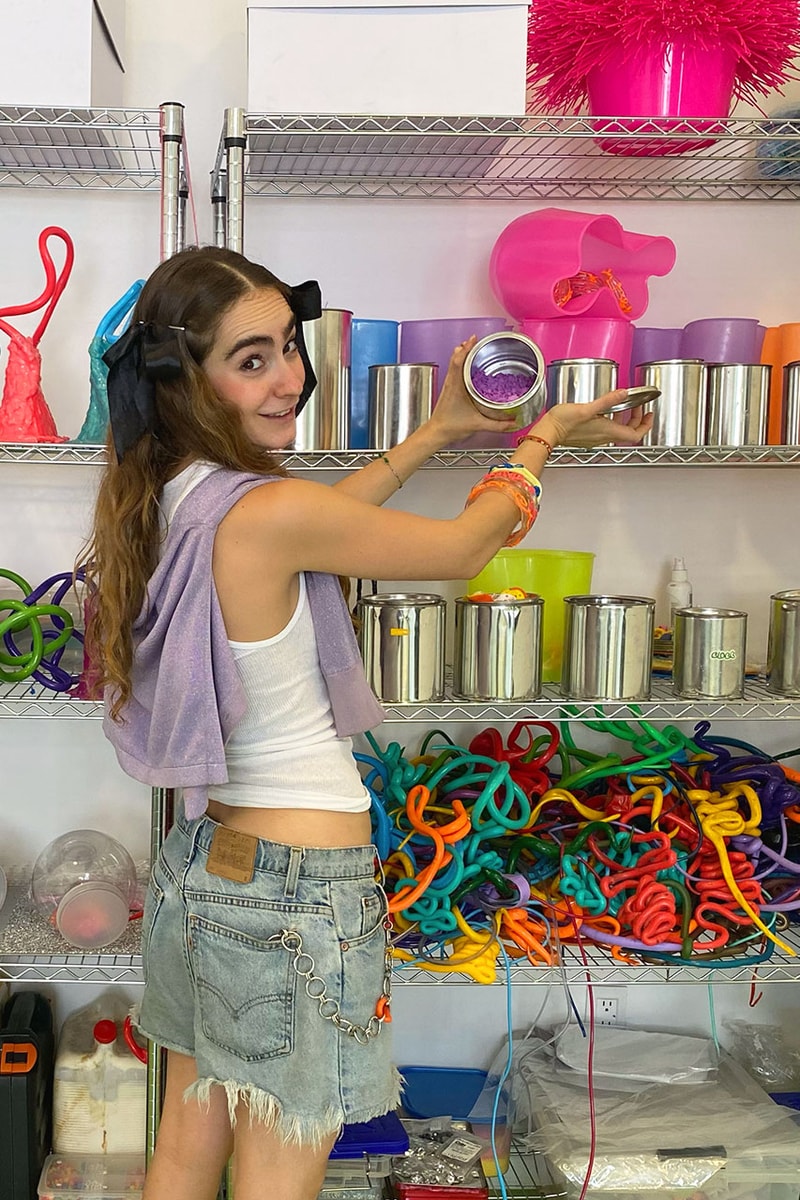 Meet Blobb, the Mexico City-Based Brand Designing Miniature Sculptures for the Body
Hypebae chats with founder Sofia Elias about anti-function, childhood nostalgia and chairs designed to make you fall off them.
Art & Design
Meet Blobb, the Mexico City-Based Brand Designing Miniature Sculptures for the Body
Hypebae chats with founder Sofia Elias about anti-function, childhood nostalgia and chairs designed to make you fall off them.
Tucked away in Mexico-City's Roma Norte district resides an unconventional yet, utopic brand dubbed Blobb. At the helm is Sofia Elias – who's childlike curiosity of the world oozes into her creations from her rings to her infamous Pofi chair.
The designer honed her craft at architecture school where she learned about material design and how to create and break function. "Blobb for me is an experimental brand," Elias tells us, "I don't know anything about jewelry in reality. I consider it miniature sculpture for your body."
She began Blobb as a passion project and has since gone on to collaborate with the likes of Mowalola, SVRN and Kiko Kostadinov. Her collaborative spirit and colorful collections are every every bit a celebration of craft as they are a dopamine hit.
Worn by the likes of Dua Lipa and North West, Blobb rings are each handmade, with no molds – making each piece entirely unique with names, from "Prickly Pear," to "Chicken Pox."
Continue reading for more of the Blobb founder's obsession with onomatopoeia, anti-functional mentality and why it's impossible for her to choose a favorite color.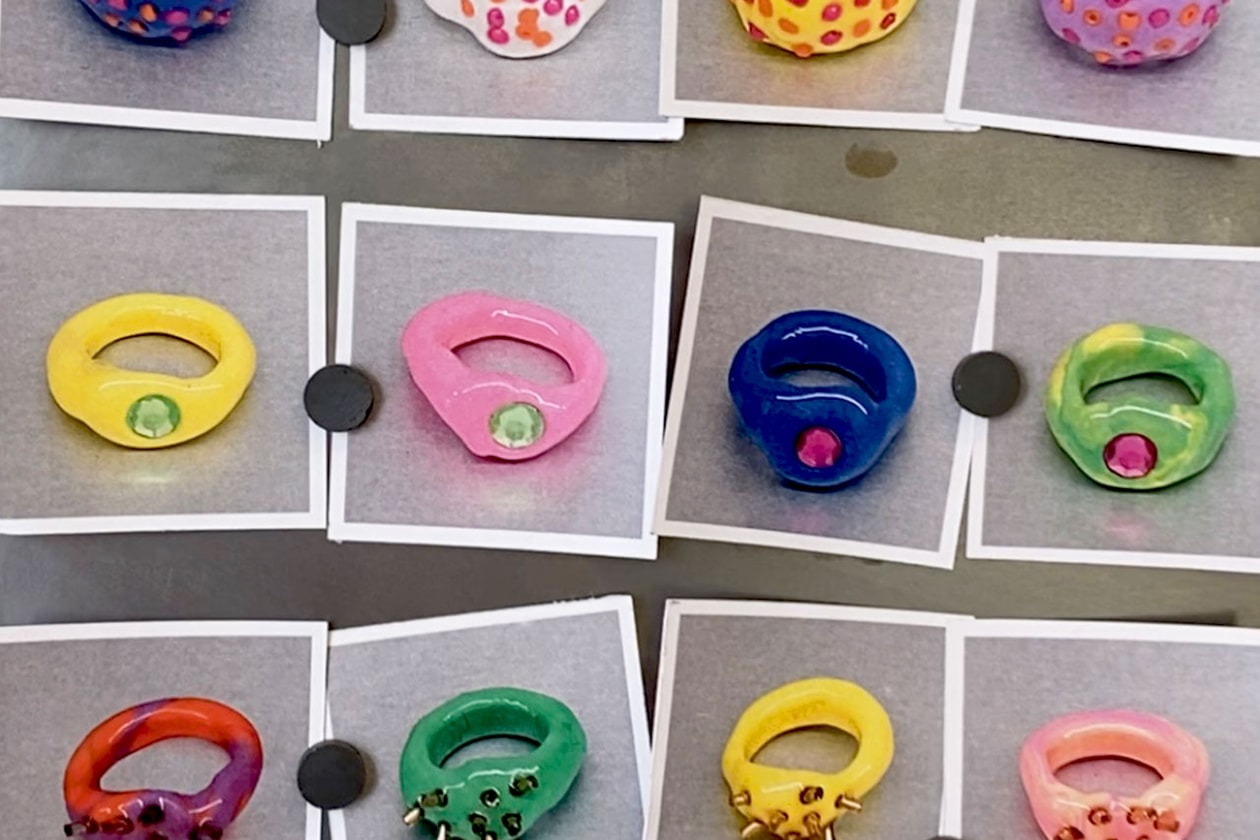 Blobb started as a passion project for you. How did it grow to where it is today?
I never thought I was going to grow to the point where I would consider that I have a brand. For me, it was about experimenting with materials. I did the rings for myself and then my friends started asking for them and then stores started asking for them. Suddenly, I had to register the name and have a website. At the beginning people were thinking, "Oh, she's wearing these weird things on her fingers" and then they started to appreciate it.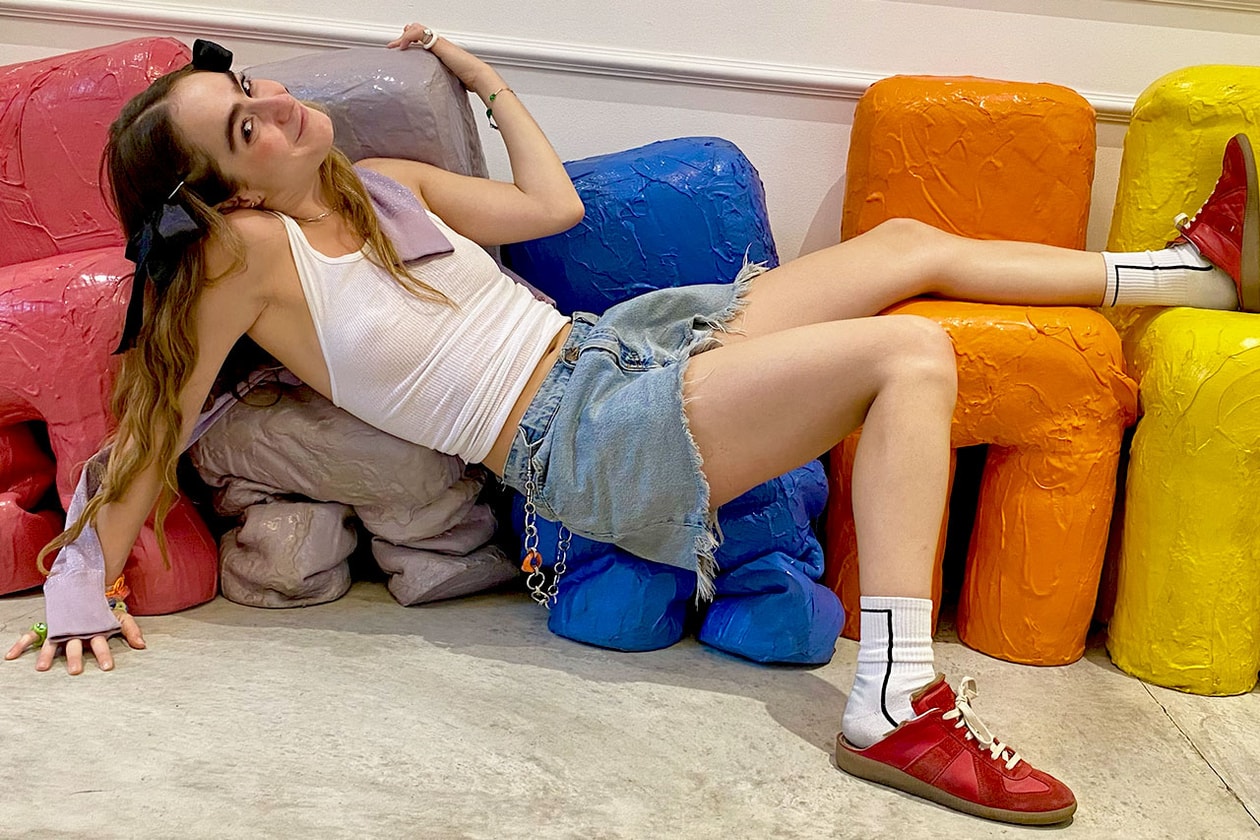 How did you land on the name "Blobb"?
I've always been into onomatopoeia, which is a word that sounds like the real thing. Blobb, for me, sounds like a drop of paint on the ground that has no shape. So, that allows me to do all of the rings with no molds, and to design with anti function with the coasters, bracelets and chairs. I wanted to choose a name that wouldn't define the brand as only rings. It can mean so many things and I like to play with words. Since I started doing other products, I try to maintain these rules. My bags are called "Gooey" bags because they look like they never dried. For the vases, they're called "Wobble" because they do!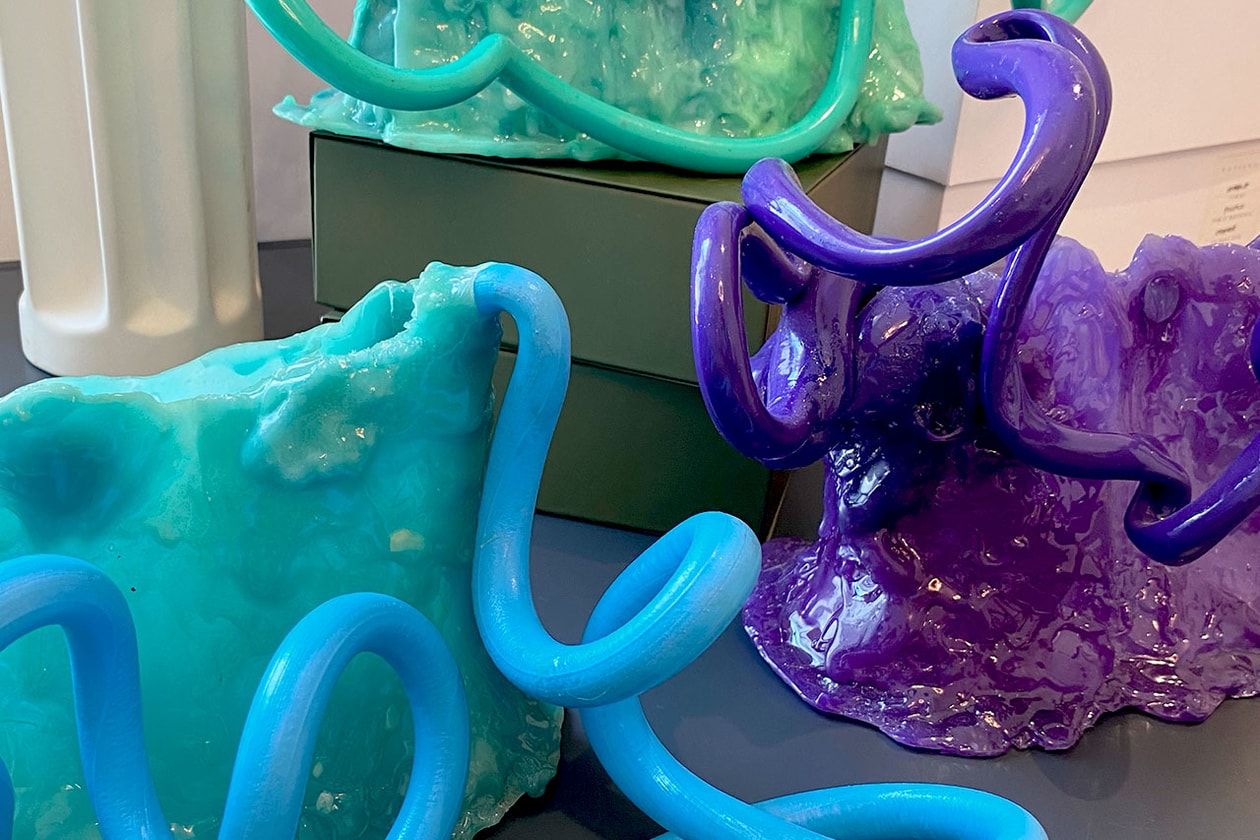 Your designs turn functionality on its head. What is the concept behind that?
One of my professors from architecture school saw my chairs and he said "I know how you can make the chairs so you don't fall" and I said, "I don't think you get it, I want you to fall." The idea is for you to fall and for the chair to hug you on the way down and then when you stand up the chair stands back up with you. In reality, I don't think I'm making anything that's functional but I'm so happy people have been so patient with the materials I've been using.
I make everything by hand and that's what makes each ring, each bag or even coaster so special. I've found a way to make things wearable but really the materials I'm using are not supposed to be. I use recycled plastic and resin and it becomes this Laffy Taffy looking thing – it's uncomfortable but it's a statement!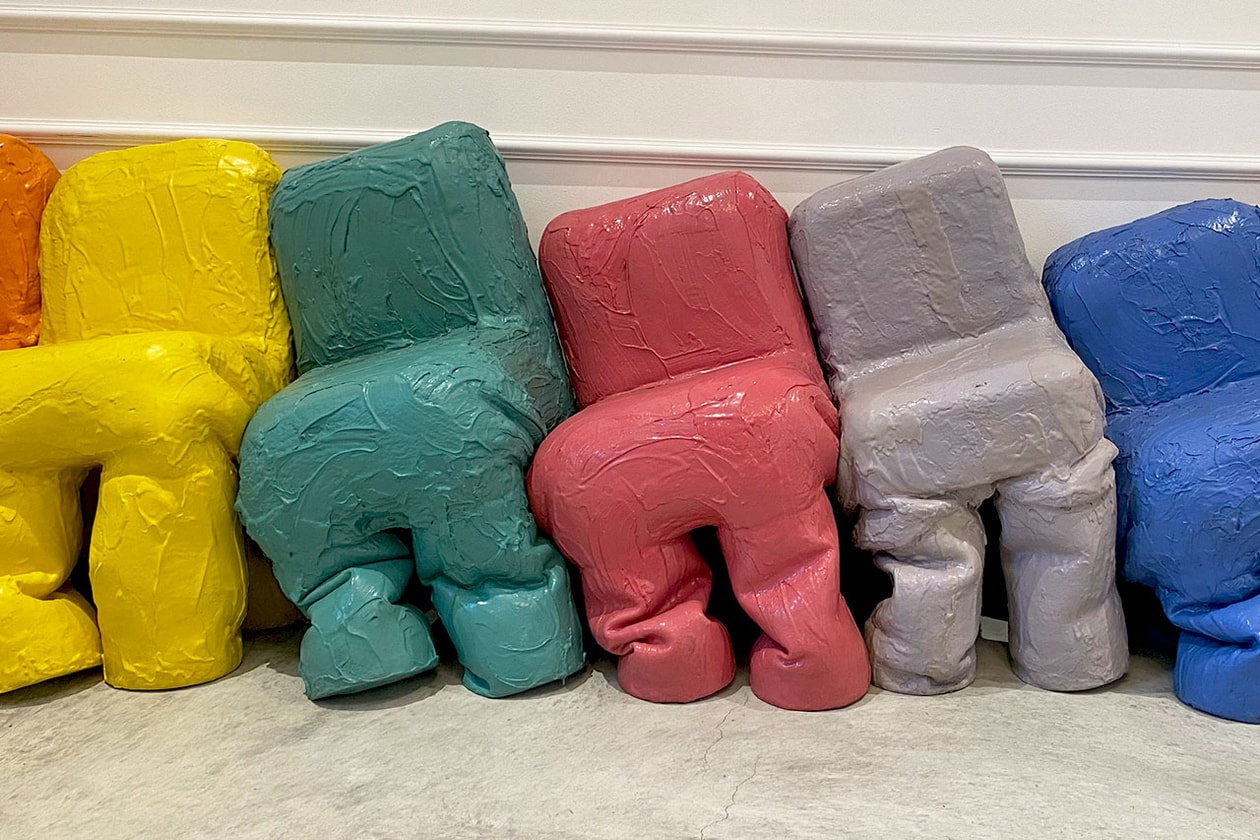 What can you tell us about your Pofi chair?
The Pofi chairs are for the people that didn't come on time to your party and then you offer them the chair and they fall over. As adults, falling is out of the ordinary and it can even be embarrassing. I wanted to inject this moment of play with the chair so when you fall your inner child comes out. It's good to be a kid sometimes. It gives you butterflies in your stomach.
When I was little I couldn't say the "S" in my name, so I would say "Pofia." I spelled the chair name like how I used to say it. Also, when you sit on them, they make a little "puff" sound.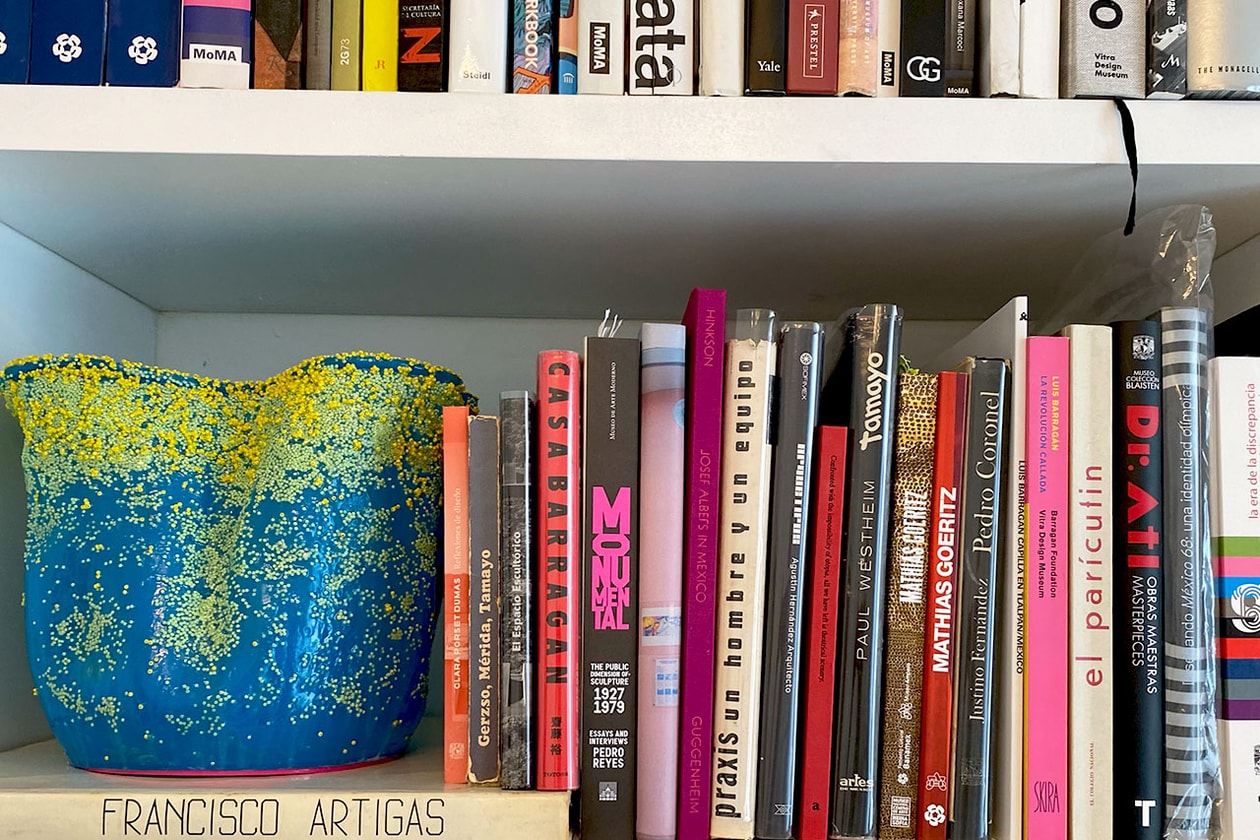 You designed your whole house to be a working studio and collaborative space. What are your favorite parts?
The house is from the '20s, so there are tons of little quirks. I wasn't able to put something heavy for the flooring but I knew I wanted to bring color and resin reminiscent of my designs into play. So, I started experimenting with different sources. I actually found people that typically outfit the grounds of parking lots in the end.
My favorite part of the house is the bathroom because I wanted it to be classic in contrast to the green floors with black and white tiles.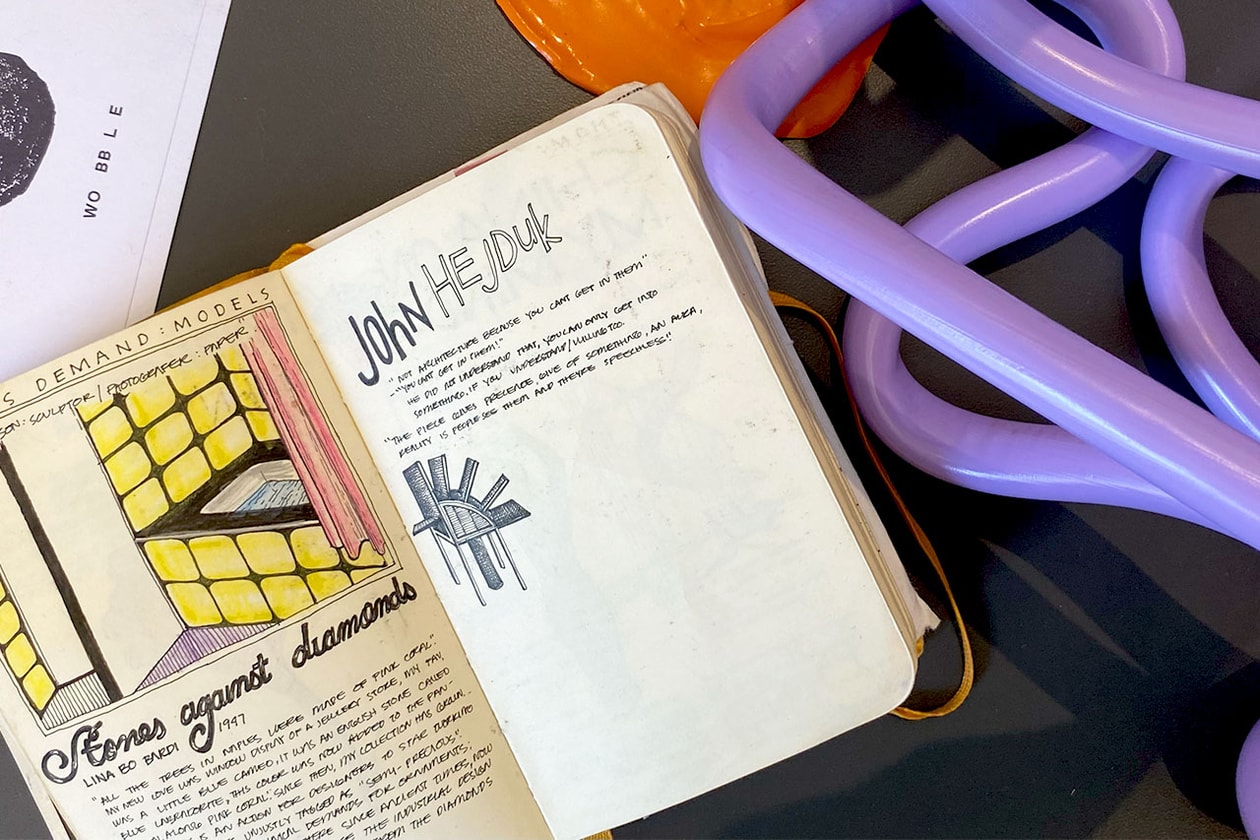 What has been your favorite collaboration?
Mowalola was nice because it was the first time I cast something with mold. She let me do everything creatively so it was nice to have that space and trust.
Do you have a favorite color?
When I was a kid, I thought that if I chose a favorite color the other colors would get upset. But I love green, yellow, lilac and I've been really into orange lately. Honestly, it keeps changing. With my job, I think it's impossible to have a favorite color.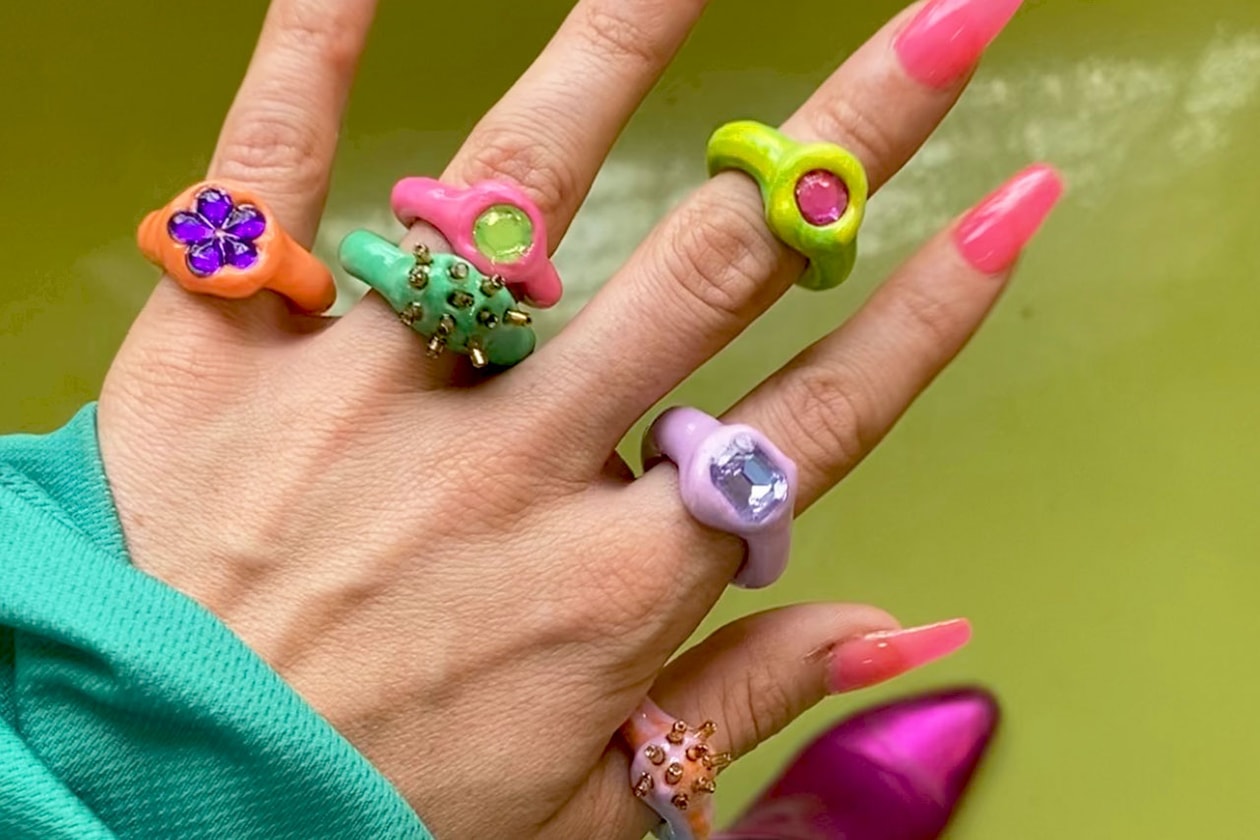 Though you design home accessories and bags, you've become famous for your rings. What can you tell us about them?
We have different names for the different styles including, Chicken Pox, The OG, Prickly Pear, Pepperoni, Jolly Rancher, Lucky Charm, Double Trouble, Disco and Bling Ring. Each ring has eight layers of resin and each takes 16 hours to dry. It's a very long and hand made process. These are done with a lot of love and patience.
The rings are like Tamagotchis that you have to take care of and be aware of because of their delicacy and material. Each one is designed by hand and completely unique. It's like a Cinderella slipper and I get so excited when people find one that fits them. You find one, you keep it and then you don't want to leave it.
---
Share this article