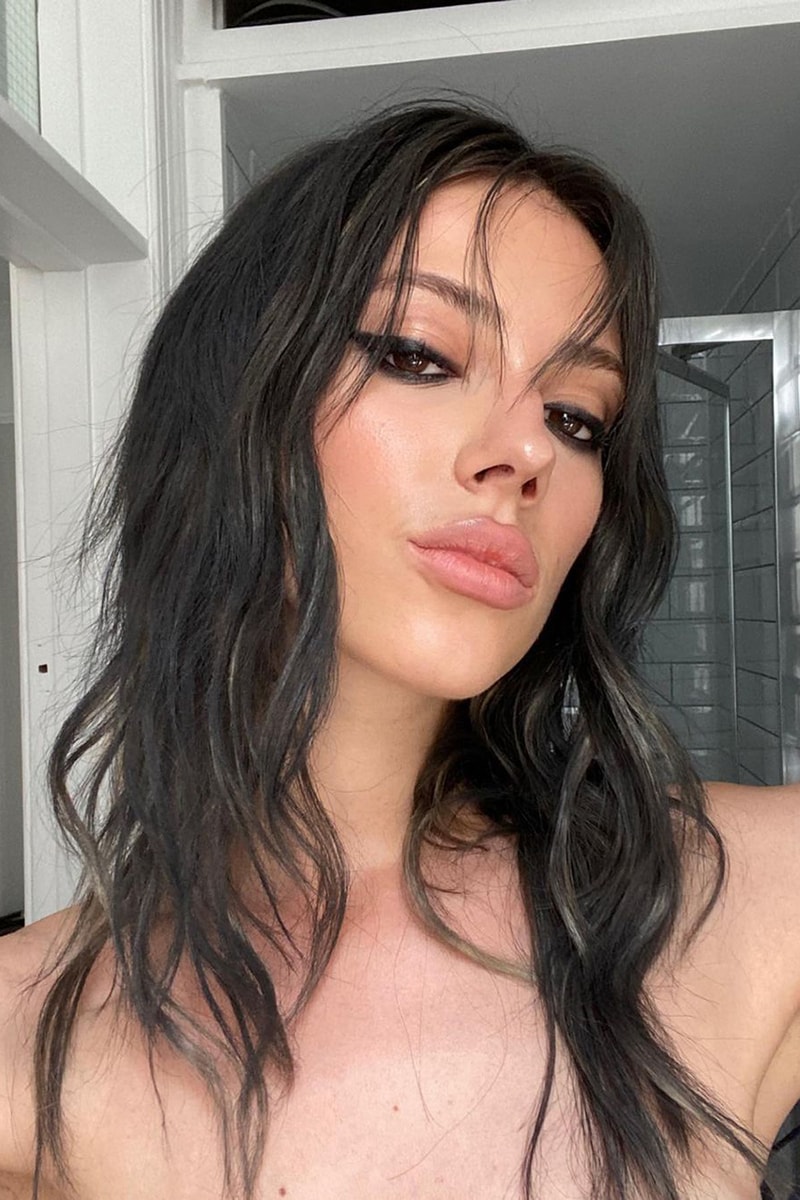 5 Summer Makeup Trends That Need To Be On Your Radar
We're emptying our bookmarked beauty vault.
Beauty
5 Summer Makeup Trends That Need To Be On Your Radar
We're emptying our bookmarked beauty vault.
Something about the sun and warmer weather makes me want to go all out with my makeup looks. With so many summer makeup trends popping up on my TikTok FYP daily, it's hard not to want to try them all. Even though I'll probably end up doing the same makeup look I learned from YouTube back in 2012, it's the thought that counts, right?
Mermaidcore and Barbiecore are going to be the significant trends this season. We've already noticed lots of glossy and dewy complexions, loads of blush, sparkling eyeshadows and wet-hair moments that glisten perfectly in the sunshine. And we can't forget that "Glazed" anything is still in rotation. Hailey Bieber really has the girlies in a chokehold with the word "glazed," but yet, we move.
What's next? Keep reading on for the best summer makeup trends of 2023.
Glazed Lips
With over 1.6 billion views on TikTok, the girls are seeking to find out what #lipoil will help them attain that perfectly glossy wash of color on their lips for their golden hour or early morning selfies. Of course Dior Beauty's Lip Oil will always reign supreme but don't sleep on renditions from Merit and NYX either — we've got options.
Barbiecore
Barbiecore is one of those trends we're keeping a close eye on. Ahead of Margot Robbie's character premiere in the Barbie movie, we're seeing the glam statement move the masses. Hailey Bieber's recent decadent pink moment convinced us that the look is one we all need to get into.
View this post on Instagram
Mermaidcore
Any beachy-esque beauty dominates our summer trends each year, but with Halle Bailey's remake of The Little Mermaid, the craze of Mermaidcore has been on the next level. For the remainder of the season, we expect to see aquatic eyeshadows, ultra-dewy skin, glossy lips and of course wet-look hair.
View this post on Instagram
View this post on Instagram
Summer Grunge
Garage glam, aka Grunge makeup is appropriate for any season but let's talk about the specifics. How one would "grunge" up their glam during the fall and winter is totally different from how you'd approach it for spring and summer.
Instead of full-on matte foundations, this looks opts for semi-matte, almost dewy complexions or tinted moisturizers. Lipsticks are traded in for lip stains, and the grunge eye's smokiness is pulled back to almost a sheer pantyhose effect.
View this post on Instagram
Demi-Bold Blush
We're packing on the blush, friends but in the sheerest yet boldest way possible. Instead of focusing on one area, swipe the blush across the cheeks, temples and bridge of the nose for a bold yet fresh spin on "over blushing."
View this post on Instagram
---
Share this article