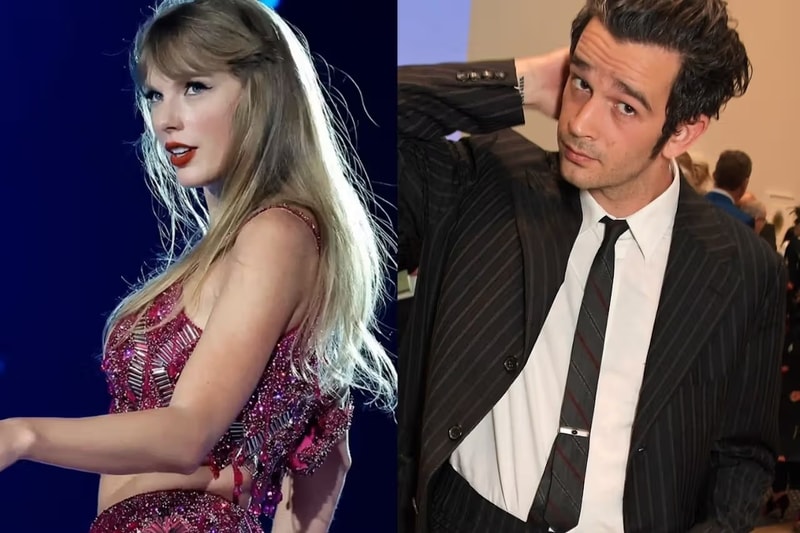 Entertainment
Apparently, Taylor Swift and Matty Healy "Were Never" Boyfriend and Girlfriend
The musicians sparked dating rumors in April.
Apparently, Taylor Swift and Matty Healy "Were Never" Boyfriend and Girlfriend
The musicians sparked dating rumors in April.
If you've been online in the last two months, then you know that Taylor Swift and The 1975's Matty Healy's rumored relationship has taken over the internet. Rumors of them dating began going around in April and on June 5, it was reported that their romance had come to an end. Now, we're learning more about their time together; sources are claiming the two were never actually official.
"She had fun with him, but it was always casual," a source told PEOPLE. "They are no longer romantically involved."
Another insider told the outlet, "They were never boyfriend-girlfriend or exclusive and were always just having fun. There is no drama, and who knows what could happen again. It was a good time and ran its course."
The "Anti-Hero" singer and the British frontman have a mutual friend, which is how they began dating. A source previously told ET in May, "Taylor and Matty have been hanging out recently and Jack Antonoff reconnected them."
At the time, another insider added, "Taylor and Matty like each other. Taylor has a crush on Matty and they are having a good time hanging out. Matty also thinks Taylor is awesome and incredibly talented, too. They dated briefly in the past."
Stay tuned for more updates.
---
Share this article