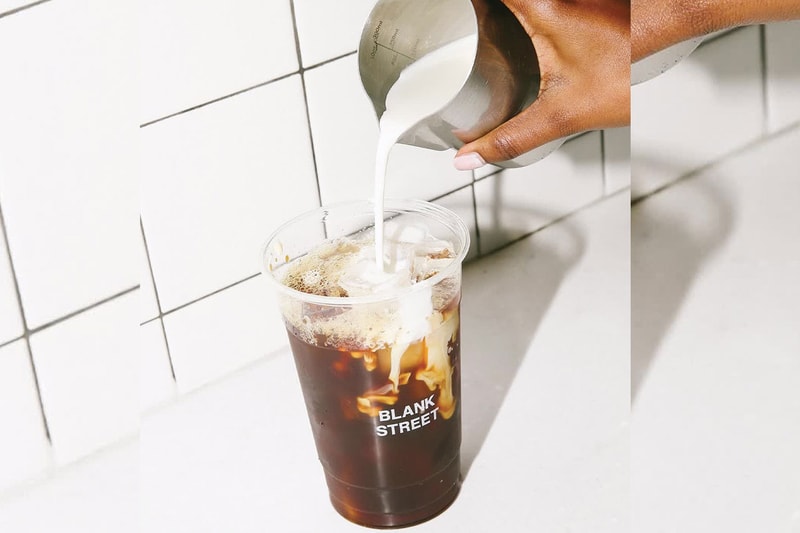 Culture
These Are the Best Places to Kickstart Iced Coffee Season in London
From cult favourites like Grind and Blank Street to independents like Catalyst and Kaffeine.
These Are the Best Places to Kickstart Iced Coffee Season in London
From cult favourites like Grind and Blank Street to independents like Catalyst and Kaffeine.
Iced coffee season is finally here, and the time for caffeine connoisseurs to flex their cooling tastebuds is upon us. As we gear up for the summer period in search of the perfect iced beverage, it can be difficult to navigate the local scene and find out which coffee houses can make your favorite concoction just the way you like it.
As a result, we've taken it upon ourselves to round up our favorite coffee spots in London, known for brewing and blending the perfect iced coffee — no matter your style. From old faithfuls like Starbucks and Perky Blenders to much-loved independents like Grind and Catalyst and new kids on the block, Blank Street Coffee, there's a perfect iced coffee for us all.
Take a look at our recommendations below.
Catalyst
View this post on Instagram
Located in Chancery Lane, just ahead of the famous Leather Lane Market, Catalyst is known for being one of London's best independent coffee shops. With a variety of milk alternatives and a rustic feel, it's a place that prioritizes individuality, making it one of our favorite options.
Blank Street Coffee
View this post on Instagram
New York-based coffee company, Blank Street Coffee, recently opened its doors in the U.K. and as expected, the response has been a pretty good one. From its dreamy, green-hued interiors to classic, minimal branding, the cult-loved spot is quickly becoming one of the coolest coffee shops around — and it's got plenty of London locations to choose from.
Grind
View this post on Instagram
One of the OG independents, Grind has a knack for turning coffee into an art form. With its variety of locations all across London and its retro feel, it's a place that can never steer you wrong. For those with a penchant for coffee on-the-go, the brand just dropped its newest selection of cold coffee cans, available from local supermarkets.
%Arabica
View this post on Instagram
With locations across Spitalfields Market, South Molton St, Covent Garden and Broadway Market, %Arabica is a specialty coffee chain that's slowly infiltrating the streets of London. With humble beginnings in Kyoto, Japan, the chain prides itself on its passion and its ability to create an amazing cup of coffee — every single day.
Kaffeine
View this post on Instagram
Inspired by the unique coffee culture in Australia and New Zealand, Kaffeine is an independently owned cafe and espresso bar which currently has two locations in London. At present, it's located in both East and Central, and it's one of the few coffee shops that offer courses on latte art and coffee making.
Redemption Roasters
View this post on Instagram
Redemption Roasters is the world's first-ever, prison-based coffee company. From the former co-founder of Black Sheep Coffee, the new roastery is one that offers coffee with a conscience. Born from a meeting with the Ministry of Justice, Redemption set up its first roastery inside a prison in order to train residents in a bid to reduce rates of reoffending. Now, it has multiple locations across London and hosts a dedicated barista academy across numerous prisons all over the UK.
Flying Horse Coffee
View this post on Instagram
Another humble coffee chain with just two locations, Flying Horse Coffee is the perfect place to try the most sustainably-sourced green beans from all over the world. For those with a desire to consume responsibly, Flying Horse is the one for you. With a roastery located in East London, it's also one of the few coffee chains with its very own range of coffee-themed merchandise.
Roasting Plant Coffee
View this post on Instagram
Roasting Plant is more than just a coffee shop. It's an experience. One for those who want to know more about where their coffee comes from, its unique approach to bean sourcing is what makes it so special. Its patented "Roast Master" roasts bespoke micro-batches for every store, every day, so you can quite literally see the magic happening.
Perky Blenders 
View this post on Instagram
Independent, specialty coffee roasters Perky Blenders has origins in Hackney and had its start as a humble little coffee cart outside St James' Street station. Since then, the family-run business has grown to over three locations — primarily based in East and North London.
Starbucks
View this post on Instagram
We couldn't talk about coffee connoisseurs without mentioning Starbucks, a chain that holds probably the most extensive range of iced and blended beverages ever. From its new Oleato Olive Oil range to fan favorites like the Frappuccino, iced coffee is one of Starbucks' many specialties and truthfully, you'll never go wrong.
---
Share this article