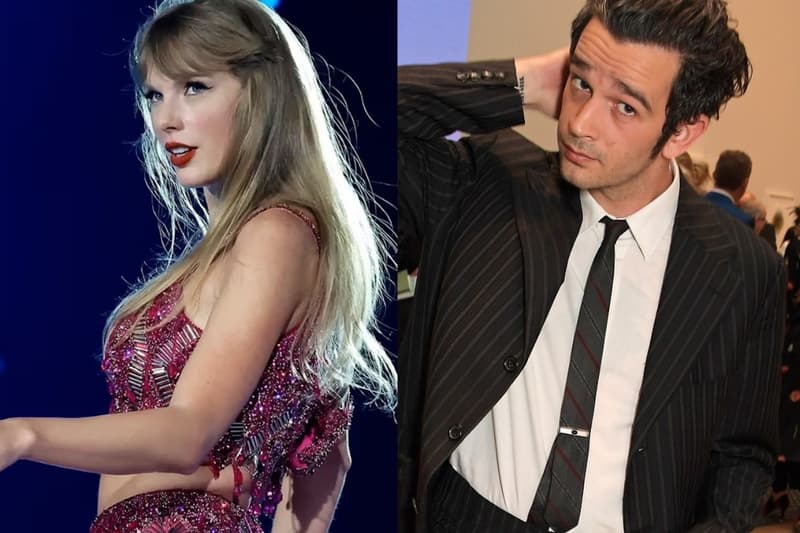 Entertainment
This Is How Taylor Swift and The 1975's Matty Healy Reportedly Began Dating
Jack Antonoff had something to do with it.
This Is How Taylor Swift and The 1975's Matty Healy Reportedly Began Dating
Jack Antonoff had something to do with it.
UPDATE (May 8, 2023): For the last few days, Taylor Swift and Matty Healy have been making headlines after The Sun reported the musicians are dating. Now, another outlet has elaborated on how the alleged romance came to be. Apparently, it has something to do with Jack Antonoff, who produced both Swift and The 1975's latest albums, Midnights and Being Funny in a Foreign Language.
"Taylor and Matty have been hanging out recently and Jack Antonoff reconnected them," a source recently told ET.
Another insider added, "Taylor and Matty like each other. Taylor has a crush on Matty and they are having a good time hanging out. Matty also thinks Taylor is awesome and incredibly talented, too. They dated briefly in the past."
For more on the alleged couple, keep scrolling for the original story.
---
ORIGINAL STORY (May 4, 2023): New couple alert — rumor has it that Taylor Swift and Matty Healy are now an item.
While the news hasn't officially been confirmed, sources claimed to The Sun that the musicians are dating and it's getting serious. "She and Matty are madly in love," an insider told the publication. "It's super-early days, but it feels right. They first dated, very briefly, almost ten years ago but timings just didn't work out."
The source added, "Taylor and Joe [Alwyn] actually split up back in February, so there was absolutely no crossover. Both Matty and Taylor have been touring over the past few weeks, so it's been a lot of Face-Timing and texting but she cannot wait to see him again."
In 2014, Swift attended one of Healy's The 1975 shows with Haim in NYC. While performing "Fallingforyou," Healy looked over and briefly serenaded Swift, which sparked speculation that maybe there was something romantically going on between them. However, publically, the pair has only spoken of each other from a professional and friendship standpoint.
Stay tuned for more updates.
---
Share this article