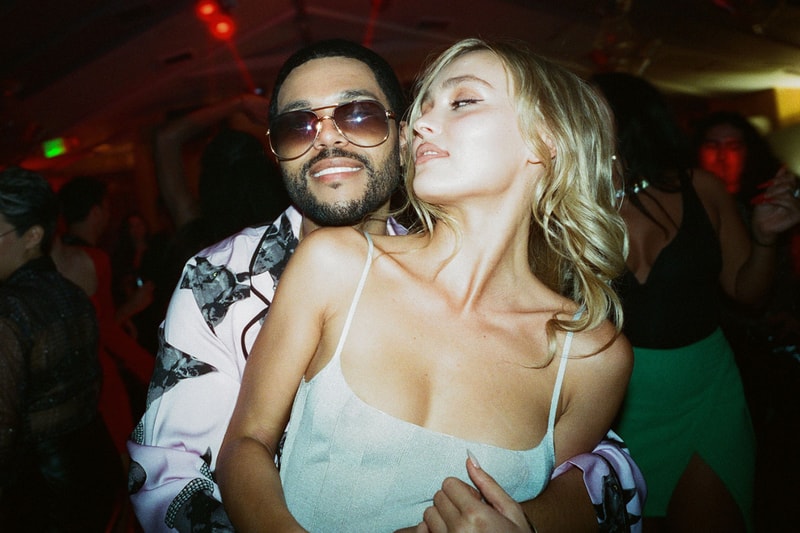 Film & TV
Why Lily-Rose Depp Steered Clear of The Weeknd on 'The Idol' Set
We would too with that rat tail.
Why Lily-Rose Depp Steered Clear of The Weeknd on 'The Idol' Set
We would too with that rat tail.
In the aftermath of The Idol series premiere, the internet is dissecting every ounce of the saucy Sam Levinson show.
While Lily-Rose Depp and The Weeknd's on-screen chemistry may be off the charts, the model-turned-actress reveals she likes to keep her distance on set. Depp plays the role of a troubled, young star who suffered a nervous breakdown after her mother's death, whereas Abel Tesfaye assumes the part of Tedros, a less than savory club owner. Naturally with this pairing, the show is bound to go to dark places and Starboy, apparently takes a meta approach.
Depp shares with EW, "I don't think anybody went full method –nobody lost their minds. Well, sometimes when Abel would get — I don't want to reveal too much about where Abel's character goes, but when he would be in full Tedros mode sometimes, I would steer clear of him. I'd be like, 'He's in his zone right now.'" Although the show has come under intense heat for seemingly indulging in what Rolling Stone referred to as "torture porn," the cast likens the experience to summer camp.
"For something that does, of course, explore darker themes and has some pretty heavy emotional moments to it and everything, the vibe on set was quite lighthearted," Depp adds. "We're all really good friends and we all are similar people and really understand each other. We were having a lot of laughs, listening to a lot of music, dancing around and that kind of energy is what made the heavier moments easier and possible, because whenever you knew that there was a bigger, emotional scene coming up, you felt like you were surrounded by people that you feel comfortable with, people that have your back and you feel that in the show."
Meanwhile, Twitter shares its mixed first impressions of The Idol.
Share this article