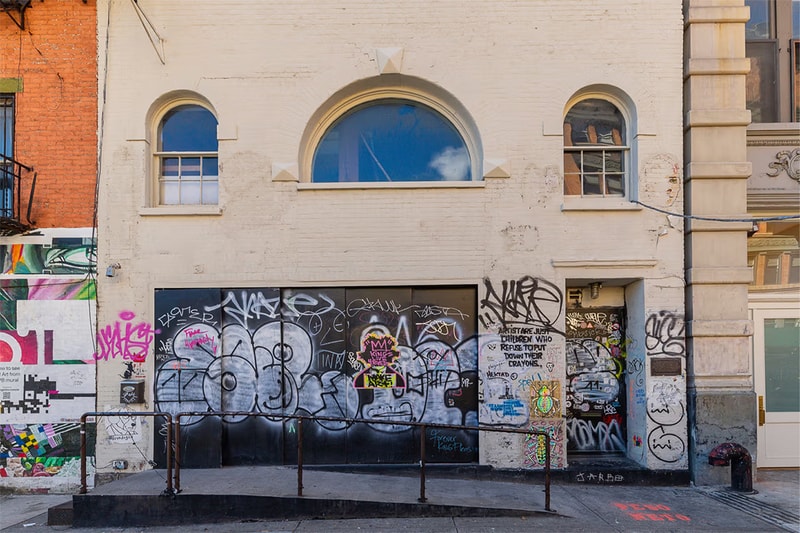 Art & Design
Angelina Jolie Buys Historic Warhol and Basquiat Studio for Atelier Project
Previously on the market for $60,000 USD per month.
Angelina Jolie Buys Historic Warhol and Basquiat Studio for Atelier Project
Previously on the market for $60,000 USD per month.
Hollywood superstar Angelina Jolie recently revealed her upcoming venture, "Atelier Jolie," an exciting project aiming to bring people together and make fashion more inclusive. This platform will enable everyday consumers to become designers by collaborating with talented tailors and artisans worldwide. Utilizing vintage and leftover materials, Atelier Jolie seeks to make fashion accessible to all and foster a sense of belonging.
Adding to the intrigue, Jolie has chosen a location steeped in art history for her atelier. Reports indicate that she has successfully acquired the 19th-century studio once owned by legendary artist Andy Warhol, which he shared with Jean-Michel Basquiat. Nestled at 57 Great Jones Street, this iconic building will serve as the heart and soul of Jolie's ambitious venture.
Jolie intends to preserve the building's exterior, adorned with vibrant graffiti, as a heartfelt tribute to Basquiat. Spanning three levels and covering an impressive 6,600 square feet of space, the venue will provide a dynamic and inspiring backdrop for Atelier Jolie, set to launch in the near future.
The acquisition process was made possible through the collaboration of John Roesch and Garrett Kelly from Meridian Capital Group, who worked closely with Jolie to secure this historically significant location. Although the exact purchase price remains undisclosed, the space was previously available for rent at $60,000 USD per month, with a minimum lease of 10 years.
In other art and design news, Public Gallery explores visual interconnection and ambiguity in "Into, over and underneath."
57 Great Jones St
New York, NY 10012
---
Share this article