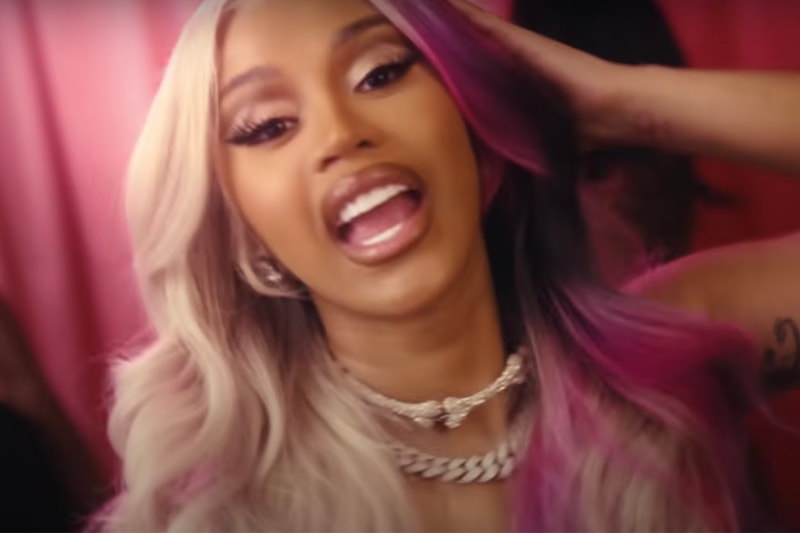 Sex & Dating
Cardi B Under Fire for "Point Me to the Sluts" Remix — Here's Why
Did the Bronx rapper know just how problematic *that* reference was?
Cardi B Under Fire for "Point Me to the Sluts" Remix — Here's Why
Did the Bronx rapper know just how problematic *that* reference was?
Cardi B hopped on everyone's favorite FendiDa Rapper single "Point Me to The Sluts." But a certain lyric has fans wondering if the Bronx rapper took it too far.
This post contains triggers.
"One of my bitches like Kehlani/one look like Normani," she rapped. "Me and my nigga 'bout to flip 'em, we like Tip and Tiny (Tip and Tiny)" — and that's where she lost everyone.
Ooooo Cardi ate this verse but one line REAL PROBLEMATIC 😂😩

— LINDSEY 👩🏿‍💻 🕯 | Startup Doll (@LindseyCreated) July 7, 2023
For those unfamiliar, Atlanta rapper T.I. and former Xscape singer, Tiny, have been laying low since a news article outed them as potential abusers within the industry. In 2021, the NY Times wrote of "sexual assault" allegations that were strong enough to keep the couple silent for two years now.
Although they have yet to be convicted — the evidence is quite damning. With that being said, fans want to know why Cardi B would draw comparisons to a couple that is allegedly problematic.
As soon as I heard it i clutched my imaginary pearls and sat up pic.twitter.com/Qqqv66Kdlp

— Lady Whistlewhileyoutwerk (@thebrittanyb_) July 7, 2023
Recently, celebrity couple Offset and Cardi B had trouble of their own as Offset accused his wife of cheating — publicly. The Bronx rapper denied the allegations via Twitter Spaces, singing Keyshia Cole's iconic break up song "I Should've Cheated."
In other news, Keke Palmer shuts down her partner's slut shaming in the most elite manner.
---
Share this article