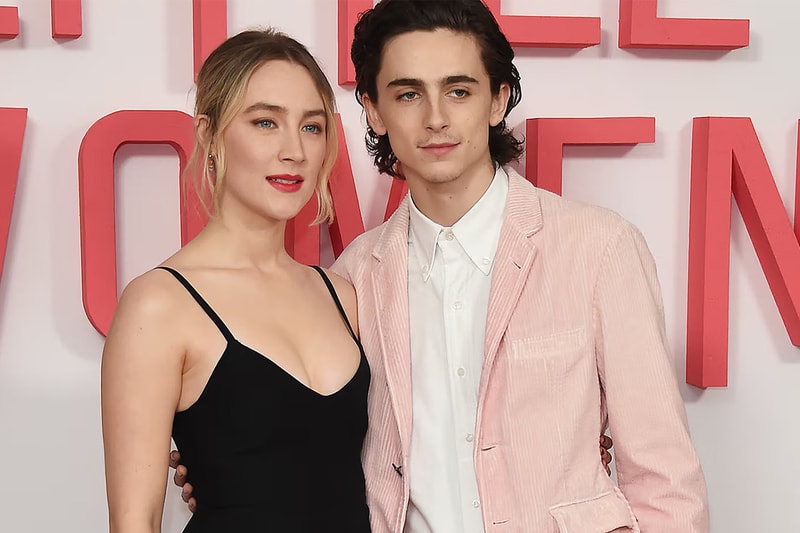 Film & TV
Greta Gerwig Reveals Saoirse Ronan and Timothée Chalamet Could Have Been in 'Barbie'
Turns out a reunion was hoped for.
Greta Gerwig Reveals Saoirse Ronan and Timothée Chalamet Could Have Been in 'Barbie'
Turns out a reunion was hoped for.
As we all gear up for the long-awaited Barbie release, more and more revelations from the production team and cast seem to arise. The most recent one comes from Greta Gerwig herself. The actress, screenwriter and director has recently revealed that both Saoirse Ronan and Timothée Chalamet could have been cameos for the pink-themed movie.
In a conversation with CinemaBlend, Gerwig shared regarding Ronan's potential appearance in the movie: "Well, it was always going to have to be like a sort of smaller thing because she was actually producing at the time, which I am so proud of her for. And, of course, it's brilliant. But it was going to be a specialty cameo. I was also going to do a specialty cameo with Timmy. Both of them couldn't do it, and I was so annoyed. But I love them so much. But it felt like doing something without my children. I mean, I'm not their mom, but I sort of feel like their mom."
Back in September, Ronan confirmed to People that she had tried to film a cameo for the upcoming Barbie film but was unable to do so since she was filming The Outrun at the same time Gerwig was filming Barbie, "I was supposed to do a cameo because I live in London and they were [filming] there. There was a whole character I was going to play—another Barbie. I was gutted I couldn't do it."
It seems that Gerwig had plans to bring Ronan into the Barbie universe and potentially reunite her with Chalamet for the film.
Get ready for the Barbie premiere on July 21 by taking a look at our ultimate Barbiecore style guide.
---
Share this article