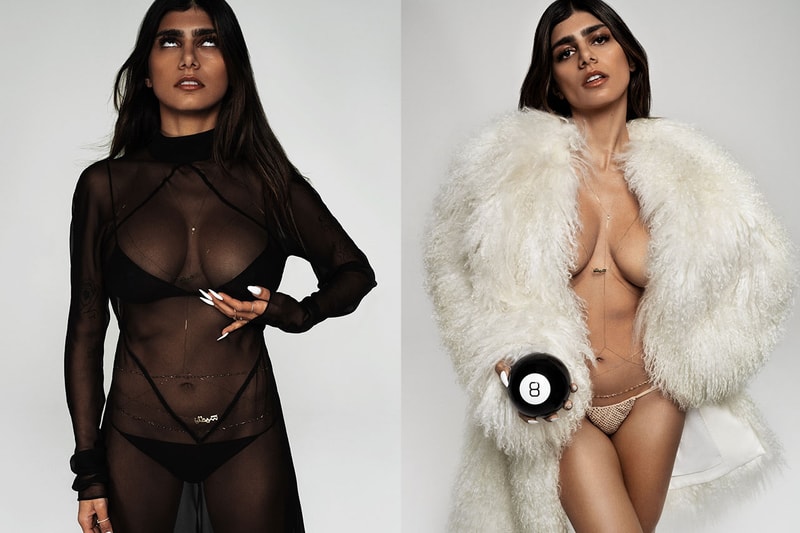 1 of 5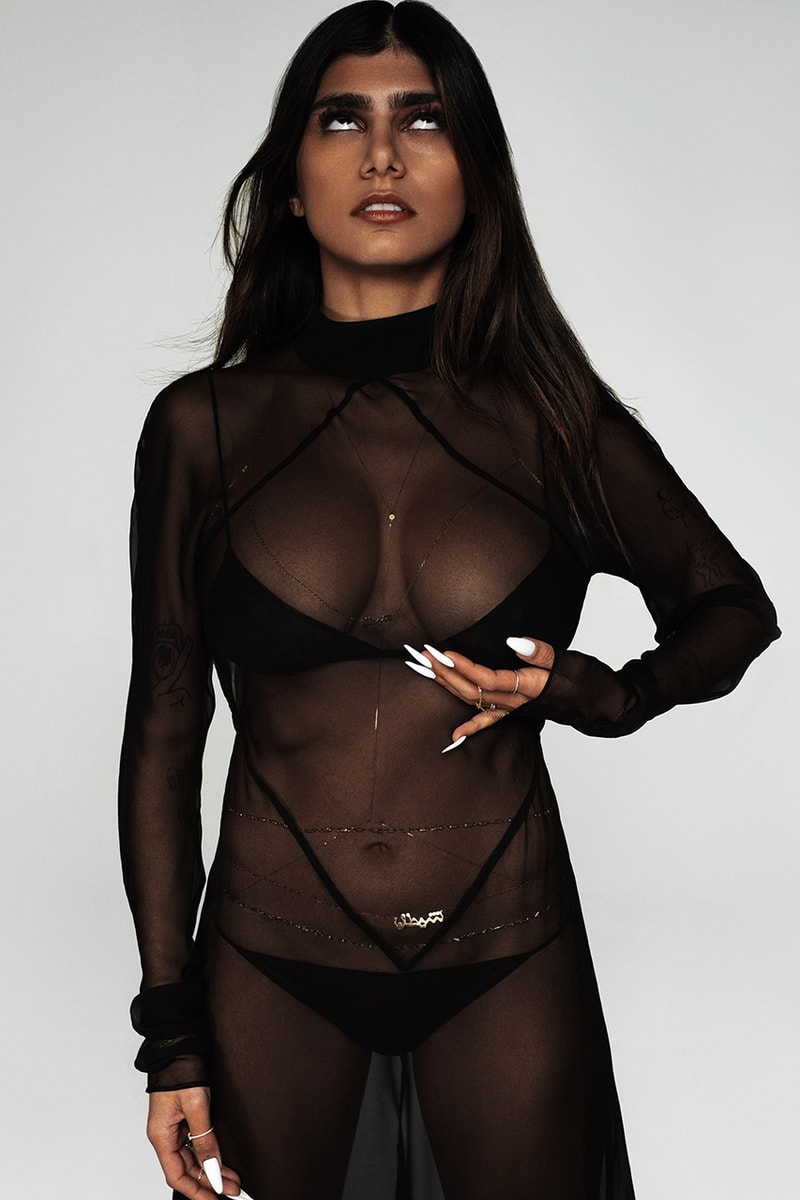 2 of 5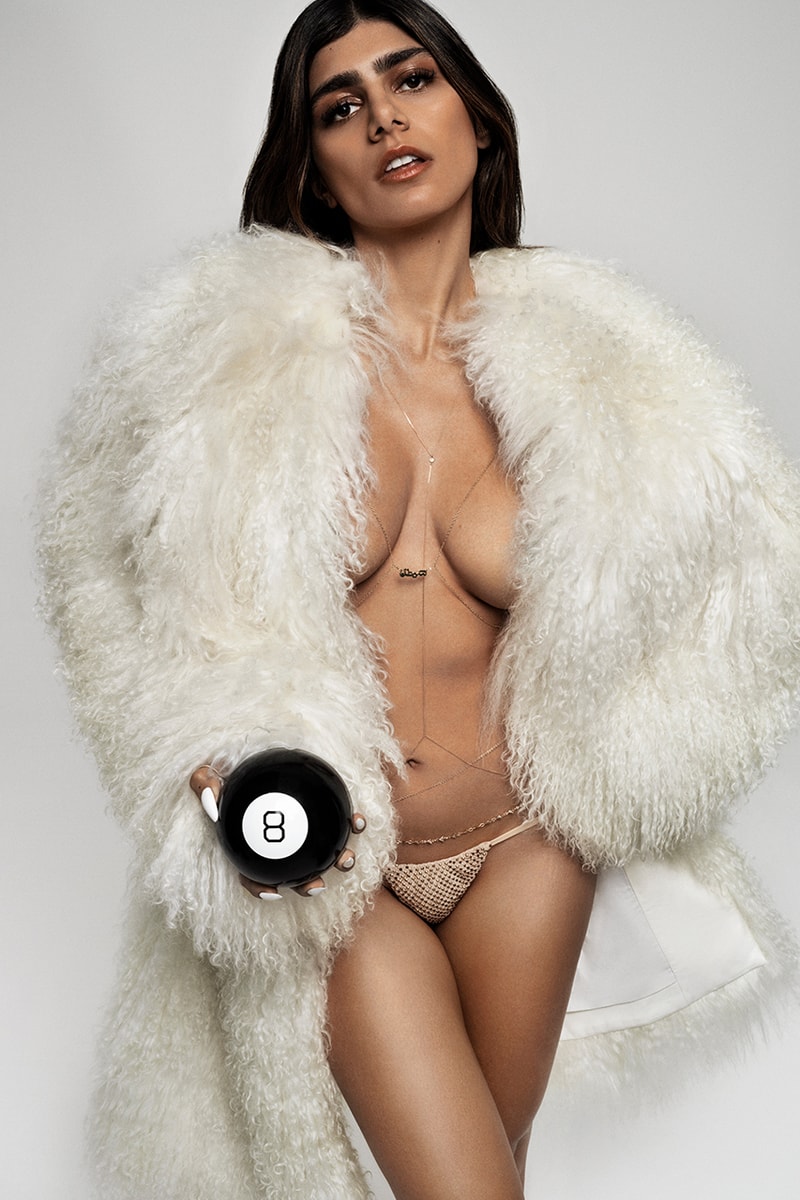 3 of 5
4 of 5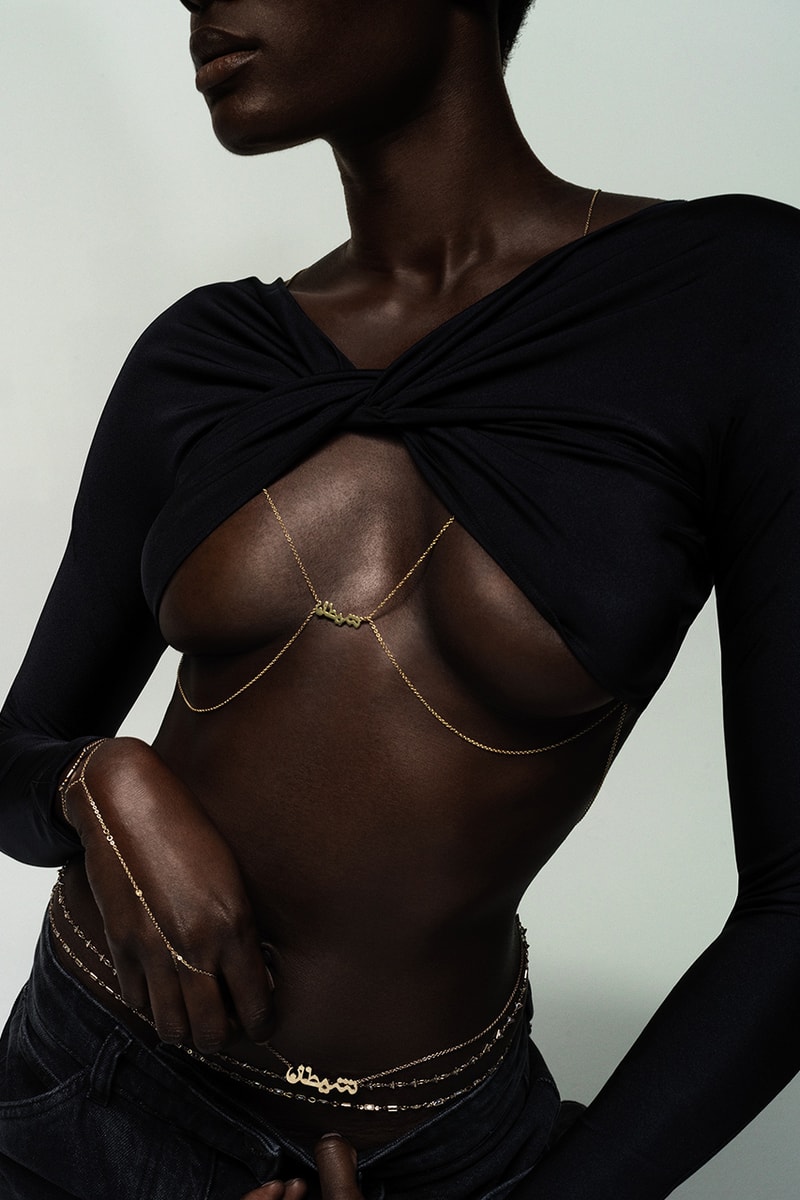 5 of 5
Mia Khalifa's New Jewelry Label Is for the Devil Inside You
Introducing Sheytan.
Mia Khalifa is officially a part of the fashion industry. After a brief stint within the adult film industry, the now multi-disciplinary creative is firmly cementing her status within the world of fashion, one impressive campaign at a time, and her latest venture proves one thing: she's here to stay.
Since appearing in Aries' FW23 campaign at the start of the year, Khalifa has been booked and busy. From teasing a collaboration with the rapper that inspired her name to starring in Heaven by Marc Jacobs' latest campaign, the accomplished creative has successfully infiltrated the fashion world and now, she's launching something of her own. Sheytan, which translates to "devil" in Arabic, is her new jewelry and bodywear range, created alongside business partner Sara Burn.
With the aim of celebrating freedom and self-expression, the brand prides itself on creating high-quality pieces that stay with you, wherever you go. Drawing inspiration from Lebanese fashion and her own personal style, Sheytan aims to exist for everyone. "The brand is for the girl who wears lingerie just for her. It's the girl who wears perfume, even when she's home alone," Khalifa tells us. "It makes you feel sexy and makes you feel more powerful."
We caught up with the star to find out more about what spurred her on to start her small business, where her inspiration comes from and why she's only here to do what she loves.
Scroll down to read the full interview.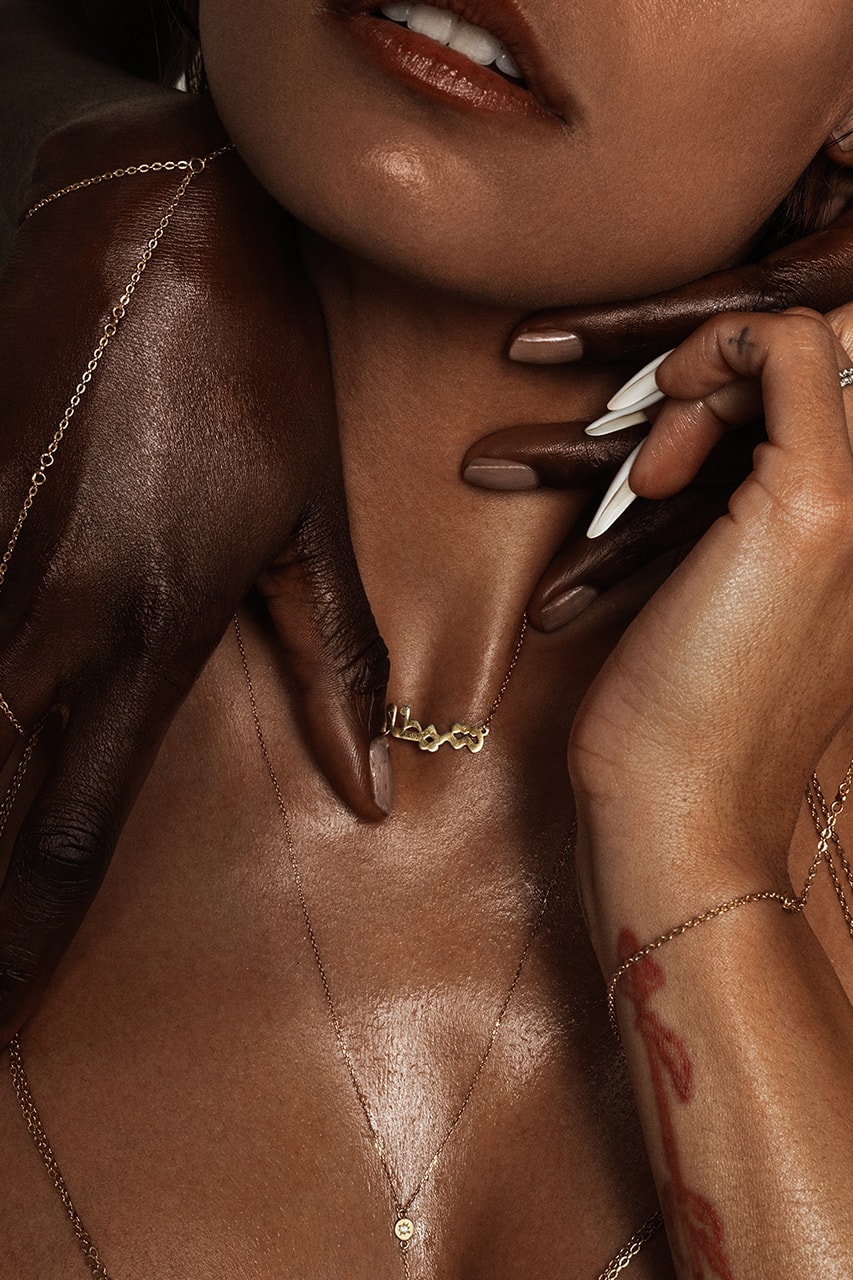 You've been working your way into the fashion world in the last year, collaborating with the likes of Aries, Heaven by Marc Jacobs and Shoreditch Ski Club. What made you want to move further into that space, and what was the moment when things changed?
It was working with Sara (Burn) and having her tell me it was possible to do. She's kind of like a matchmaker from heaven. Not Marc Jacobs' Heaven, like actual God heaven from above. She and I had been working together on Sheytan for quite some time, and she has a fashion background and I have like a rabid curiosity for fashion. I'm so interested in it. I think it's one of the most artistically beautiful ways to express yourself.
Sara, both metaphorically and literally opened doors for me. She's helped put things in place and make me feel like it was possible. Because I had never seen anyone like me break into the fashion world. I don't even like saying break into the fashion world because I don't feel like I've actually done that yet. Anytime I'm anywhere, I'm like, "Oh, this is so cool. When are they gonna realise that I'm here and like, stop inviting me?" So, yeah, that's kind of how it started but it's been really exciting.
Totally understandable. What are some of the challenges you've faced in changing people's perceptions of you?
I think I'm still trying to change opinions constantly. I don't know if that will ever change because I see people who are in completely different positions but still have a lot more who on their side and they still get held back and kind of put into into boxes that they've clearly broken out of and shattered. So, it's also like, that's not really a goal of mine, to change everyone's mind. Instead, it's just to keep doing what I want to do. I don't care about whose mind I'm changing as long as I can do what I love.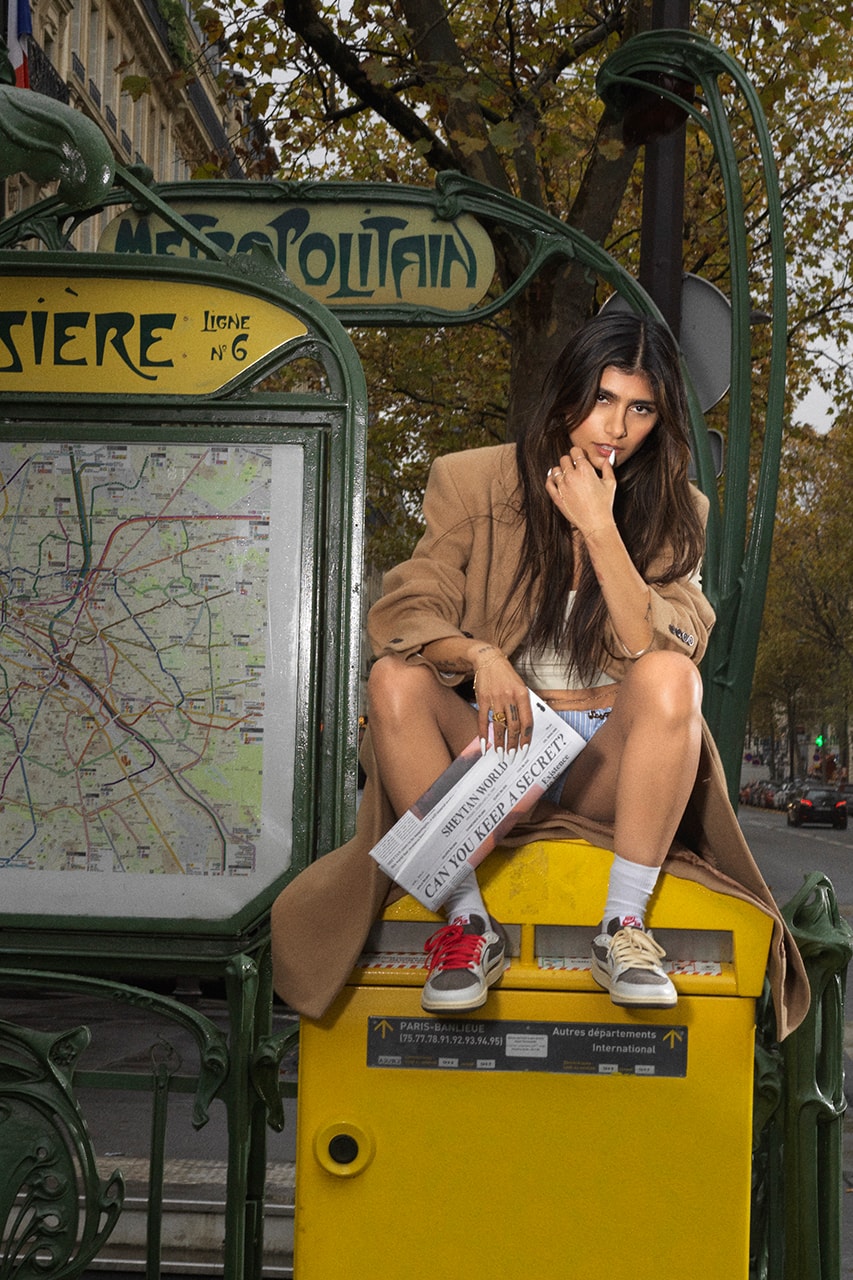 Exactly. Speaking of doing what you love, you've just launched your very own brand: Sheytan. What can you tell us about the name and where it comes from?
It comes from the phrase cheeky devil, or asking someone are you a devil? There's very much that same sentiment in Arabic. The only people who feel weird about that name are people who are overly religious and want to lay claim to that name, when in reality, it's simply just an Arabic word. And it's a really cute one. We were going to be called Sheytans anyway for wearing gold chains and belly chains and showing our bodies so I thought it was the perfect name. I can't imagine a body jewellery brand with Arabic roots being called anything but that.
So like, reclaiming the word in a way?
It's not even reclaiming it because that's what our moms would call us when we were kids, running around the house misbehaving with our cousins and like causing a ruckus. You know what I mean? It's already been reclaimed.
Totally. So, what made you decide to start your own business? Who do you hope will buy into the brand?
I make it for me. That's what I think anyway. It's for everybody. That's been the most exciting part of it. We make it for us. Sara and I were like two girls in a chocolate factory making sundaes with unlimited toppings. It's self-funded. We don't answer to anybody. We literally only make things that (selfishly) we want to wear and then we look at each other and I guess, egotistically, we think "everyone's gonna love this."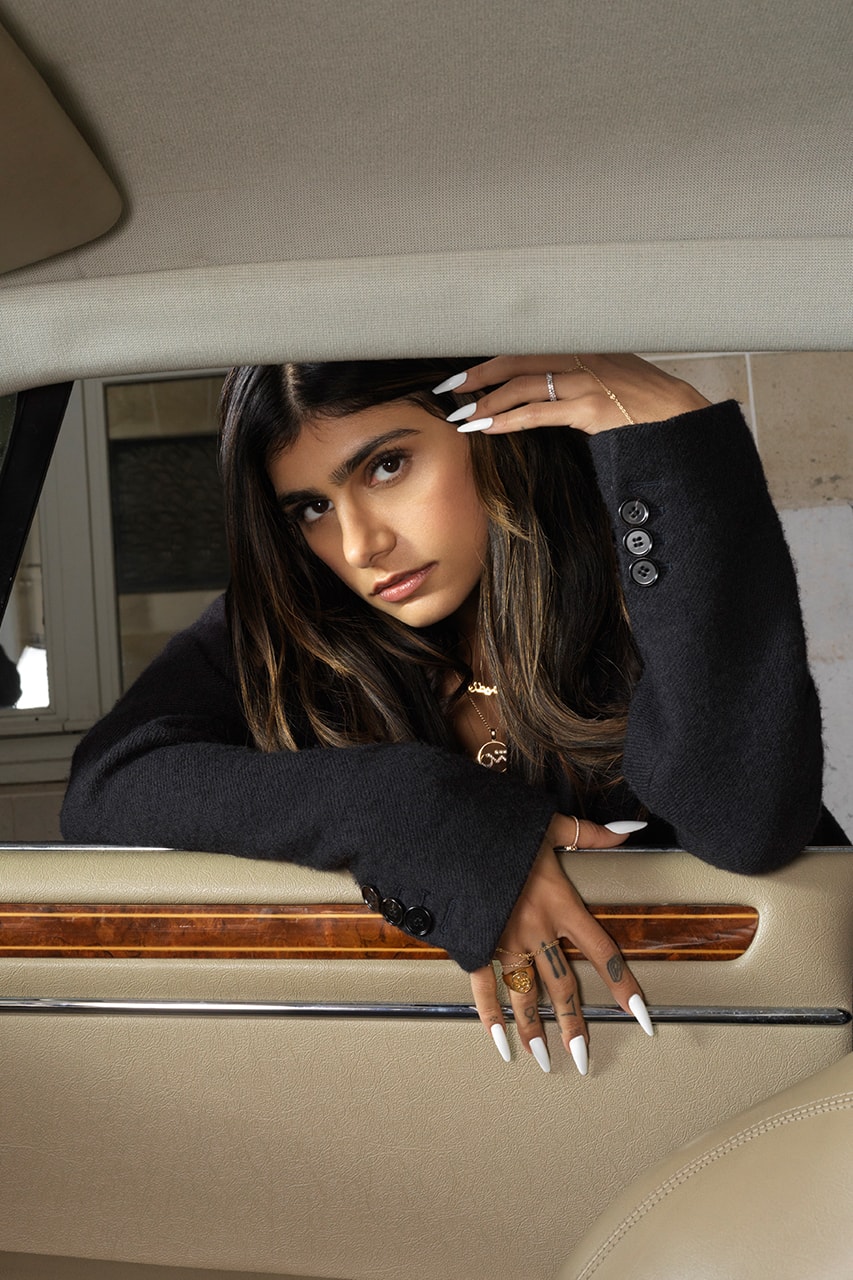 I think that that the brand is for the girl who wears lingerie just for her. It's the girl who wears perfume, even when she's home alone. Before bed, it's just for her. It makes you feel sexy and makes you feel more powerful. It catches the light and everyone knows it's there. But if you're wearing a sweatshirt, with the hood up, you feel the soft gold just like cascade on your skin oh my god, it's such a great feeling. It's also why I love wearing lingerie that no one ever sees. It's just for me.
How long has Sheytan been in the making? How does it feel to finally launch?
The first four or five months were spent on monthly zooms. Then we were just like, alright, we're doing this. That's when Sara actively started seeking our partners and factories and sourcing everything. Then we actually started designing and flying to these places and to meet each other and started working on it physically. It's so emotional, and it's so close to us. And I think it's even more so because I see it more like a small business and less like a brand. Everyone is like, "Oh, my God, you have so many followers. This is huge," and to me, it's like, no, this is our baby. It's ours. It's our little LLC. This is our small business. We're like just 2 immigrants.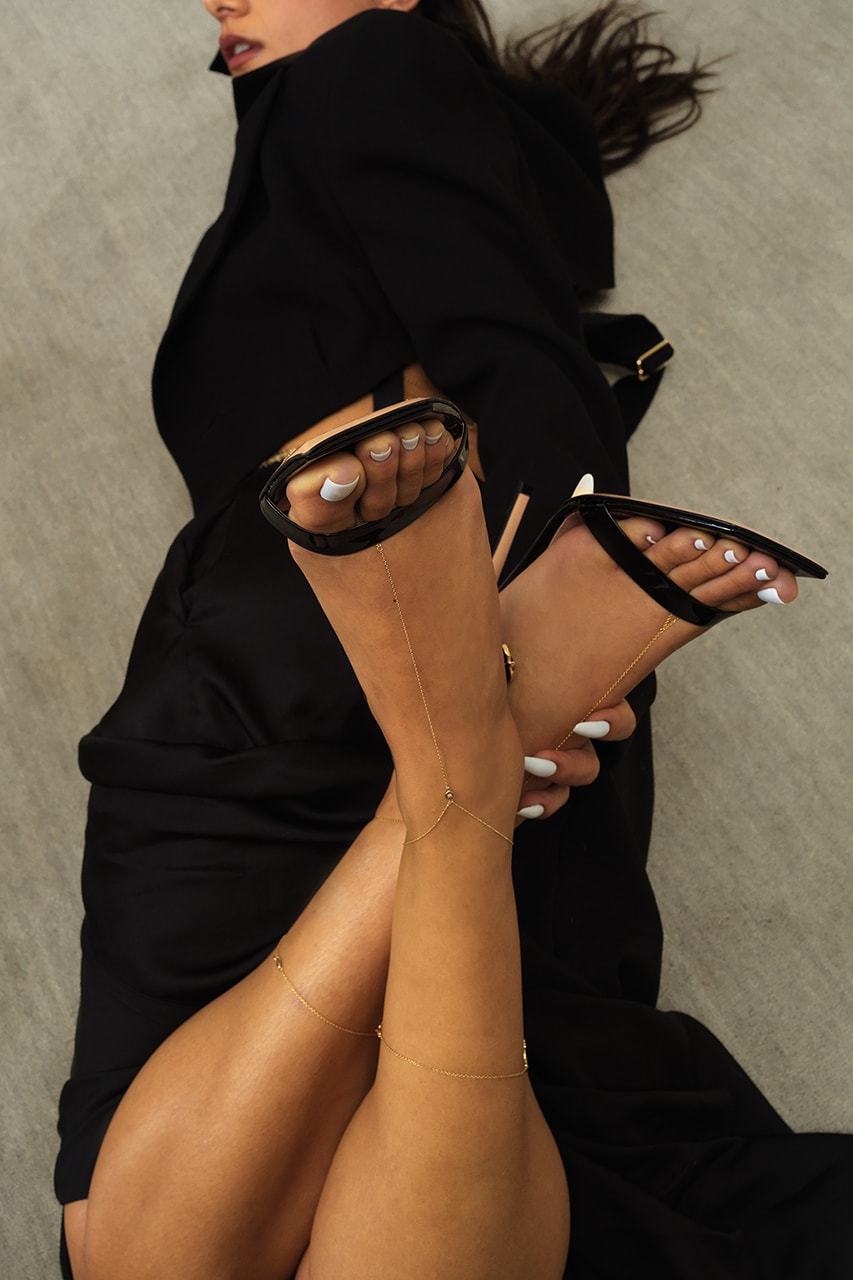 What can you tell us about your creative process, where does the inspiration come from?
Things we want to wear. I'll doodle things. Sara will doodle things. We'll see what CAD drawings she can put together. I base a lot of it off of this Lebanese fashion history page, looking at silhouettes and stuff. I don't want to give too much away because we literally just launched but we've also been working on these next collections for the past for the past few months. The inspiration comes from everywhere, from our travels, culturally for me.
Freedom and self expression are things that have always been important to you, how has that belief infiltrated your brand ethos?
The first thing we spoke about was about the name. Self expression and freedom are so important and I think that that came across right away. We are free to do whatever we want in the small business. And I think that's the most beautiful thing in the world. That's the only thing I could ask for. I actually can't imagine myself having done this, if it came with parameters, or if it came with people to answer to. There are so many faster and cheaper things that we could produce. But us being like being able to stand behind what we're what we're making and wearing it and and having it be a true vessel to express ourselves is the most important thing. That's what I hope comes across the most.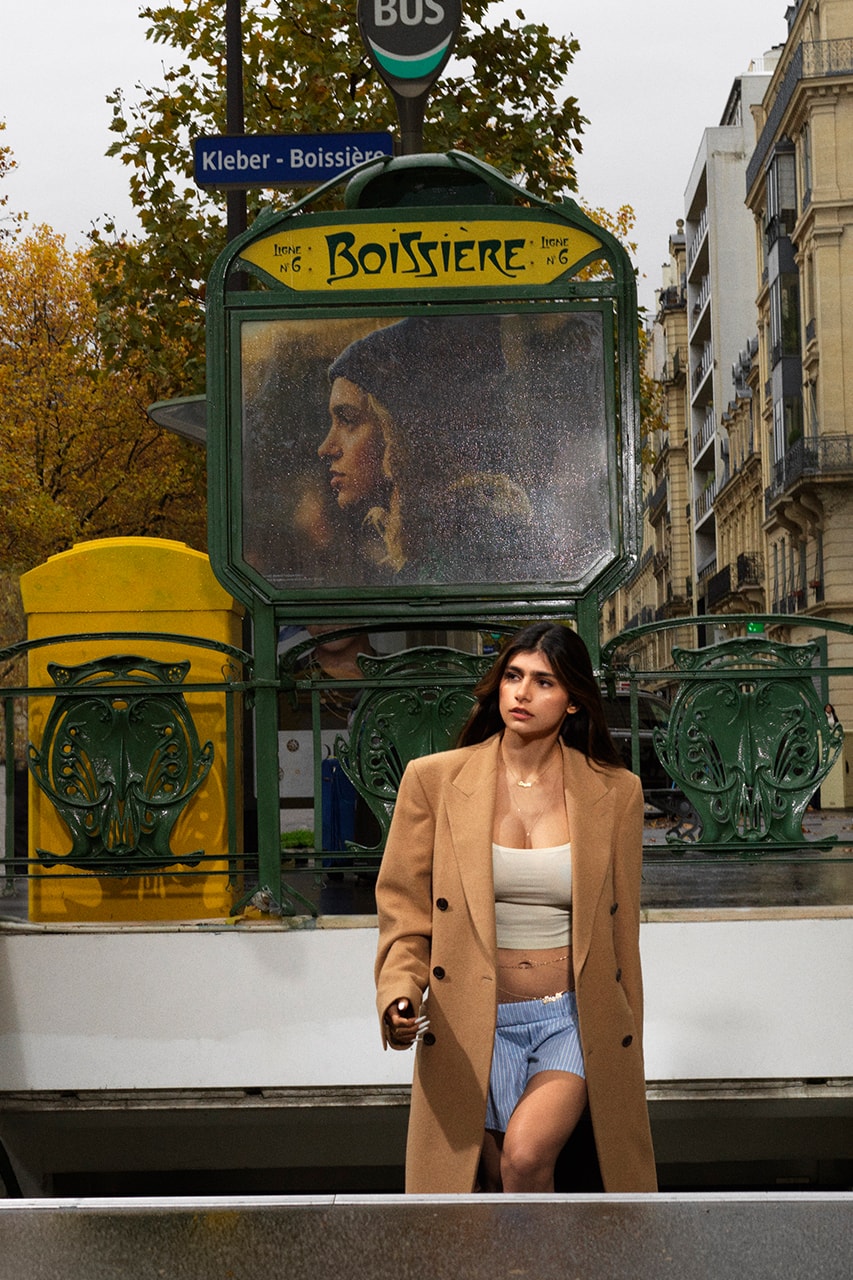 What's next for Sheytan?
We just wanted to f-cking launch so we launched, starting with the things that were perfected. There's things that honestly we're ready to to announce and launch with, probably by the end of this week, but we're gonna wait a little bit because we just launched and I do want to give this like core collection a second to breathe. But yeah, we've been working on what's to come next. Everything else is just been waiting to fall into place.
Outside of fashion and music, what would you say is next for you? What are some of the other goals?
Whatever lands in my lap, I have no idea. What else is there to do? I'm gonna do it.
Head to Sheytan's website to shop the first collection.
---
Share this article