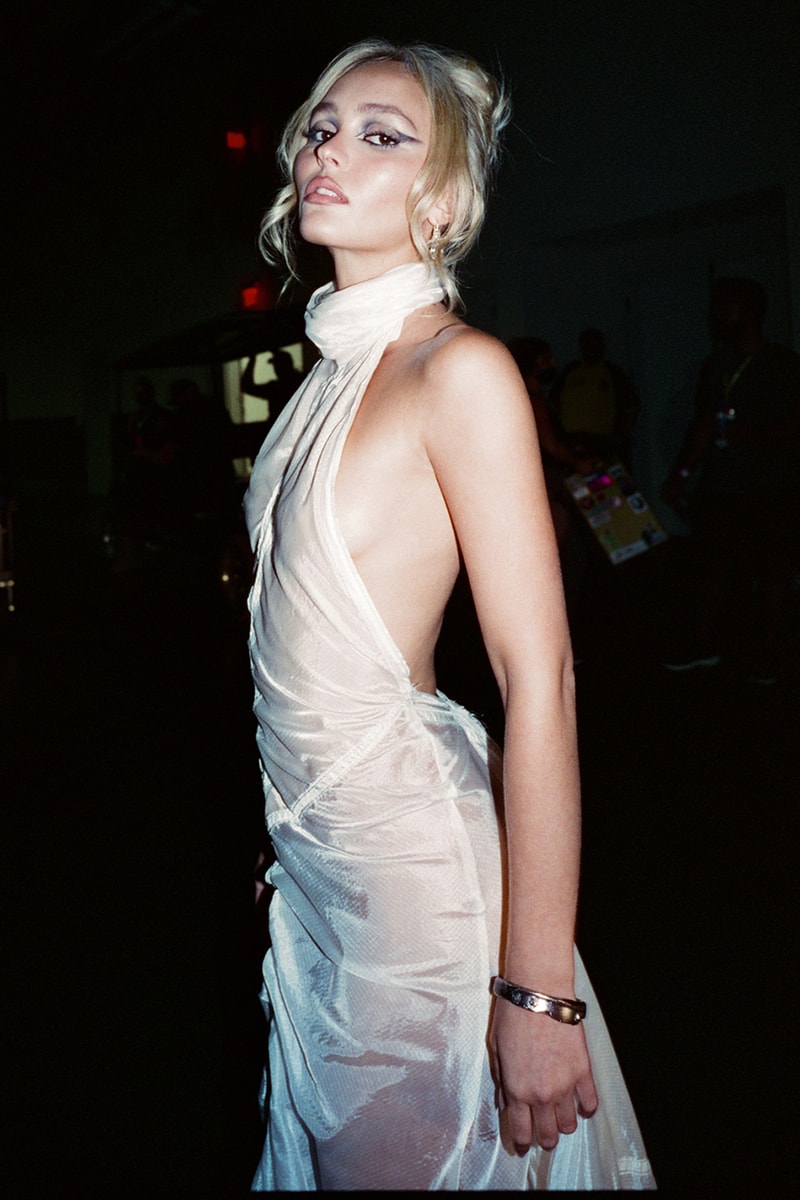 'The Idol' Lead Makeup Artist on Turning Jocelyn Into a '00s Femme Fatale Popstar
Jocelyn said "I'm a Slave 4 U, World Class Sinner."
Beauty
'The Idol' Lead Makeup Artist on Turning Jocelyn Into a '00s Femme Fatale Popstar
Jocelyn said "I'm a Slave 4 U, World Class Sinner."
Love it or hate it, Jocelyn (Lily-Rose Depp) of The Idol is all the girlies can talk about. We can't help but feel like she's someone who just stepped right out of a throwback pop star book. The pouty, "just kissed" lips, intentionally messy hair and slightly smeared makeup give off such a fierce and femme fatale vibe from the early to mid-'00s.
Hypebae Beauty previously mentioned that Jocelyn's makeup was primarily from Chanel Beauty. However, the makeup department lead, Kirsten Coleman gave her seal of approval. Kirsten is a well-respected makeup artist who worked on Euphoria and was personally chosen by showrunner Sam Levinson to develop a unique makeup style that would captivate audiences for The Idol.
Coleman shared that she drew inspo for the character from Christina Aguilera and Britney Spears, which speaks to the "Indie Sleaze" vibes Jocelyn carries through the episodes. Ahead, Coleman takes Hypebae Beauty through her process and how she brought Jocelyn to life.
Keep reading on for more.
The makeup so far for The Idol on Jocelyn seems to mirror Lily-Rose Depp's personal beauty aesthetics as well. (Soft, chic yet elevated glam.) What was the inspo behind Jocelyn's looks for the season? Do you have any references you can share?
For the music video, as Jocelyn is in full performance mode, the energy and idea for it was very Christina Aguilera and Britney Spears, while the makeup is very modern and on-trend, complete with precision geometric eyeliner and a vintage '90s feel with a modern signature twist for her lips.
For Jocelyn's everyday "non stage" look, the inspiration is more of a modern take on some '80s femme fatale characters from films like Basic Instinct, 9 ½ Weeks – any steamy film from that era. There's a softness to her eye makeup and her lip is always kept feathery and sexy.
What are the key products used to create Jocelyn's beauty for the season?
I used the Chanel Beauty "Calligraphie De Chanel" Longwear Gel Liner on nearly all of her looks. I used varying degrees of lip liners depending on where she was at in her story.
A few to note are Charlotte Tilbury's "Pillow Talk" Eyeliner (not lip liner), MAC Cosmetics Lip Pencil in "Stone", and Pat McGrath in "Ground Control." Her blush is always popping with the Chanel Beauty N°1 DE Chanel Lip and Cheek Balm in "Berry Boost"
How does the makeup direction for The Idol differ from Euphoria's?
Sam wanted this world to feel different. We are dealing with adults working in the professional world of the entertainment industry. That being said, I wanted it to be more character-based in regards to where they come from and where they are going.
This show has a cast ranging in all ages and ethnicities, and every character is truly unique in their appearance and back story. I wanted to honor each character in that way. There are some nods to current trends with precision eye liner like Jocelyn for the World Class Sinner music video shoot, or bright colors like Leia's makeup at times.
The skin texture is probably the one thing that feels very similar in both shows. In a controlled manner, we let the makeup "ride" in scenes where there is partying or activities where the makeup could naturally degrade. I wanted to show these people in their everyday lives unlike how we would normally see them all done up on stage or the red carpet.
What do you think will be the trends for beauty that will come out of the season?
It's always hard to say. Sometimes I am surprised at the details or looks that end up being the most popular. One thing I know for sure is Jocelyn's signature lip liner placement and tone seems to be what people ask me about the most. Using a darker, nude tone, slightly over-lined connecting the cupid's bow with just a lip balm or slight gloss could be seen more and more after the show's run.
This interview has been condensed for clarity.
---
Share this article