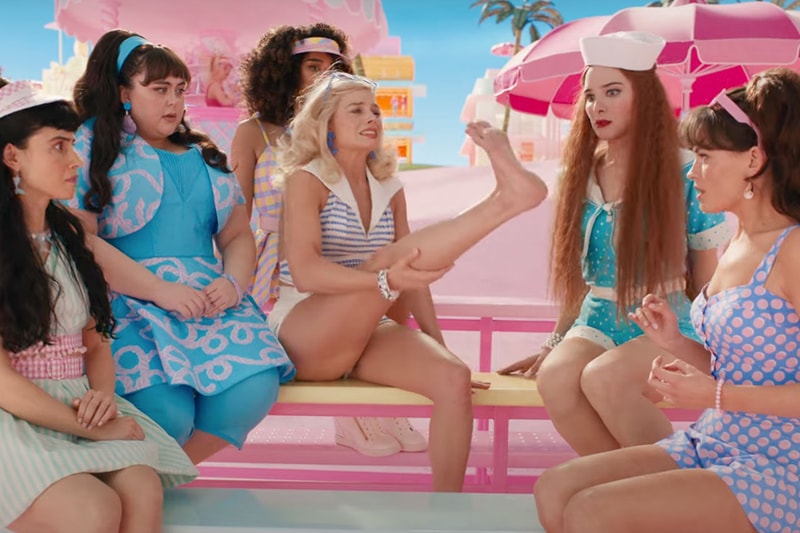 Footwear
'Barbie' Caused a 500% Surge in Google Searches for Birkenstocks
We're finally seeing the light…
'Barbie' Caused a 500% Surge in Google Searches for Birkenstocks
We're finally seeing the light…
The Barbie effect continues to cause waves across fashion, beauty and the feminist landscape with its refreshing approach to contemporary womanhood. Ahead of the film's release, numerous poignant scenes began to surface across social media and since the movie made its cinematic debut, there's one particular scene which has continued to cause a stir amongst footwear enthusiasts.
Virtual fitting room company, 3DLOOK, took a deep dive into the data surrounding Barbie and noticed that the film's viral Birkenstock scene led to a surge in demand for the comfy slip-on. During the film, Margot Robbie realizes she's woken up with the dreaded flat feet and so is left with a choice: either to continue serving society's unrealistic expectations by wearing heels or opt for the comfortable choice: the humble Birkenstock.
Analyzing Google Trends data, the 3DLOOK team noticed that searches for "women's Birkenstocks" had risen by over 518% in the UK, with searches for "Birkenstock sale UK" rising to almost 200% and "buy Birkenstock sandals" following closely behind.
Clearly, the viral scene has left a long-lasting impact, so it'll be interesting to see how long it continues.
In other comfy footwear news, the YEEZY 450 SLIDE has landed.
---
Share this article