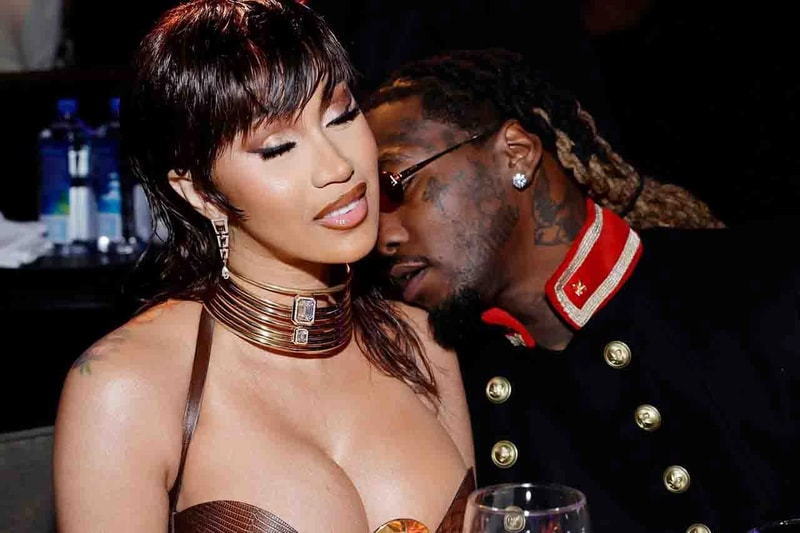 Sex & Dating
Cardi B and Offset Put Legal End To Cheating Rumors
"We're going to make an example out of you — and, that was a terrible AI voice, by the way, so yeah, bye."
Cardi B and Offset Put Legal End To Cheating Rumors
"We're going to make an example out of you — and, that was a terrible AI voice, by the way, so yeah, bye."
After weeks of celebrity couple Cardi B and Offset battling cheating rumors, the pair puts an end to the nonsense for good.
Stan Twitter has caused many problems for Cardi B since her rise to fame in 2018. Where some celebs avoid the rumor mill and hate tweets, the "WAP" rapper has never shied away from defending her honor.
Recently, stans accused Offset of cheating with what Cardi B deems AI-generated imagery and voice notes. The alleged evidence finds Offset kissing another woman and another occasion, trying to set up an encounter. Fed up with the rumor mill, Cardi B shared a voice note via Twitter: "So you guys are going to receive a letter from his lawyer," she stated. "Because all these little games that you guys want to play online, it's going to be over with… You're going to be getting sued."
Referencing the AI fiasco, she points out missing details such as Offset's blonde locs and clear weight difference. "We're going to make an example out of you," she continued. "Yeah, and, that was a terrible AI voice, by the way, so yeah, bye."
If you missed it https://t.co/Lxh1wm701l pic.twitter.com/87Uk9YG3js

— BackdoorBardi (@Backdoor_Bardi) August 22, 2023
The couple's most recent cheating fiasco, begun by Offset, resulted in Cardi B jokingly singing Keshia Cole's "I Should've Cheated," an ode to a cheater — accusing the faithful lover of what they've been up to all along. The moment died down and the couple has appeared happy, up until the AI-generated fiasco. However, after threatening lawyers, we presume the rumor mill will take a pause.
In other news, here's everything wrong with dating, according to Twitter users.
---
Share this article