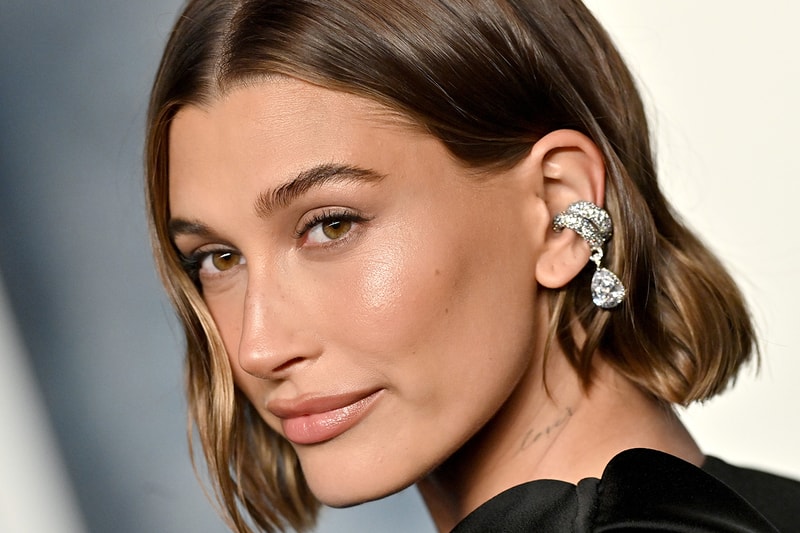 Beauty
This $5 USD Lip Pencil Is Behind Hailey Bieber's "Strawberry Glaze" Lippie
We love when the girlies share a drugstore staple.
This $5 USD Lip Pencil Is Behind Hailey Bieber's "Strawberry Glaze" Lippie
We love when the girlies share a drugstore staple.
"Strawberry Girl" Makeup has been soaring across our FYP pages on TikTok all summer, thanks to Hailey Bieber. Now, the star has created a budget-friendly strawberry lip to pair with the viral makeup trend.
Bieber posted an updated video to her TikTok account with a lip tutorial featuring her "Strawberry Glaze" Peptide Lip Treatment from her brand, Rhode. She started the quick clip lining her lips with NYX's "Slim" Lip Pencil in "Nude Truffle," finishing the lippie lewk with the new lip treatment. The founder softly lines her lips with the $5 USD pencil to create a soft freckle-brown look that is found on the pores of strawberries and fills in the lines with the Peptide Lip Treatment, ending the video with the sweetest bruised berry look on her lips.
NYX's "Slim" Lip Pencil is popular amongst beauty lovers who are shopping savvy. The pencils come in 31 shades and are equipped with a buttery, long-lasting formula. If "Strawberry Girl" Makeup isn't necessarily your thing, you can choose from the extensive shade range of pencils from NYX and pair it with Rhode's lip treatment to cultivate your own vibe. Both products are worth the spend.
---
Share this article