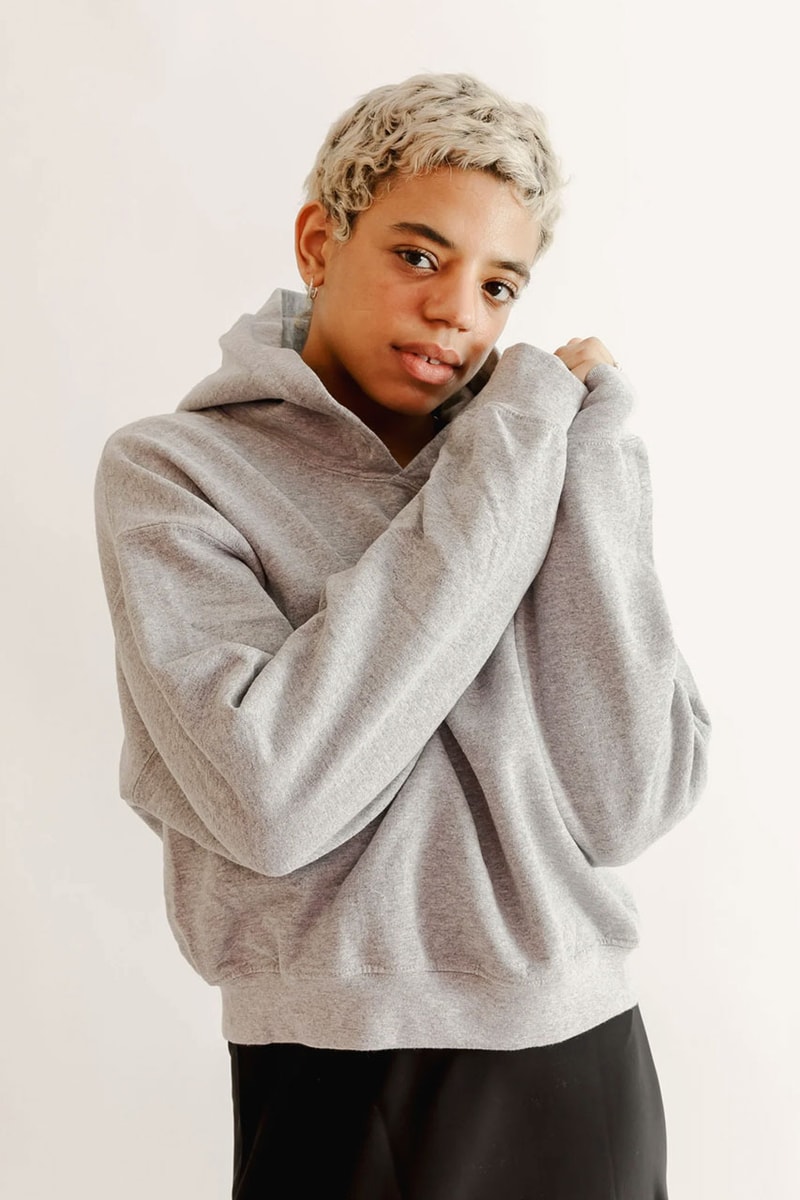 LITTLE HIGH, LITTLE LOW: The Essentials Brand You Need To Know
"We're not reinventing the wheel, we're perfecting the details." — Rebecca Ravenna
Fashion
LITTLE HIGH, LITTLE LOW: The Essentials Brand You Need To Know
"We're not reinventing the wheel, we're perfecting the details." — Rebecca Ravenna
Chicago-based brand LITTLE HIGH, LITTLE LOW is on a mission to make '90s minimalism a thing of the future.
Comprising easy-to-throw-on dresses, T-shirts for layering and any-occasion pants, LHLL offers the foundation to explore the clothes that make you feel like you.
At the helm is founder and creative director Rebecca Ravenna who began customizing her own clothes at the age of three. Her practice was nurtured through time spent as a stylist, honing her perspective as she perfected the small details. When Ravenna met Tennesha Vanterpool they found themselves in a rhythm to the beat of music, punk and style. Vanterpool is the brand's COO whose impressive resume spans the likes of Carhartt WIP, Stine Goya and more.
Read on to hear from the LHLL duo on personal style, logo-less dressing and effortlessly cool basics.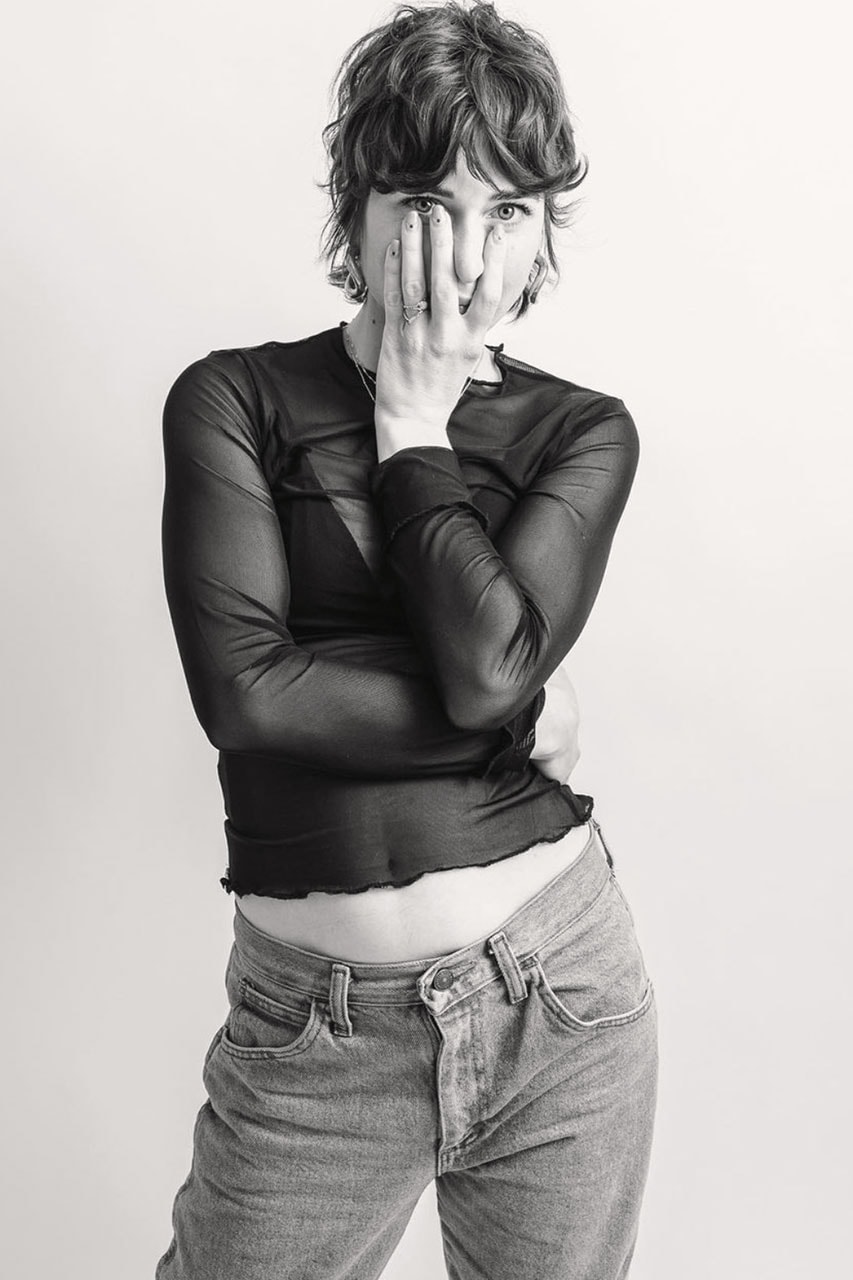 How did LHLL come to be?
RR: It came about in a very organic way. It first started with the idea of a vintage concert T-shirt. I asked myself: "Why do they fit so much better than any T-shirt you can walk in and buy?" I realized that it was because there weren't side seams, it's a tubular body. Technology has changed to be more efficient but side seams give you a structure that I just didn't want. I wanted something that moves with the body and tweaks over time. Once I realized it's not the cut it's the seams, I was able to perfect all of the other details and introduce new garments.
My personal goal was to eliminate my need or desire to shop elsewhere. I am trying to perfect all of the things that I've been searching for on the market as a wardrobe stylist and as a consumer myself. We're not reinventing the wheel, we're perfecting the details.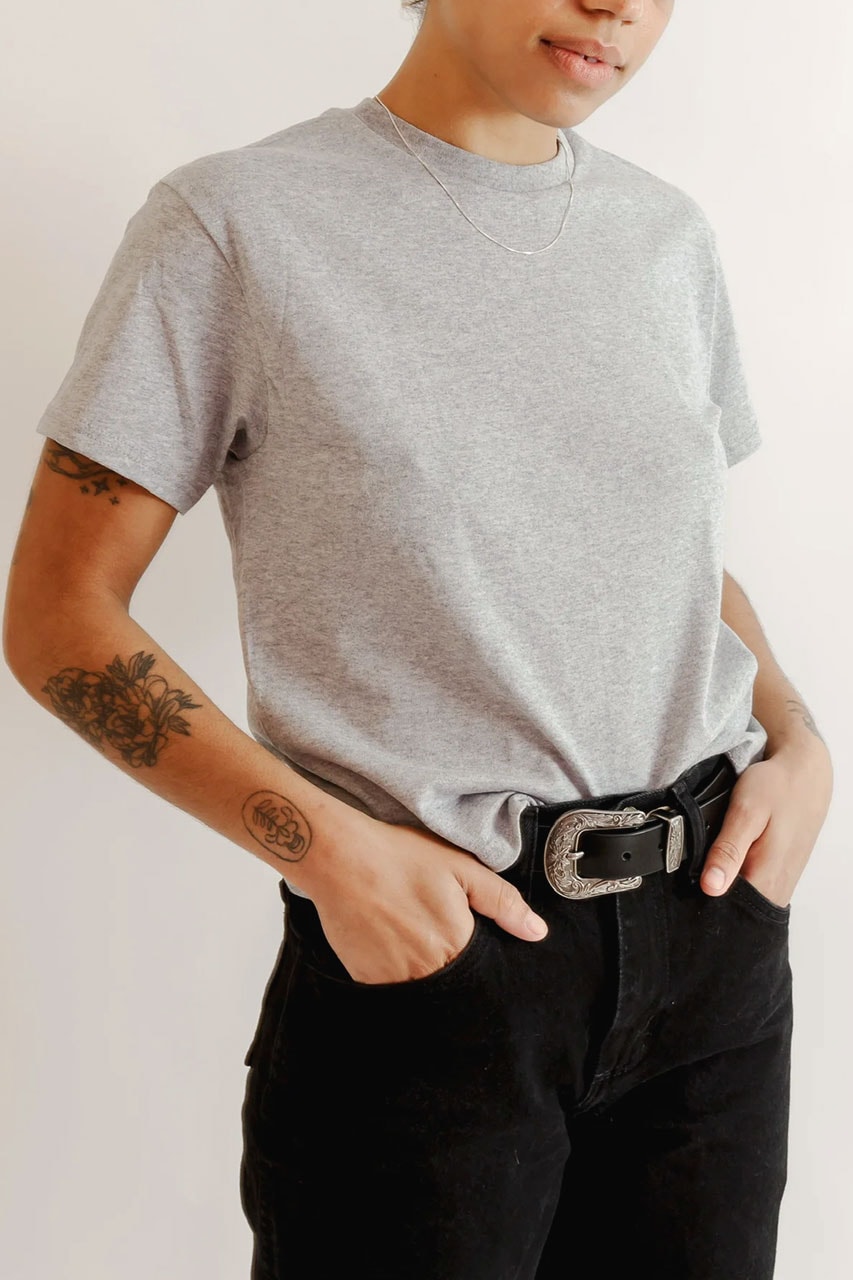 What are the key elements that make LHLL stand out amidst other essentials brands?
RR: One of the points that we're trying to express to our customer base is that price does not necessarily dictate quality. So, we keep our pricing super fair. We work with the same manufacturers that do TOTEME and The Frankie Shop but with a realistic margin. This is luxury designer quality at an approachable price point.
My basement is the LHLL warehouse, where we do all of our operations and carry stock. I found that by scaling down we were able to find the sweet spot where we have control over everything but it's not overwhelming. I don't want to grow beyond what can be handled internally.
TV: The hand distressed technique we use gives you a head start on your future favorite, vintage T-shirt. Everything is done to perfect the wardrobe essentials that we feel like people need to build their personal style on. That doesn't have to be like a neutral color piece, you know? You decide what neutrals are in your wardrobe.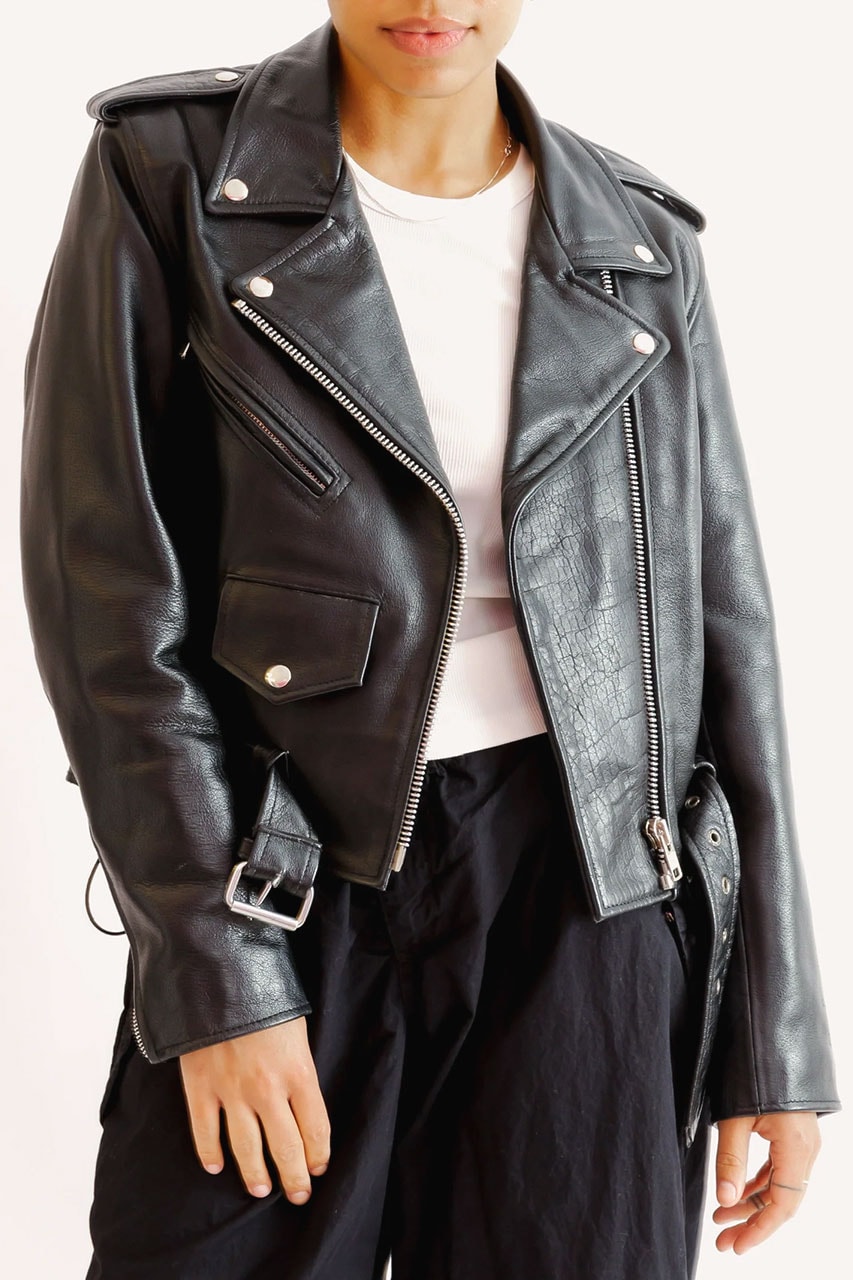 Who is LHLL for?
RR: The brand is for real people who want to feel very effortlessly cool, without having to put a lot of effort into it. We have a very conscientious consumer, people who care about quality, who care about production and who care about the stories behind why we're creating something.
TV: They're very dialed in. Rebecca and I both love music and we bond over music; it's threaded throughout the brand and our customers, too. We essentially are the customer.
RR: My closet is now all LITTLE HIGH, LITTLE LOW past, present and future samples but I don't expect my community's closet to be that way. I want us to be hanging in the closet alongside Issey Miyake, Loewe or punk, vintage pieces that ground you in your look.
LHLL recently just launched a bag, what can you tell us about it?
RR: It's stunning! It's like if The Row , YSL and Prada had a logo-less baby. I was over the luxury bag TikTok craze, Birkin bait and seeing how the price point of the Chanel bag has climbed while the quality has declined. A logo doesn't serve a purpose if it's just an advertisement.
I would compare the feel to the Phoebe-era Celine Box bag but the only branding is on the inside pocket so you're just wearing a beautiful bag. It's going back to '90s minimalism. It fits everything you need.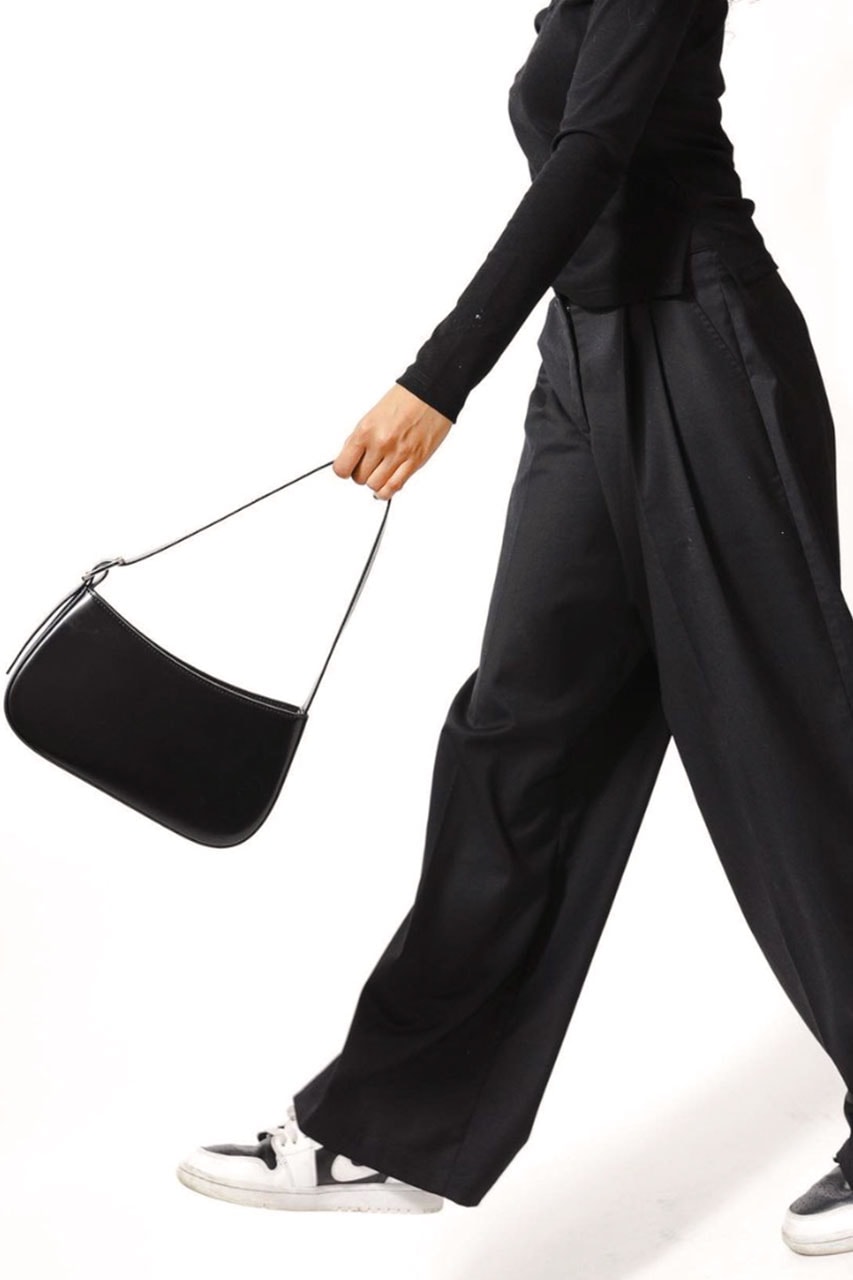 You talk about the appeal of logo-less design in your lo/hi bag. Do you use logos in your garments?
RR: No we don't. We used to but we felt the logo held a lot of negative energy and, when evolving the range and aesthetic of the brand, it didn't feel like it served a purpose. We have subtle tags on the inside where tags are meant to me. We want the design and details to be the calling card.
This trend of stealth wealth and quiet luxury, I've been dressing like this my entire life. It's just a rebranding of go-to, basic pieces. Our pieces take on a personality based on the person who is wearing them. People are wearing our clothes to the office and people are wearing our clothes to sleep in and I love that. What we're creating transcends trends.
I saw somebody put an order in yesterday and it was their 20th order. We have customer loyalty because we've earned it. In that same vein, we want to expand our customer base by proving ourselves to new customers who will make their first order and then say "Oh, now I get it."
TV: And also, we're about bringing our existing customers along with us. The brand hasn't changed, but it's evolved. So, it's great to see those people who have been with us from day one, rocking current stuff and excited about new stuff, too.
---
Share this article