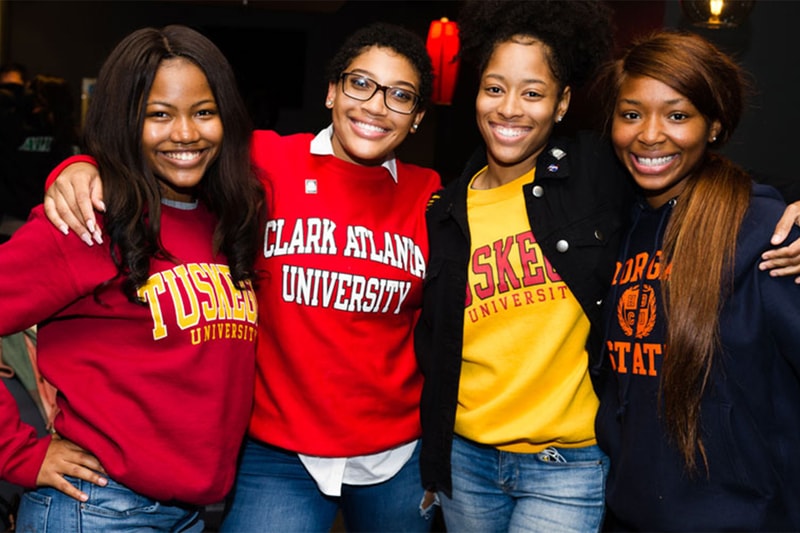 Beauty
Beauty Brands Are Activating on College Campuses — but HBCUs Are Still Being Left Out
With over 107 HBCUs, why are they still an afterthought?
Beauty Brands Are Activating on College Campuses — but HBCUs Are Still Being Left Out
With over 107 HBCUs, why are they still an afterthought?
Over the last few years, beauty brands have embraced Gen-Z culture, actively targeting college campuses all around. In response to the mass shutdown caused by the pandemic, brands have shifted their focus away from larger consumer-facing events and instead embarked on exciting tours, directly engaging with college students where they are. However, despite the brand's "commitment" to inclusivity, HBCUs still remain largely absent from these conversations.
In 2023, several brands such as Clinique, Fenty Beauty, Sunday Riley and most recently Glossier have activated on college campuses. Fenty Beauty made an appearance at Howard University in Washington, D.C. and Spelman College in Atlanta, Georgia. However, it raises an important question — why is the focus primarily on larger HBCUs like Howard, Hampton, FAMU, NCAT, Spelman and Morehouse? While these schools may have more media attention and have larger student populations, it is crucial to prioritize representation at all levels of the HBCU student experience.
Many brands that activate on college campuses or inquire with schools to set up ambassadorship programs have no experience with HBCU matriculates or have anyone on their advisory boards that have graduated from an HBCU program further than the Mason-Dixon Line. However, with the accessibility of platforms like TikTok and other social media platforms, there is no longer any excuse champion and highlight these HBCUs that many people may have never heard of. Many are not aware of what an HBCU is.
A study from the NIQ reveals that in 2023, Black consumers spent a staggering $8 billion on beauty and black cosmetics. This represents a remarkable 10% increase compared to the overall market's 9% growth. Now, envision the immense potential for these brands to generate organic revenue from the 107 HBCU current students and alumni.
As an alumnus of an HBCU (S/o to Paine College), which happens to be on the list of overlooked institutions, it is absolutely vital for brands to make a presence on our college campuses. Not only does this bring a surge of inspiration and hope to our current students, but it also ignites a wildfire of brand awareness that spans across generations.
In the year 2023, it is simply unfathomable to actively exclude these Black institutions of higher learning from these conversations. Such a choice not only disrespects and dismisses the invaluable voices of the Black community, but also diminishes the immeasurable value that they bring to the table.
---
Share this article