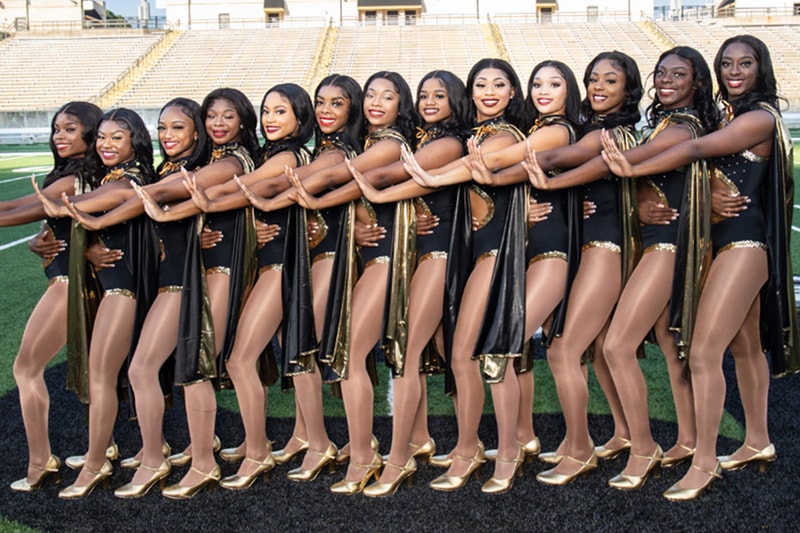 Culture
HBCU Majorettes Are To Thank for Your Favorite TikTok Dance Challenge, Not Gen Z
It's time to give the culture its due respect.
HBCU Majorettes Are To Thank for Your Favorite TikTok Dance Challenge, Not Gen Z
It's time to give the culture its due respect.
The Black majorette style has taken over TikTok by full force. Unless you've been under a rock, you've probably seen everyone doing the "Her Way" and "No Love" dance challenges. Upon first glance, you'd think they were just regular, degular dance pieces made up by your favorite TikToker, but they have a cultural context. We'll explain more.
These challenges are nothing new for those familiar with HBCU marching band culture. As an HBCU grad and former majorette dancer, this particular style is one that I first learned in my dance training and hold near and dear to my heart. HBCU (Historically Black College or University) Schools such as Jackson State University J-Settes, Alabama State University Stingettes and Alcorn University Golden Girls are a few of the higher learning institutions where the TikTok challenges pulled its inspiration from. The counts are drawn together from what we know in the community as "stands." They come from 8, 16 and 32-count steps. Stands are thrown in military-style command where the captain demonstrates and the rest in command follow suit behind her in whichever way she signals.
Now that you have the surface-level basis of the style, we can get to the root of the problem: Gen-Z whitewashing Black culture on TikTok. This isn't just a generational issue, but it stems from those not informed. The original challenge was curated by 19-year-old Jordyn Williams, a majorette from Alabama, who took to the app to highlight the style. From there, references to it being a K-Pop and Gen-Z dance style quickly took over the discourse, diminishing the fact that a Black woman created the trendy dance. As stated by content creator Khalil Greene, "Most of Gen-Z culture is the Whitewashed version of Black American Culture." And more valid words have never been spoken more eloquently.
In the Black marching band, majorettes are highly revered as athletes and are the trendsetters of the beauty looks we see in mainstream media today. Cultural Icons such as Beyonce and more have used the dance style and majorettes to entertain the masses. (Let us not forget Beychella, a spin-off of HBCU homecoming festivities.) The moral of the story is that our culture is often hidden to highlight and appease white people, and it's time that we're given our creds.
Black culture is thee culture and respect it.
Signed, an HBCU grad. (Shout out to Paine College.)
View this post on Instagram
---
Share this article