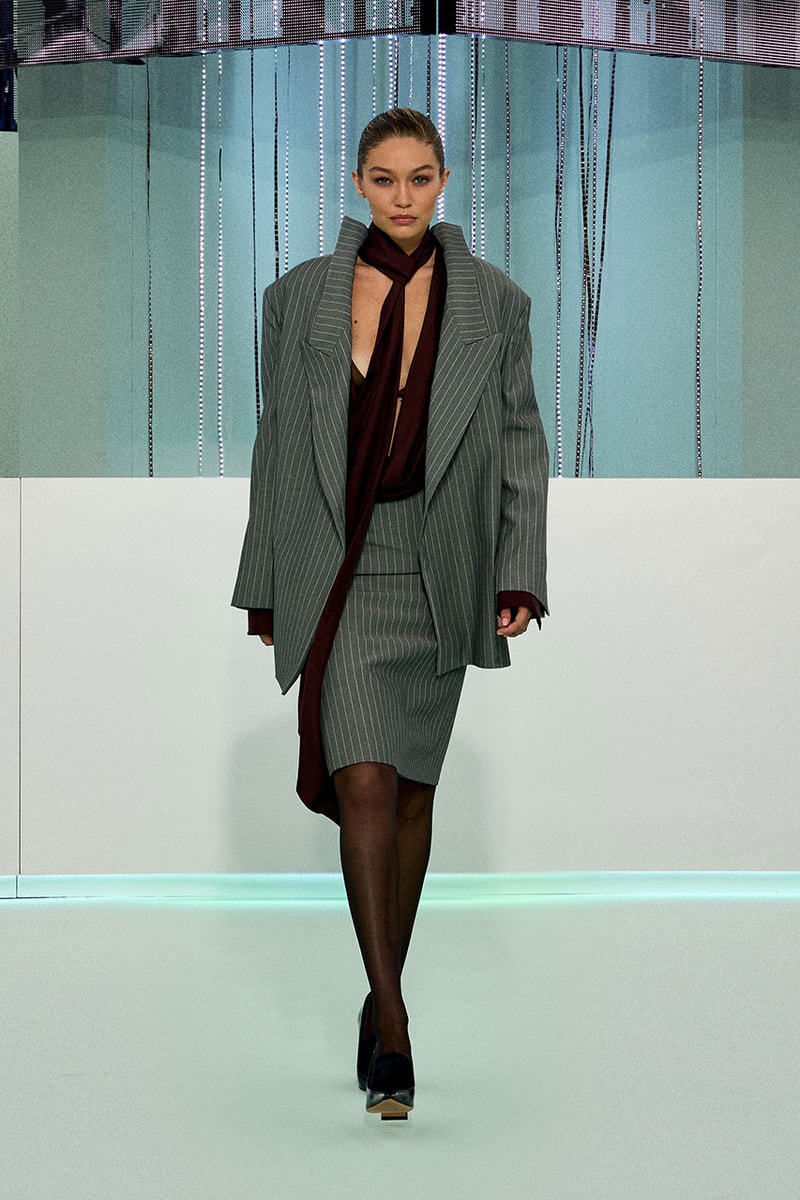 1 of 10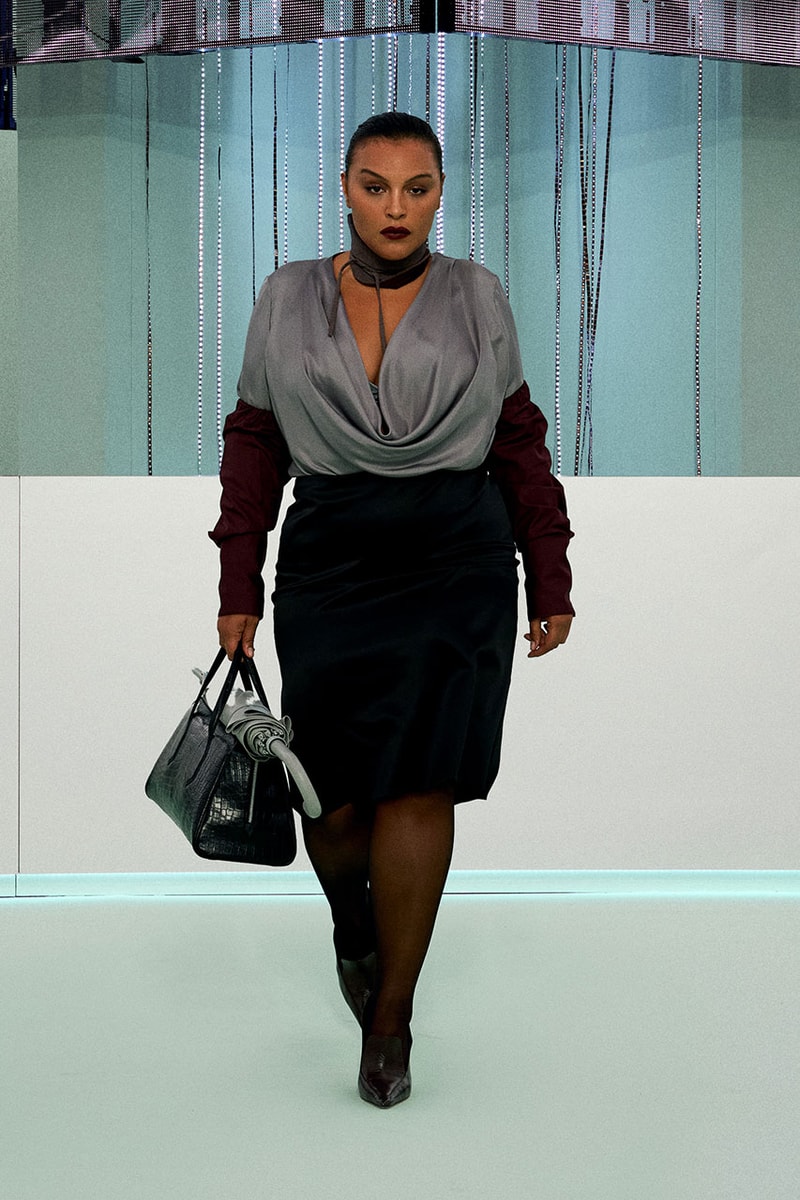 2 of 10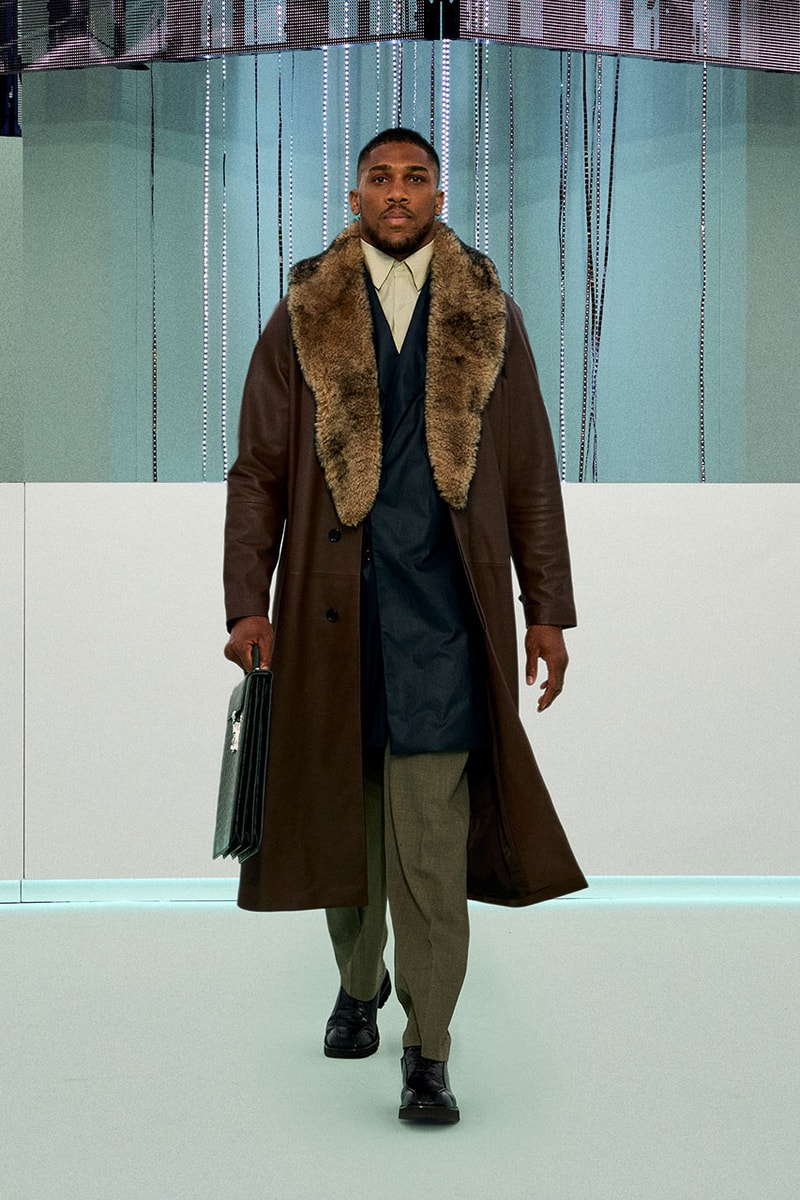 3 of 10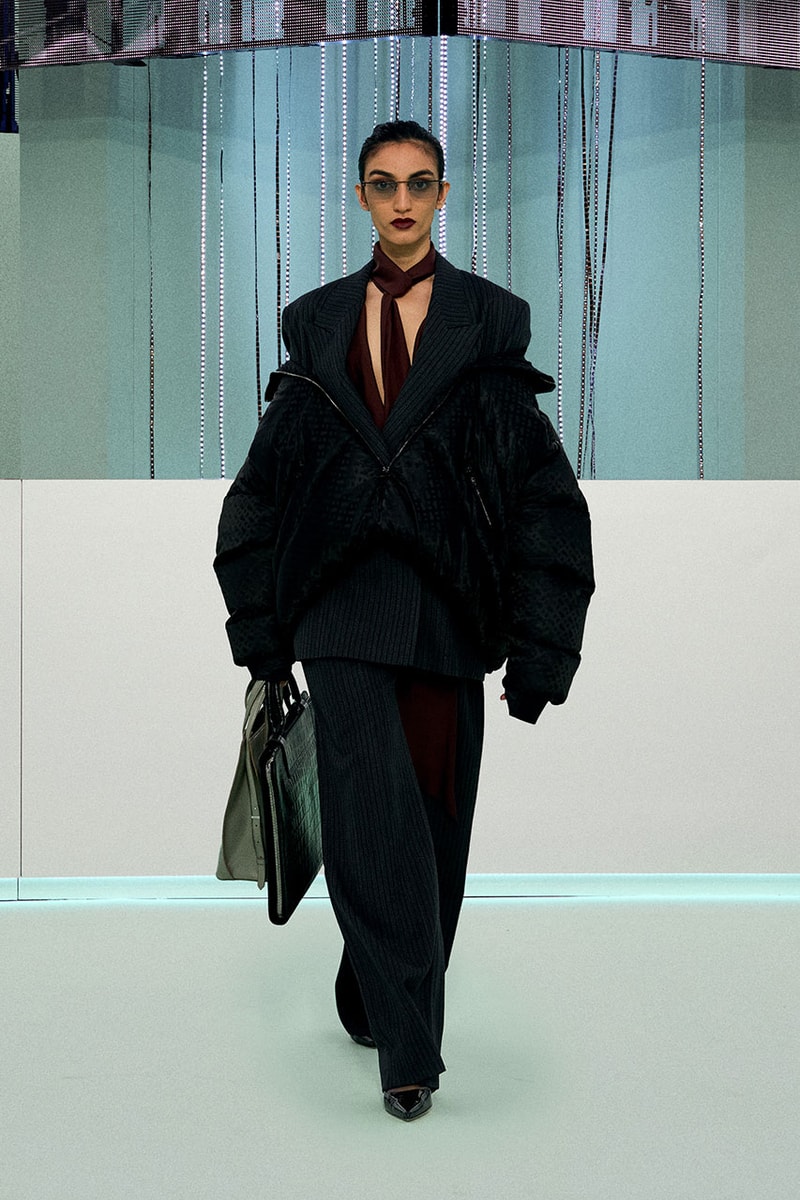 4 of 10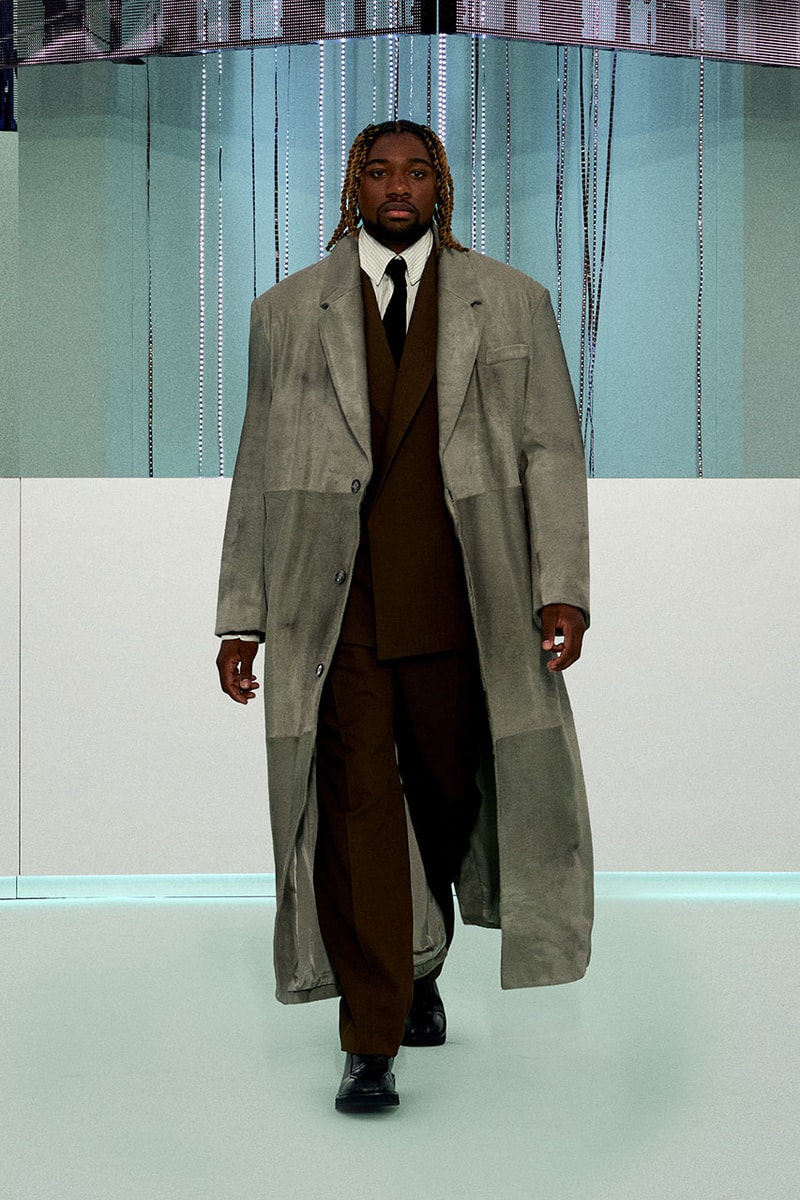 5 of 10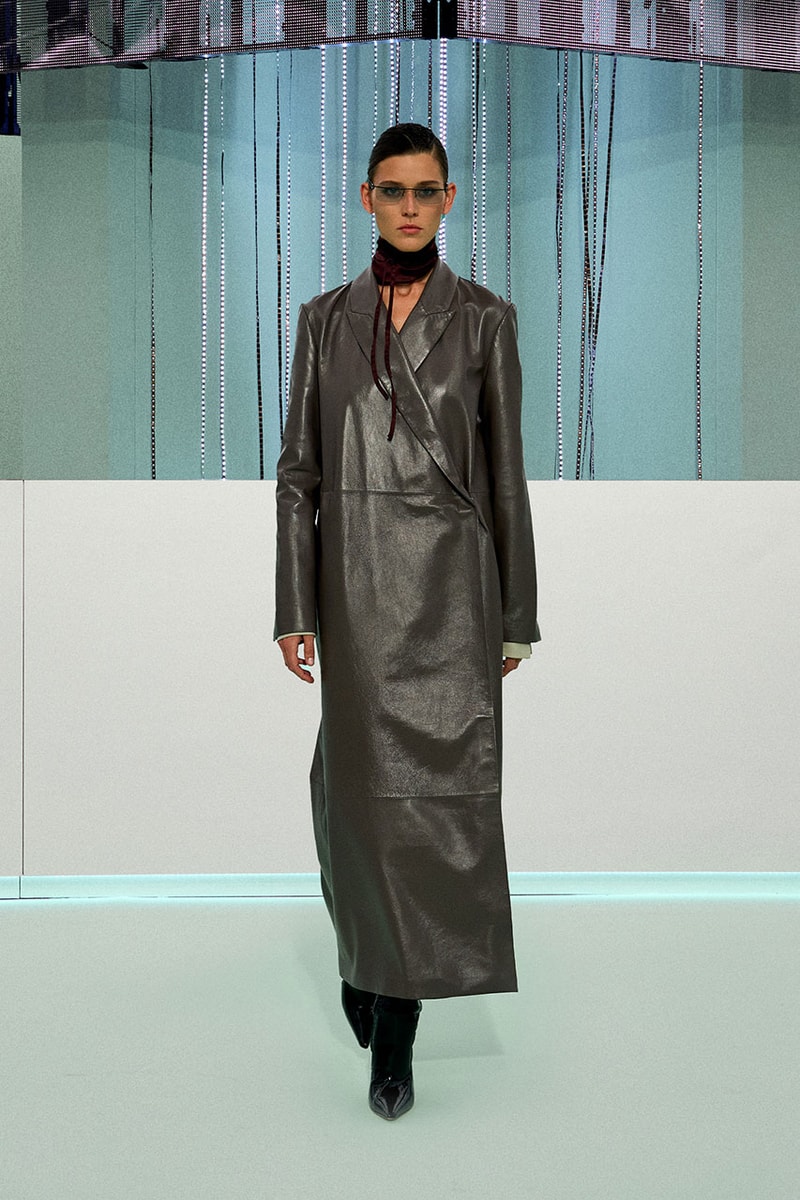 6 of 10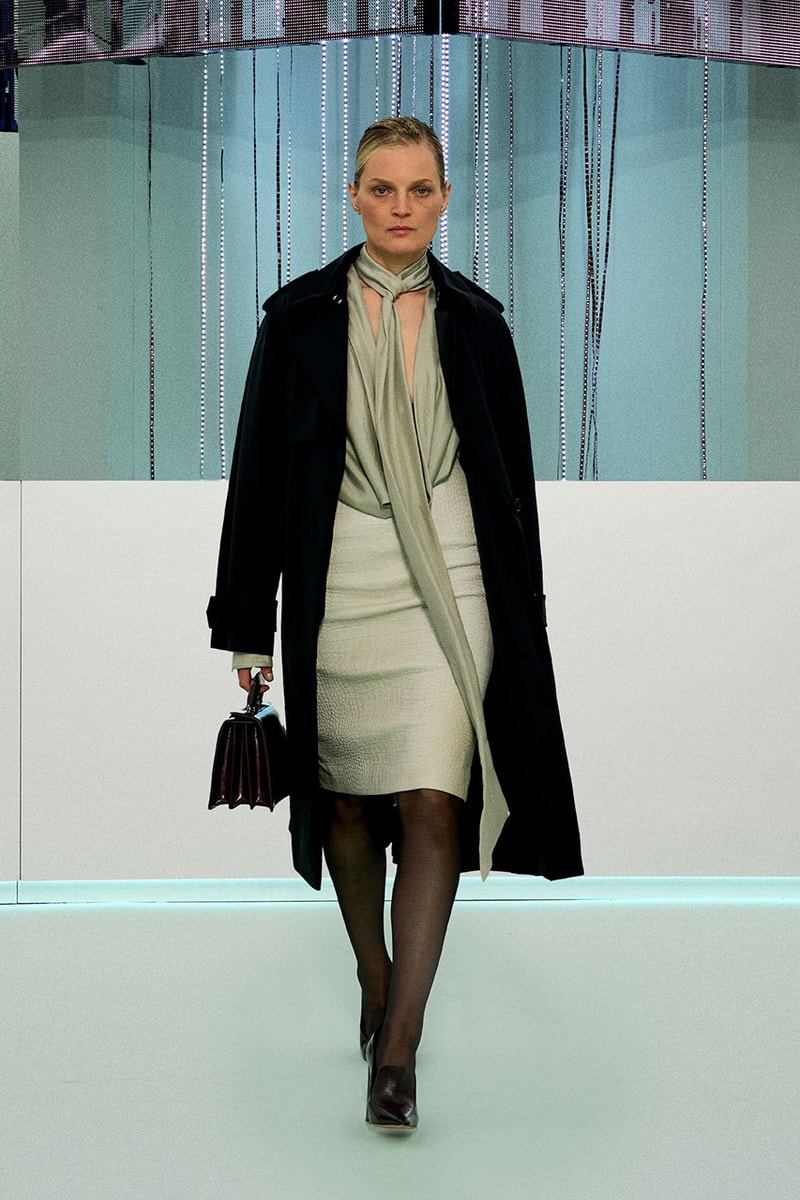 7 of 10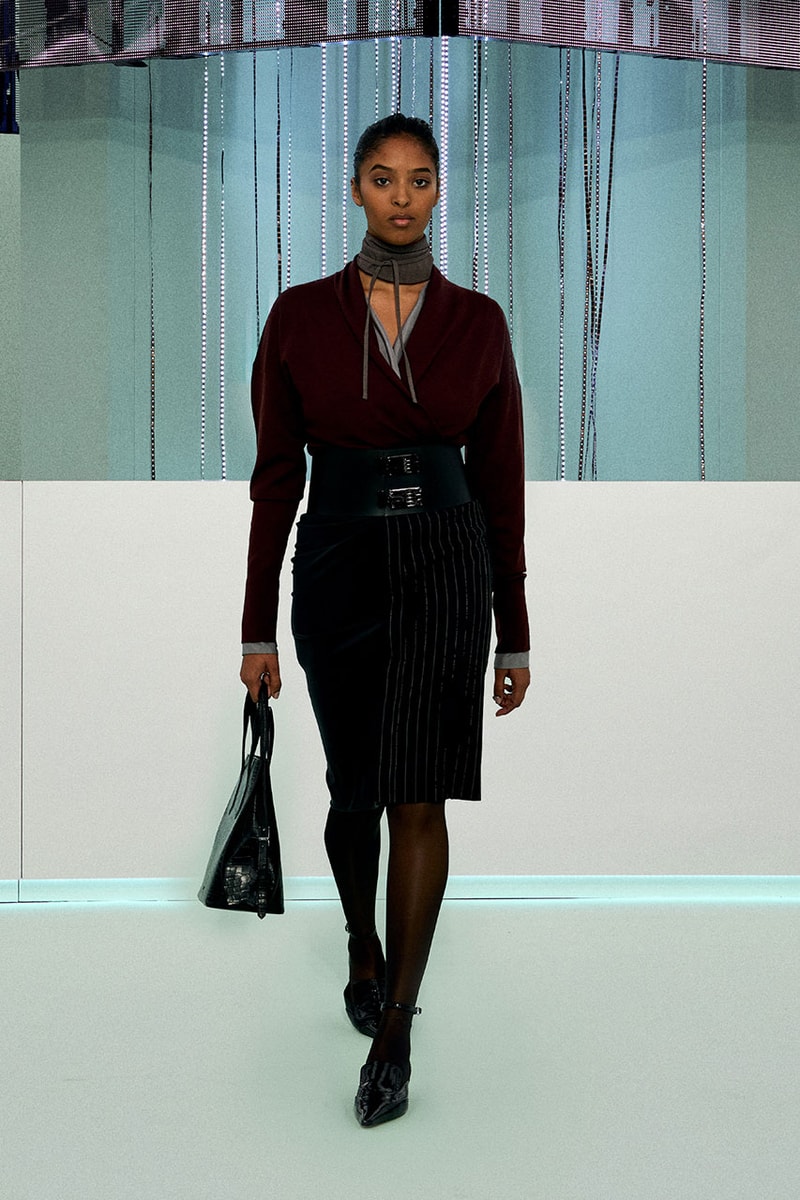 8 of 10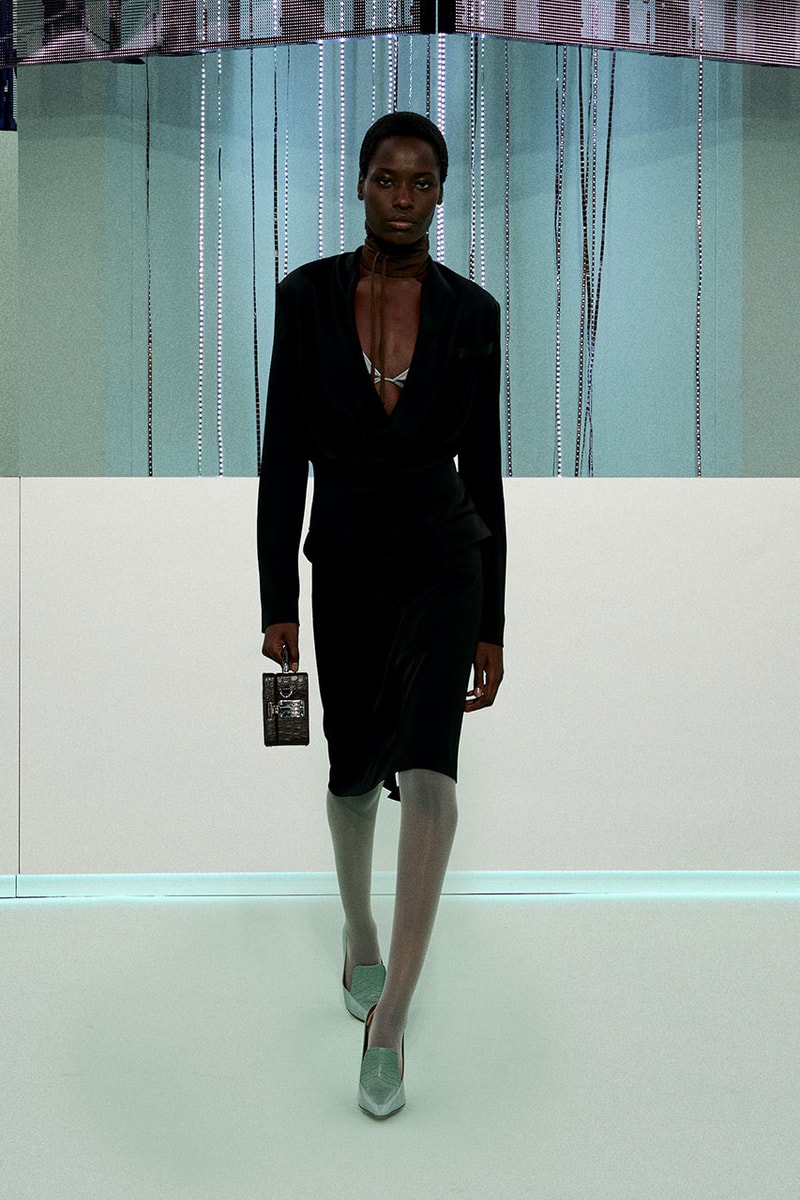 9 of 10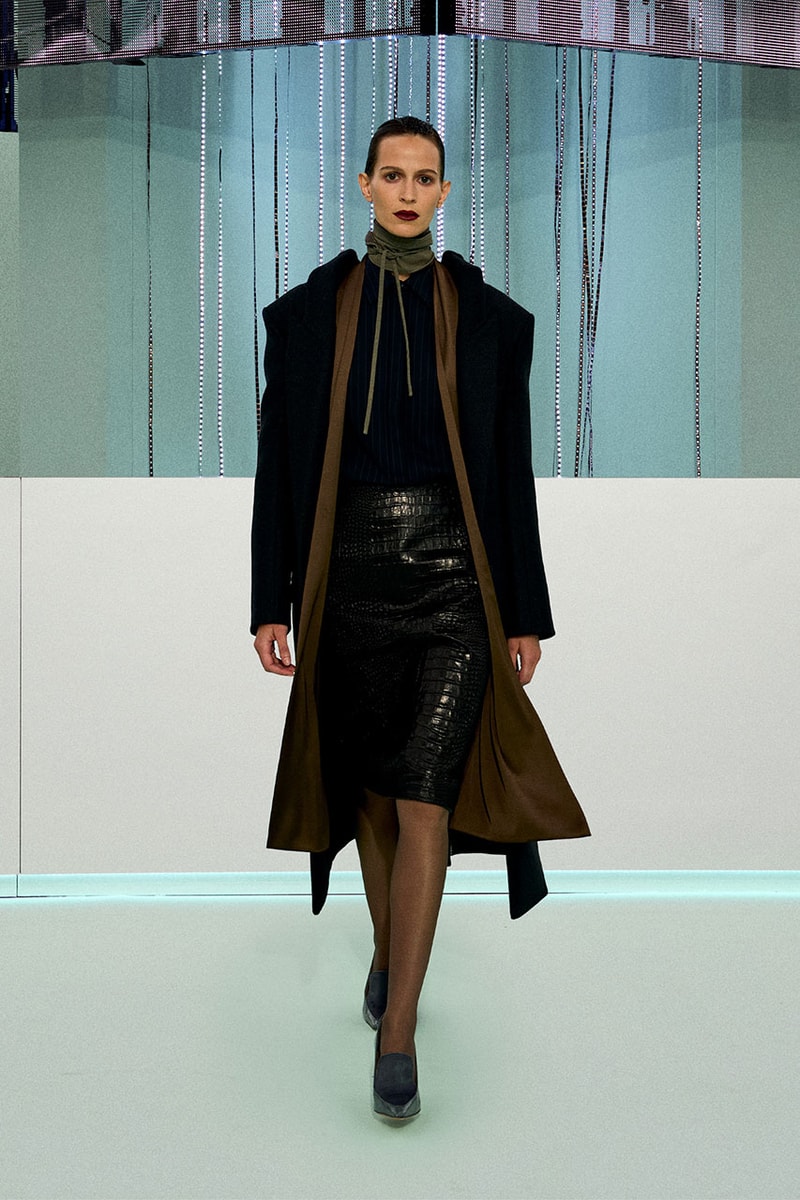 10 of 10
Fashion
BOSS Envisions "CorpCore" Uniforms in Its Technotopia Showcase
If the future office is BOSS, we're sending in our resume.
BOSS Envisions "CorpCore" Uniforms in Its Technotopia Showcase
If the future office is BOSS, we're sending in our resume.
The BOSS Fall/Winter 2023 show at Milan Fashion Week was nothing short of a rebirth – a transcendence into modish codes of dressing, a nod to transhumanism and a new found domain for the brand. In its "CorpCore" presentation, BOSS set its sights on the future, a tech-fueled dreamscape where uniforms are envisioned at the intersection of human and machine.
The multiverse that BOSS constructed for the showcase consisted of game-changing technologies such as robotics, holograms and VR. The venue housed six themed rooms including the HarmoniTech Space for future yogis, the Brainstorm Room where humanoids were wearing light-therapy headphones and the AromaSynth Lab, a space dedicated to delivering new BOSS fragrances.
While the event welcomed global talent and ambassadors alike, the star of the show was Sophia the Robot. Created by Hong Kong-based Hanson Robotics, Sophia is capable of conversing about fashion, self expression and how technology will evolve them both.
Read on for Hypebae's recap of BOSS' Technotopia showcase.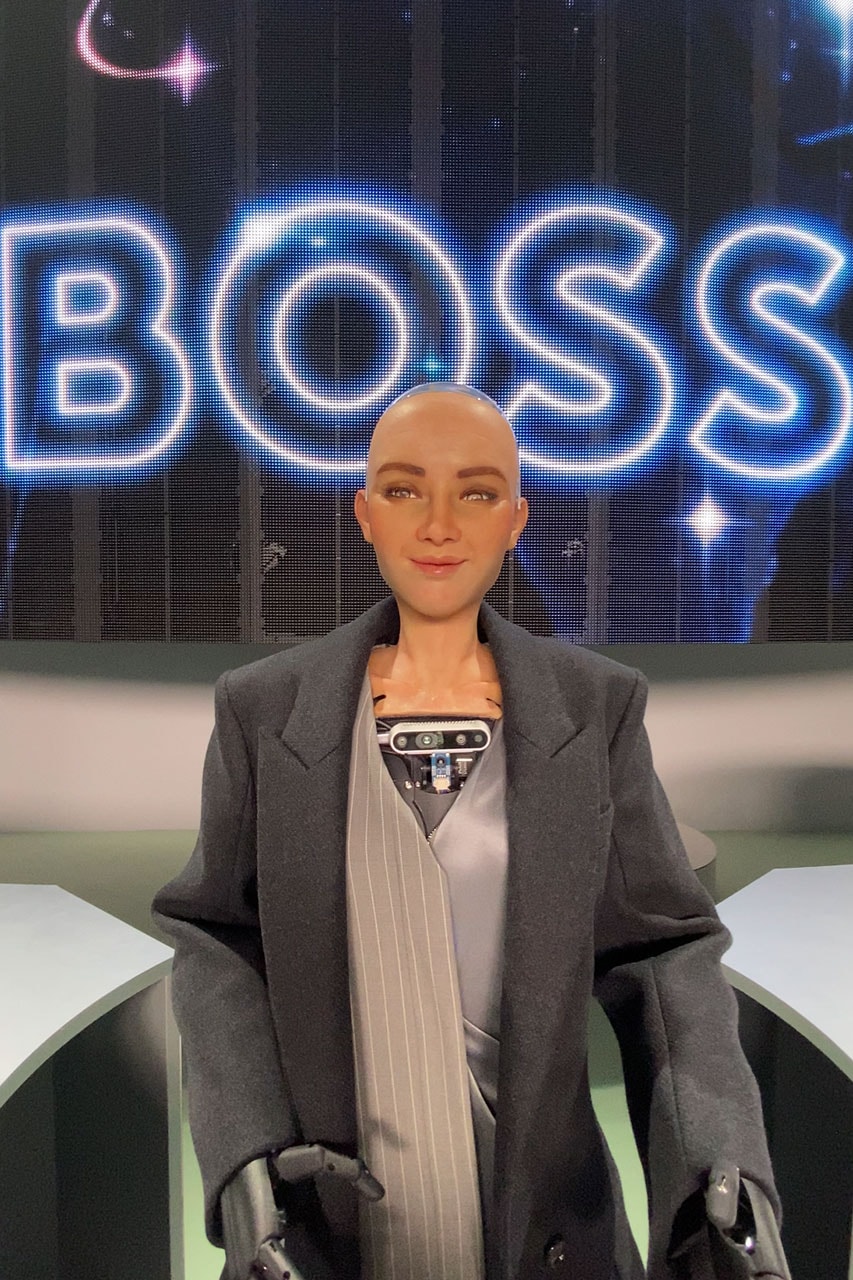 WHO: The future beings in BOSS' universe included Gigi Hadid, Ashley Graham and Pedro Scooby as well as BOSS brand ambassadors Anthony Joshua, Alica Schmidt, and Khaby Lame. As for attendees, the front row was filled by Naomi Campbell, Burna Boy, Demi Lovato and more. 
SEE: While some might opt for a jet black palette while envisioning the future, BOSS took it a step further. Brown, navy, black and white were all styled together as a nod to the death of monochrome. The "CorpCore" theme was explored through a collection of tradition-breaking uniforms from super-stretch suiting to the blend of box cuts and belting. As for accessories, references to office objects were utilized such as paper clips, pens, folders and briefcases. 
HEAR: Attendees were immersed in futuristic soundscapes for the duration of the show, amidst a symphony of "employees" working in their dedicated rooms. As for the after-party, BOSS continued the night with music performances from Nicola Mazzetti, The Martinez Brothers, and Ricardo Villalobos.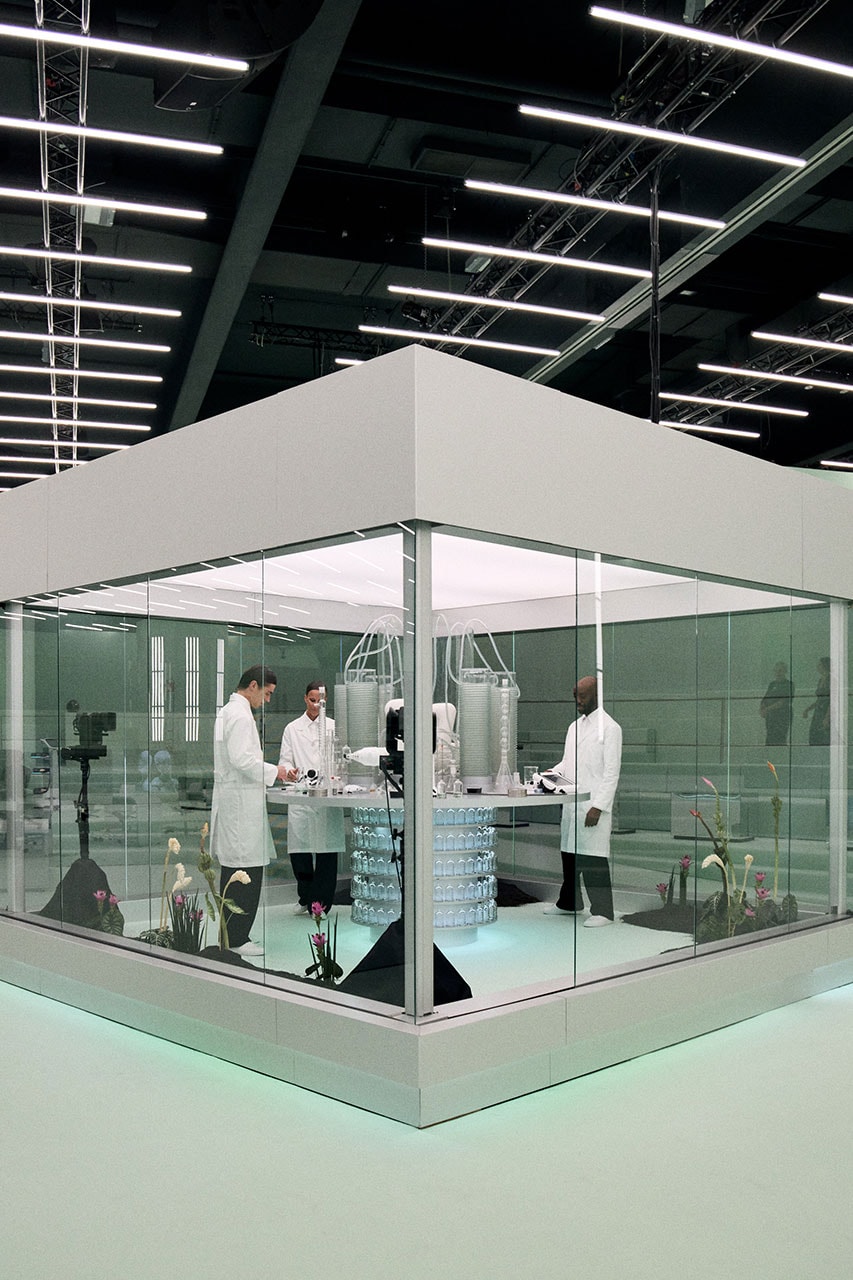 TOUCH: The focal point in fabrics was, aptly, all about performance – whether it be in a Techtopia Control Room or for modern day design work. Crisp, structured fabrics helped to outline a clean and professional look while sharp silhouettes gave you the feeling of being your own BOSS. The FW23 collection also includes three limited edition garments made from HeiQ AeoniQ™ fabric, a material with lower environmental impact from polyester and nylon alternatives.
TASTE: Standout garments to watch for FW23 and beyond included chunky neck scarves, arm warmers and double layered suit jackets. In a pledge for futuristic uniforms, might we also see a slim briefcase back in the hands of our favorite tastemakers this season? One thing is for sure, if BOSS is the future of the office, we're sending in our resume.
---
Share this article