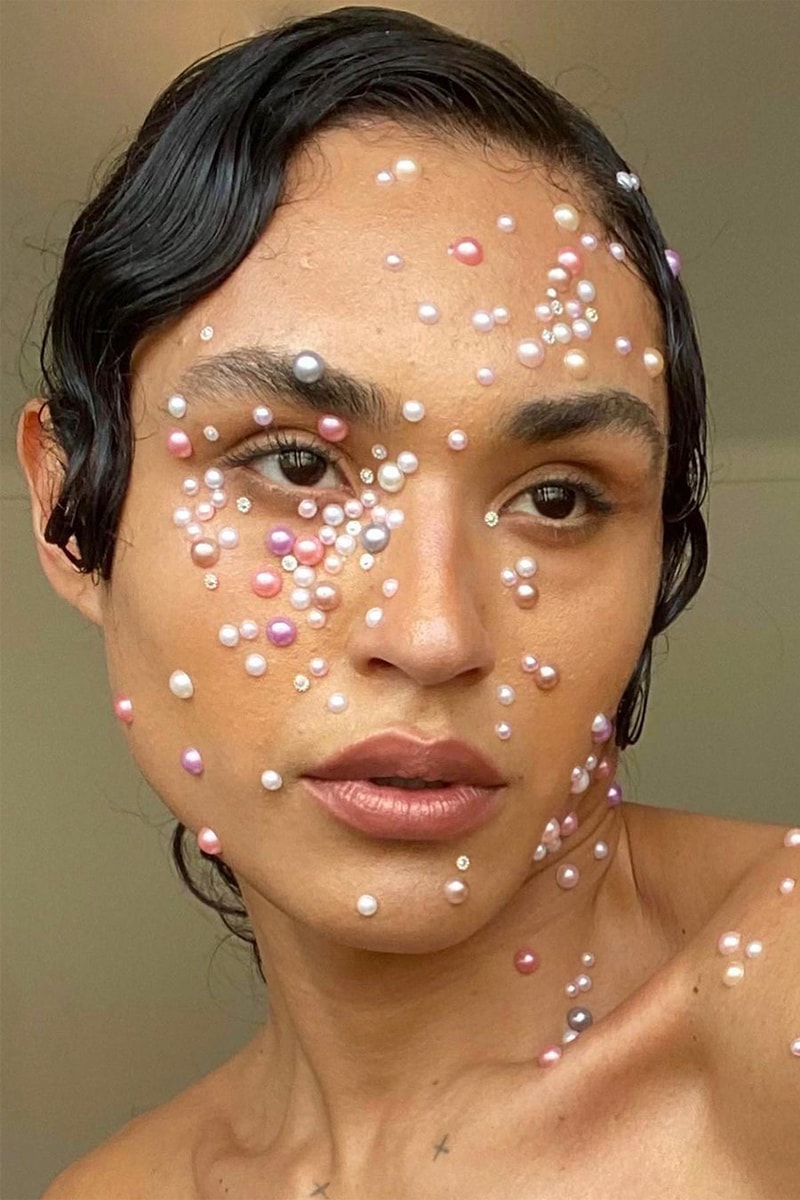 The 8 Best Beauty Drops of September That Deserve "The Hype"
It's time for that fall overhaul.
Beauty
The 8 Best Beauty Drops of September That Deserve "The Hype"
It's time for that fall overhaul.
Honestly, it's becoming tougher and tougher to sift through the endless drops of moisturizers, mascaras, lipsticks and blushes coming our way each month. As someone who loves to keep up with the latest beauty trends, I can wholeheartedly admit that 2023 isn't shaping out to be the most exciting year for beauty brands in terms of innovations — but we move.
Fall is finally here and it's time to overhaul our skincare routine. As the weather changes and the days get shorter, our skin requires extra care and attention to repair the damage caused by the summer sun. It's time to bid farewell to our beloved summer products and make way for a new range of skin-focused products to revamp and revive our tired skin.
Now is the perfect time to switch to hydrating cleansers, nourishing moisturizers and intensive serums that will replenish our skin's moisture levels and provide deep hydration. Look for ingredients like hyaluronic acid, vitamin C and antioxidants to boost collagen production, brighten the complexion and protect against environmental damage. (Also, be sure to wear your sunscreen, folks.)
As always, we'll have to keep our eyes and ears open and stay on top of the latest releases due to drop in October. In the meantime, keep reading for the five best beauty launches we're standing beside in September.
View this post on Instagram

Even though the summer humidity is no longer present, your hair can still become frizzy. This anti-frizz styling mist has a lightweight formula and provides a strong hold, acting as a protective shield against frizz and flyaways while you're on the go. It leaves your hair feeling silky, smooth, and luxurious, with long-lasting results that can endure for days. (Even on low, bald-fades.)
View this post on Instagram

Oui The People's new Lactic Acid Body Wash is not just your ordinary scented body wash. It goes a step further by providing exfoliating properties that can't be found in regular body washes. It deeply exfoliates without causing any irritation to your skin. Plus, it has a heavenly fragrance with a delightful blend of fruity and floral notes. It's the perfect fusion of luxury and skincare.
View this post on Instagram

If you're dealing with a dull complexion, hyperpigmentation or dark spots, look no further than Motif's latest brightening serum. Packed with antioxidants, this serum effectively brightens and smoothes your skin, while still being incredibly gentle. It's perfect for sensitive skin as it's free from essential oils and synthetic fragrances.
View this post on Instagram

Milk Makeup's newest product only strengthens its exceptional reputation. The brand dropped a weightless, matte setting powder available in four shades. This easy-to-use powder effortlessly blurs pores, controls shine and provides a non-cakey finish.
View this post on Instagram

Danessa Myricks presents a multi-purpose all-over face palette that empowers you to perfect a diverse range of techniques, including the eyes, facial sculpting, lip definition and brow enhancement.
View this post on Instagram

Experience the ultimate luxury of this jewel-toned palette, boasting the finest pigment packed in mesmerizing shades. The allure of French chic comes out of this new product from Chanel Beauty, perfect for the fall season.
View this post on Instagram

"Myrrhe Mystère" embodies the essence of rarity and exclusivity, drawing inspiration from the ancient heritage of this exquisite ingredient. It pushes the boundaries of scent with its enticing blend of warm, woody, sweet notes of myrrh resinoid absolute, sandalwood, and vanilla.
View this post on Instagram

This product is truly exceptional, offering ongoing benefits that surpass expectations. Its primary objective is to deeply nourish and hydrate your skin, utilizing a potent blend of fungi, adaptogenic extracts and a diverse range of hyaluronic acid variations. Furthermore, it is enriched with firming phyto-peptides to enhance the strength and hydration of dry skin.
---
Share this article