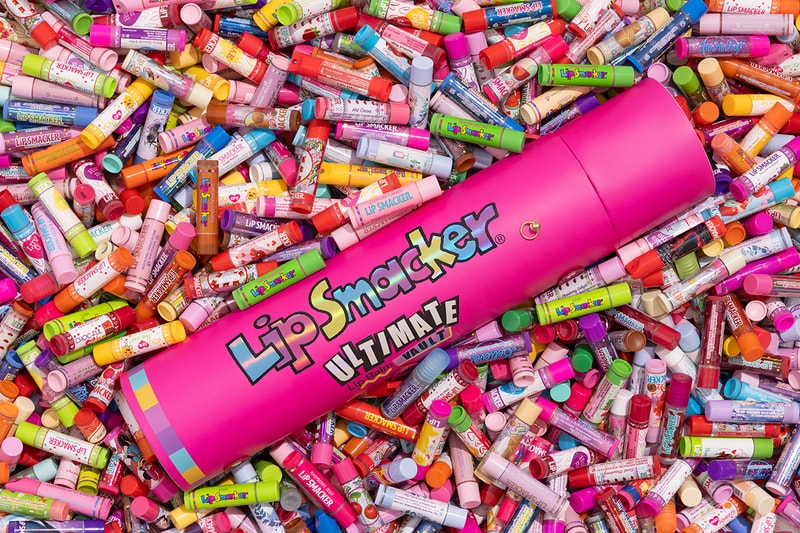 Beauty
Lip Smacker Takes a Trip Down Memory Lane With Limited-Edition Balm Capsule
Celebrating 50 years of iconic balms.
Lip Smacker Takes a Trip Down Memory Lane With Limited-Edition Balm Capsule
Celebrating 50 years of iconic balms.
Are you ready to take a trip down memory lane? In the '90s and early '00s, every girl's bag had an iconic Lip Smacker lip balm. For those Disney Channel tweens, you definitely had one if you were a Lizzie McGuire fan. Launched in 1973, Lip Smacker was the first brand to incorporate flavors into its offerings, becoming an instant hit with pre-teens and teens alike. The OG flavors were strawberry, green apple and orange, but by the '90s, cotton candy, pink lemonade, and even Dr. Pepper flavors were introduced! Fast forward to today, and Lip Smacker is celebrating its 50th anniversary with a limited-edition capsule.
The lip balm vault is a Lip Smacker fan's dream. The capsule is shaped in a life-size look-alike balm, equipped with 50 legendary flavors from the past five decades. Lip Smacker's anniversary vault can be worn as a purse or tote, ensuring you can always keep your favorites with you.
Retailing for $82 USD, you can find Lip Smackers limited-edition capsule via Amazon.
---
Share this article