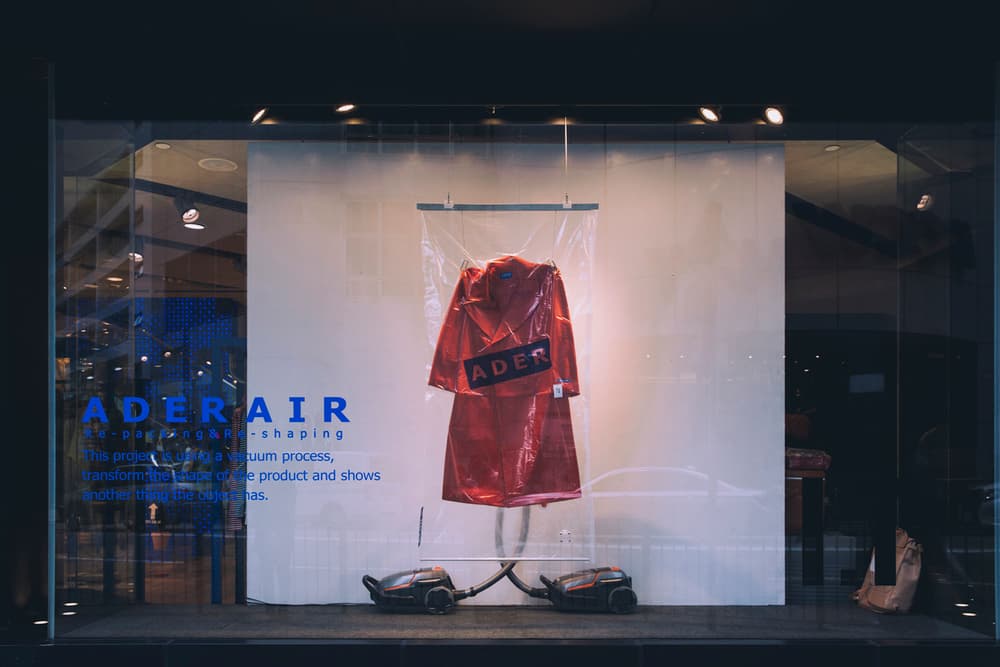 1 of 4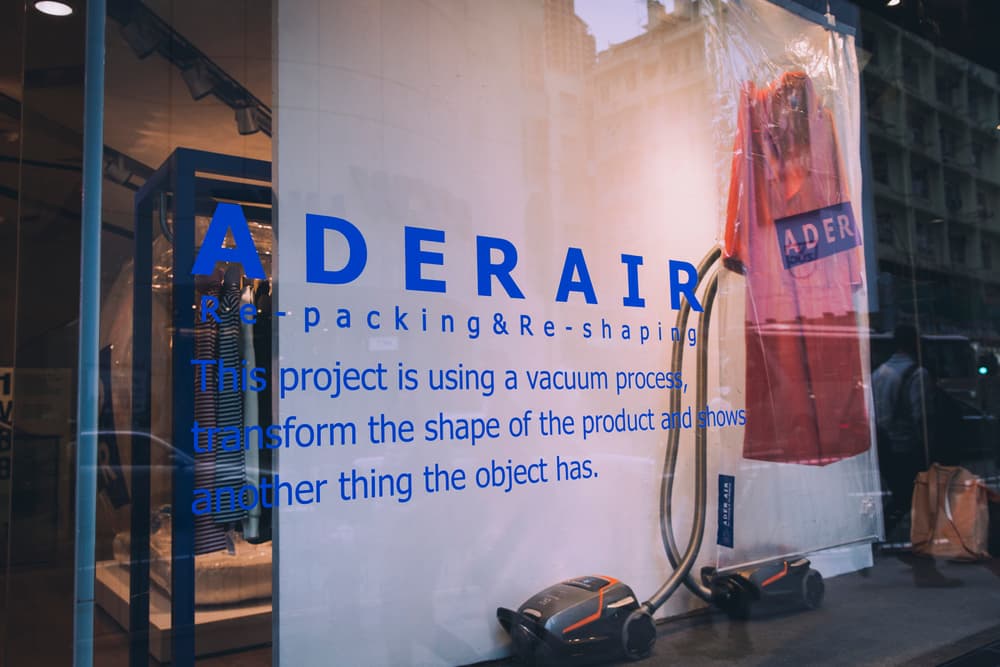 2 of 4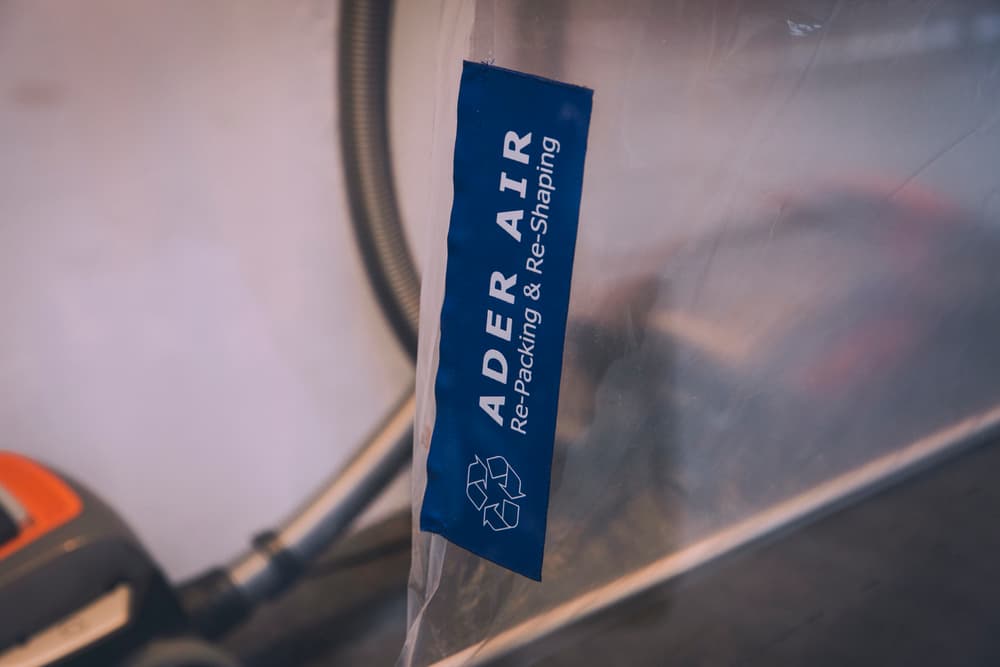 3 of 4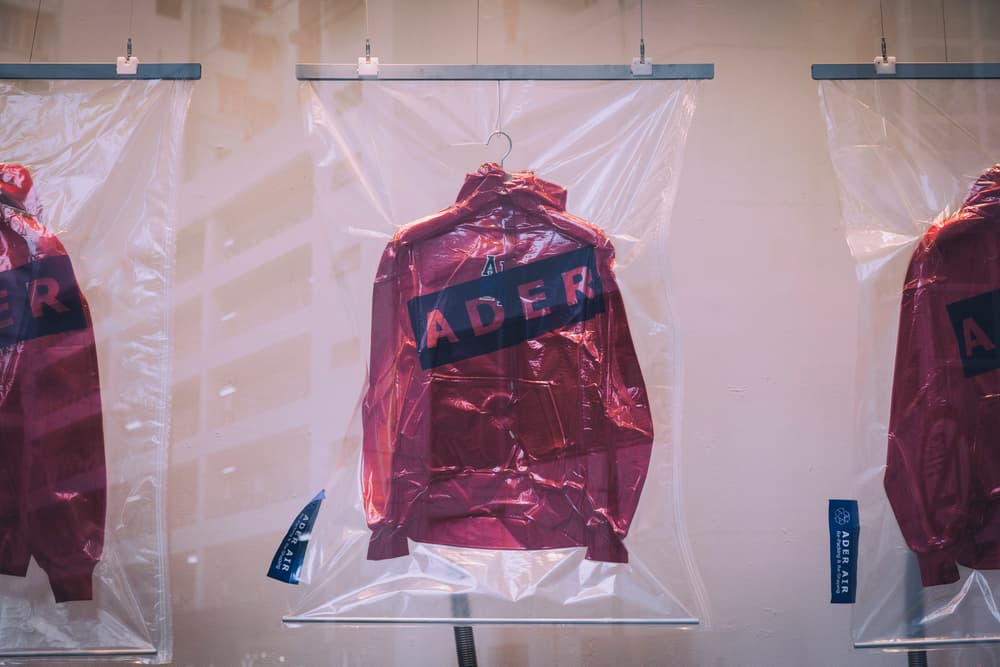 4 of 4
Fashion
Why Ader Error Is Easily Korea's Most Exciting Design Collective
The Seoul-based fashion label makes more than just clothes.
Why Ader Error Is Easily Korea's Most Exciting Design Collective
The Seoul-based fashion label makes more than just clothes.
The belief that clothes can tell stories rings true with the philosophy of Korean brand Ader Error. Formed by an anonymous design crew, the Seoul-based label was first established in 2014 and has quickly become one of the most talked-about brands from the emerging fashion capital.
Using fashion as a means to present a bigger picture, the cult-favorite brand is best known for its off-kilter silhouettes and quirky prints, as well as the aesthetic lookbook imagery the accompanies each of its releases. Its 2016 editorial, which features an elderly couple as models, was particularly memorable. And season after season, the design unit behind Ader Error still manages to outdo itself by creating collections that evoke a mood, arouse imagination and most importantly, make the wearer and those around him or her smile.
Stepping into its fourth anniversary, Ader Error has recently teamed up with I.T Hong Kong to launch its first-ever pop-up store in Asia. We've caught up with the design team to discuss everything including the Korean fashion scene, building a strong brand and looking for inspiration from the everyday mundane. Read our full conversation below.
Rather than being led by a creative director, Ader Error is known as a design collective. As a collaborative team, how do you usually go about creating a collection together? Could you talk us through the design process?
Every day, we discuss to make, collect and edit all ideas for some project at that time. It can include an idea for the main collection as well as a very tiny agenda, such as a menu for a lunch. Every crew member can talk about anything from design, sales things to customer service, because if we impose limitations on the creative process, it can hinder brainstorming even at the first stage.
The most important point is that when we design, from main inspiration, we make a story, and we focus on the source for marketing and totally different styling altogether. The first step is gathering our respective inspiration for new collection or some creative project, and then we'll do the brainstorming. If the concept is set, we'd think, act, experience and imagine ideas related to the concept for more inspiration before actually designing.
Can you tell us about the ethos behind Ader Error?
"But near missed things." This is our brand slogan. Basic, simple, aesthetic, color and edit. We reinterpret normal things which people would be able to miss easily, and suggest a different minimalism.
There is an internal rule called "FINE." Fun — when it comes to creative content, we always consider something fun with wit. Immediate — if there is something we really want to do, we act upon it without any doubts. New — we focus on something new with normal things. Easy — all content should allow people to access to our brand easily, which means we don't prefer stories that are too complex or difficult.
And then, the most important thing is editing. In other words, how much we can use our sources, information and all the things well and make our brand story with our own sensibility. It can be made via processes of editing and re-editing.
Would you say that imagery and story-telling play important roles in your branding?
It's one of the things we focus on mainly. We're making clothing, focusing on offline spaces, art installation, images and stories. All these contents should tell one strong and consistent voice if it's from Ader Error. That's the very story that a brand should tell. Why? We believe that we can't tell and make people experience totally new experiences just with only clothing. So, this kind of creative archive is very important and we enjoy working on it wholeheartedly. There are lots of interesting upcoming projects in 2018 that you can definitely expect from us.
What is the inspiration behind your latest collections? 
We can explain it as an Ader Error core collection. Core collection is actually our reedited collection which shows our story. It's based on the concepts of retro and future, which reflect our brand identity itself. Based on the retro mood, we wanted to express a kind of futuristic feeling. Retro colors and futuristic materials or retro materials and futuristic colors.
And then we created the next capsule collection, titleed "1993(iggm)." We went back to the '90s, in particular the year 1993, and looked back at the fashion and culture at that time. As we typically do, we focused on the color play, as well as the mood and cultures of that era.
Oversized silhouettes and unisex styles are prominent throughout your collections. What is your approach to designing gender-neutral clothing?
We're now living new era which people can express themselves with no regard to gender. We also accept and incorporate this trend into our collections and communicate with them as a brand. It'll be changed someday of course, and we'll move onto that again. It's the strength of Ader Error. We'll find something familiar, but new and unfamiliar at the same time and share them with people with fun.
Seoul has undoubtedly become a fashion hot spot over the past few years. How do you feel about Korean brands being more and more recognized internationally?
Of course we're pleased to see this trend these days. There were so many limitation to Korean brands actually. Now, some brands which have prepared and accumulated their own identity and archive are getting attention internationally. It's not a coincidence. Thanks to the changed platform with online and mobile, it's getting easier for brands to communicate worldwide than before. We hope that more Korean brands can communicate with a wider audience beyond physical limitations.
What can you tell us about your new Hong Kong pop-up in collaboration with I.T? 
First of all, we're very pleased to launch our pop-up event with I.T. The pop-up in Hong Kong is absolutely meaningful to us because we've received so much interest and attention from the city and Chinese customers. We believe this pop-up is for them and it's a precious opportunity to introduce Ader Error to Hong Kong officially. We hope we can do other interesting projects in Hong Kong very soon.
How would you like to see the brand evolve going forward?
It has been three years since we launched Ader Error and we've just been enjoying creative things. The brand has matured over time, and we have to grow up more and more because we're totally not good enough yet. We're always trying to think of something new and unexpected. We can tell it's one of our fortes. We have accumulated a brand archive and have made our branding stronger over the past three years. For the new year, there'll be interesting projects coming up to strengthen our branding even more. Through our new paradigm and expression style, you can check our totally new activities and changes.
Ader Error's Hong Kong pop-up is now open and will be running through January 31. Check the store address below.
Ader Error Pop-Up
I.T HYSAN ONE,
1 Hysan Ave, Causeway Bay, Hong Kong
---
Share this article