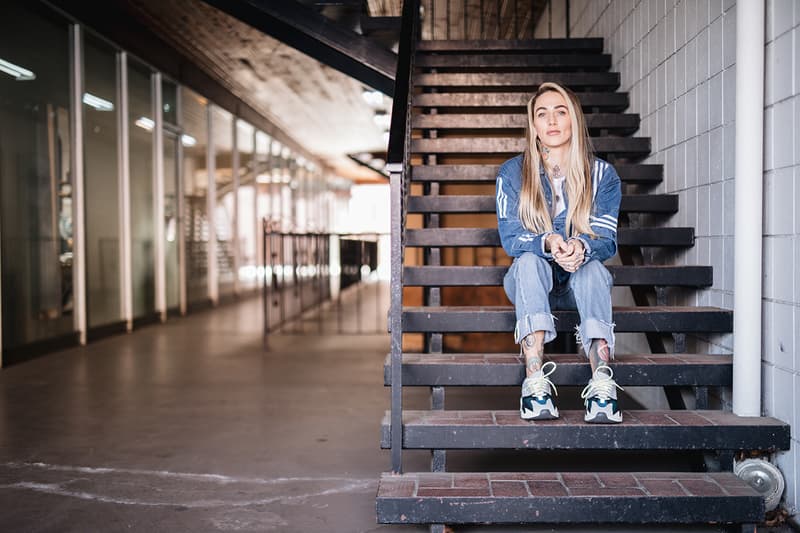 Beauty
How Areola Tattoos Help Breast Cancer Survivors Reconnect With Their Bodies
With her hyperrealistic tattoo work, tattoo artist Shaughnessy Keely is reshaping the recovery process for those who're battling against the disease.
How Areola Tattoos Help Breast Cancer Survivors Reconnect With Their Bodies
With her hyperrealistic tattoo work, tattoo artist Shaughnessy Keely is reshaping the recovery process for those who're battling against the disease.
Those of you who identify as beauty junkies may recognize Shaughnessy Keely. Based out in Langley in Metro Vancouver, the cosmetic tattoo artist has built a name for herself for the incredible microblading service that she offers at Studio Sashiko, the cult-loved tattooing space Keely opened with her husband back in 2015. While she's often dubbed as an eyebrow queen, Keely's craft extends beyond beautifying the arches above the eyes. Her hyperrealistic tattoo work, particularly the 3D areola tattoos that she creates for breast cancer survivors, is transformative in every sense of the word.
In honor of Breast Cancer Awareness Month, we caught up with Keely to learn about the nipple tattoos she's been creating for her clients, a significant feature that helps put their battles behind them. Continue reading to find out more areola tattooing and how it empowers breast cancer survivors.
You're known by many as an eyebrow guru, but apart from microblading, you also offer areola tattooing at your studio. What originally prompted you to provide this service to your clients?
My aunt had a mastectomy many years ago and received some areola tattooing that she was unhappy with in the end. She knew right away that this would be a fitting path for me to take in my career after seeing some of my drawings and paintings. We noticed there was a void in both the medical and tattoo industries for realistic-looking nipple tattoos, so I decided I needed to change that. I quickly became obsessed with the idea of giving back to women (and men) who have had similar experiences as my aunt's. This type of tattooing is so important and is absolutely the most rewarding part of my job.
What are some challenges involved in reconstructing the areola with tattooing?
Tattooing over scars, skin grafts and sensitive areas can be challenging and difficult to predict how they will heal. On the other hand, scarring can create amazing texture that complements the tattoo and adds to the three-dimensional effect.
In what ways has working with breast cancer survivors impacted you as a tattoo artist and as a woman?
I have learned so much since working with survivors. Every day I learn about a new type of diagnosis, a new form of reconstructive surgery, or a new and improved implant product. Working with these clients has made me so much more aware of my body and the incredible importance of early detection. I am so grateful that I am able to express my creativity while restoring confidence in my clients. I love making them feel more like themselves by simply restoring a physical feature they thought they had lost forever.
What are some important things to know for someone considering to get nipple tattoos?
In most cases, nipple tattooing is the final step in their battle, and the most positive. I have had clients who have postponed finishing their journey because they didn't feel like they were worth it or that their breasts could look any better with all of the scarring. Nipple tattooing complements the reconstructive work of a surgeon so well. I like to call it "the cherry on top." When clients finally decide to get tattooing, they are no longer reminded of the surgeries they went through, and the scars seem to blend into the background of their two brand new focal points. Nipple tattooing can be done for those who have received surgical nipple reconstruction as well as those who have not. A little bit of color and detail goes a long way.
If you are considering getting nipple tattoos, be sure to do your research before deciding on an artist. Often times a surgeon will recommend a technician to do the tattooing, but I spend a lot of my days fixing and covering up tattoo work that was done in a surgeon's office due to lack of training and poor execution. Choose an artist who will strive for the most realistic result as opposed to just a couple of pink dots.
Studio Sashiko
20538 Fraser Hwy
Langley, BC V3A 4G2
---
Share this article