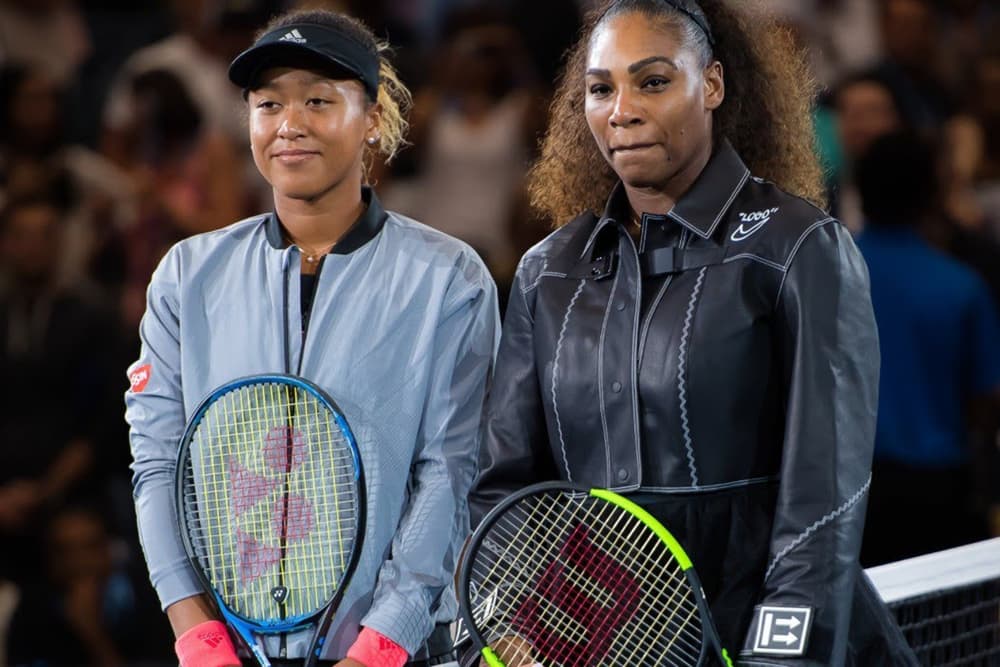 Culture
Why Are Women in Sports Held to a Higher Standard Than Men?
Following the Mc Gregor vs. Khabib fight, I've got questions.
Why Are Women in Sports Held to a Higher Standard Than Men?
Following the Mc Gregor vs. Khabib fight, I've got questions.
This weekend, the highly anticipated UFC fight between Irish Conor McGregor and Russian Khabib Nurmagomedov took place with the entire world tuned in to watch. In the fourth round of the fight, Khabib took home the victory after McGregor tapped out – and what happened next would become a historical moment.
Moments after the match was finished, Khabib leaped out of the octagon and headed straight for McGregor's team and coach which resulted in a big brawl, with both men throwing punches and expressing their anger in front of thousands of spectators and live in front of the millions of people watching at home. After the unprecendented moment, news outlets were quick to report on the fight and fans on Twitter were defending both Khabib and McGregor, saying that the Russian sportsman was just standing up for himself after McGregor had repeatedly insulted him, his religion, his country and his family. Khabib was set to receive $2 million USD after the fight, which is now being put on hold and investigated by the Nevada Athletic Commission.
The whole situation got me thinking. Why are the two fighters, who showed aggression outside the match in the octagon – who fought, insulted each other and more – receiving so much praise, when a woman like Serena Williams ended up being fined $17,000 USD after questioning the referee's calls at the US Open? How come when a woman stands up for herself and her own beliefs, she's all of a sudden "too emotional" and "not a good sportsman?"
Historically speaking, women have always had a tiny platform compared to men in sports, and have had to struggle to establish themselves as professional athletes – purely because they are female. Serena Williams, Venus Williams, Naomi Osaka, to name a few, have all come up as some of the best athletes in the world, so why are they being held to higher standards then men? In 2014, Luiz Suarez bit a member of the opposite team in a World Cup game, and was only banned from all football-related activity for four months. Novak Djokovic threw his racket on the ground at the 2018 Wimbledon, and barely suffered any consequences. There are billions of examples out there, but you get the point.
After watching the McGregor versus Khabib fight, I couldn't wrap my head around why these men were being praised for their aggressions, with hundreds of memes, and fans supporting the two fighters all over the Internet. Why is it that when a strong, female athlete speaks up, she needs to be silenced and questioned? In comparison, Serena Williams' comment to the Chair Umpire during the US Open is so minuscule that it cannot even be compared to the physical fights that ensued post-UFC match – so why aren't there any consequences for Khabib and McGregor and the rest of the male athletes? Like Billie Jean King put it: "When a woman is emotional, she's 'hysterical' and she's penalised for it. When a man does the same, he's 'outspoken' and there are no repercussions."
So, tell me: why are women constantly being held to a higher standard than men in sports? Because I have no idea.
Share this article