Kanye West Accuses Ariana Grande of Using Him to Promote Her New Single "imagine"
Ye's back at it.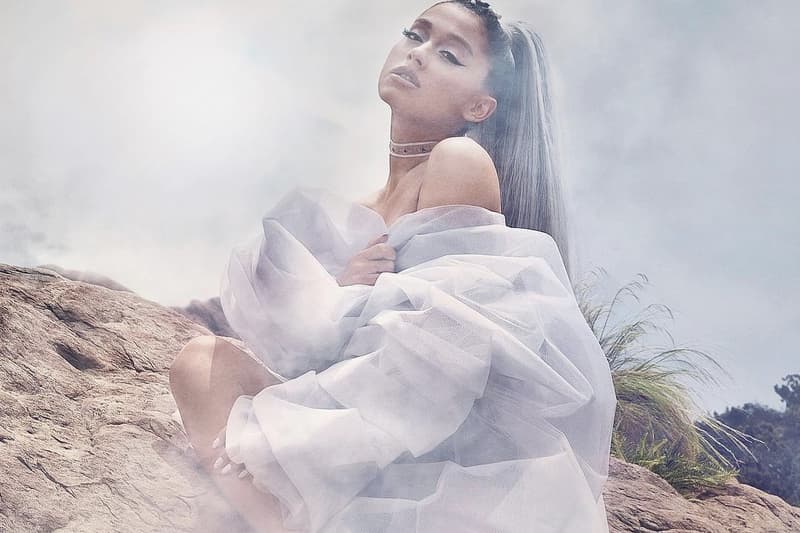 Ariana Grande blessed us with "imagine," the follow-up single to the global phenomenon that was "thank u, next" a mere few days ago and is already being accused of using Kanye West to promote her track. The rapper took to Twitter with claims that Grande was essentially utilizing the ongoing fued between himself and Drake to drive more awareness around "imagine" after Grande referenced "grown men arguing online" in a tweet that West seems to have taken rather personally.
In addition, West stated that he knew that Ariana "didn't mean no harm" but that "all of this foolishness weighed on my mental health." The artist has recently made a comeback to the social media platform with his now signature flurry of erratic messages that have previously been the source of much debate around the musician's mental health. Take a look at the tweets below and let us know what you think of the situation.
In related news, why not check out part 2 of the behind-the-scenes film from the set of Ariana Grande's "thank u, next" music video?
I know Ariana said this to be cool and didn't mean no harm but I don't like even slightest level of slight commentary from someone I know loves and respects me pic.twitter.com/T9VXaIj9MX

— ye (@kanyewest) December 15, 2018
All of this foolishness weighed on my mental health so @ArianaGrande you know I got love for you but until you're ready to really make sure everyone's ok don't use me or this moment to promote a song

— ye (@kanyewest) December 15, 2018