Kim Kardashian's Crystal Gardenia Fragrance Is Now Available as a Mini Trio Set
So you can smell good on the go.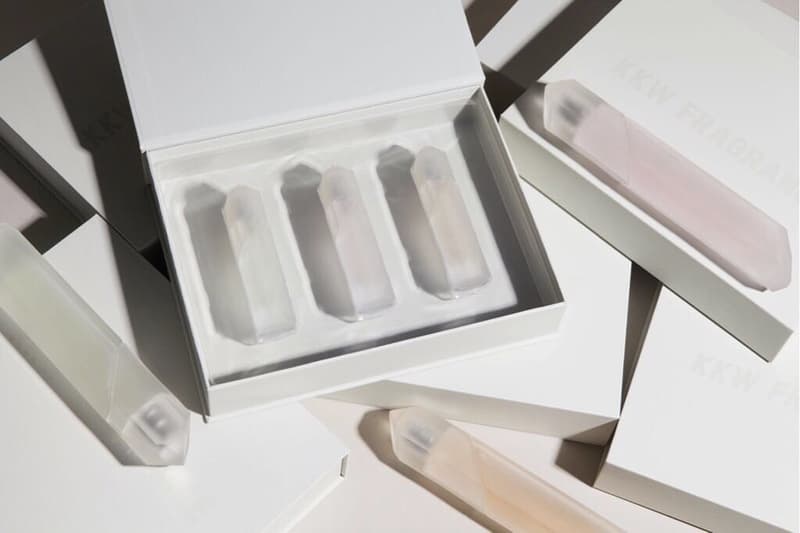 Kim Kardashian's Crystal Gardenia scent was such a hit when it first launched that it literally sold out in less than a week. Since then the beauty mogul has released a slew of other KKW Fragrances, like #KKWBODY, but the stunning crystal-inspired perfume has remained a firm fan-favorite.
Now, the three fragrances in the range have arrived in a miniature form, as part of a set thats ideal gifting to your loved ones – or yourself – over the holidays. In the trio, there's the eponymous scent as well as Crystal Gardenia Citrus and Crystal Gardenia Oud, so you can keep all three or dish them out to your BFF's. Of course, the set arrives in sleek KKW-branded packaging and the 10ml sizing makes them ideal for keeping in your bag to spritz on the go, too.
You can shop the Crystal Gardenia Trio Gift Set now over at the KKW Fragrance web store for just $35 USD. Did you hear Kim Kardashian's also working on developing her first-ever unisex fragrance?