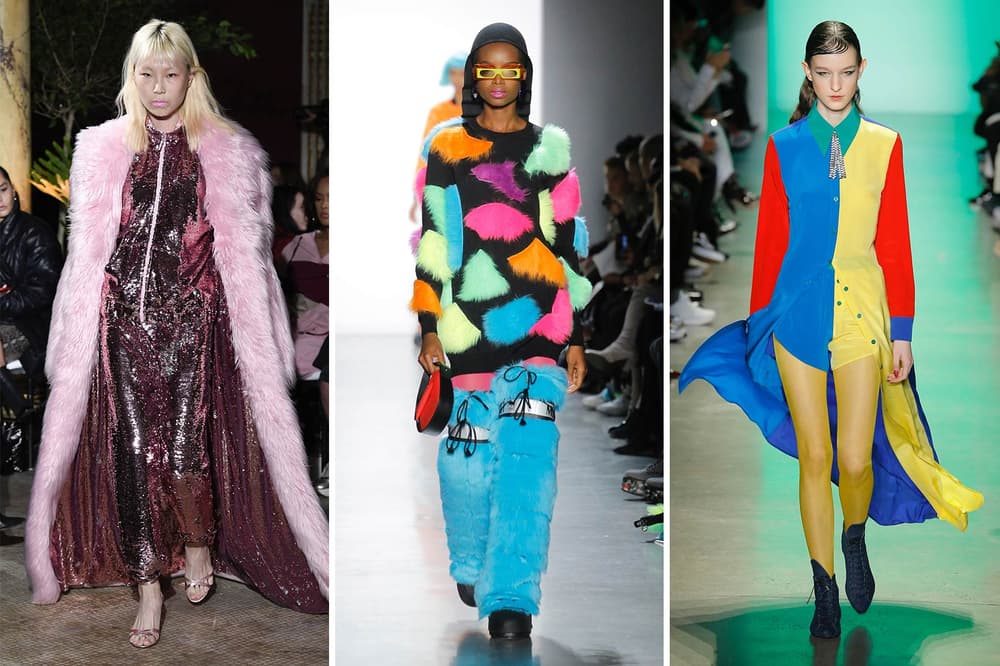 Fashion
Lessons from the NYFW Runway: How to Stand out in a Crowd
Jeremy Scott & Juicy Couture give us a master class in bold dressing.
Lessons from the NYFW Runway: How to Stand out in a Crowd
Jeremy Scott & Juicy Couture give us a master class in bold dressing.
This year's New York Fashion Week is all about escapism. Brands are moving away from reflecting the current angst of the times and instead choosing to embrace the bold and bizarre. Runway fashion pushes for more personalized type of style that accents individuality and takes a step away from the ideal uniform. In the first batch of shows, we've seen the trend of prints, color and flair in a way it hasn't been present before.
In an attempt to push you out of your outfit comfort zone, we've chosen the best looks from three of our favorite designers to provide inspiration for the next phase of your style. Read on to see what the beginning of NYFW has to offer.
Adam Selman is known for his out-of-this-world denim designs that make the Canadian tuxedo look lavish. For the Fall 2018 collection, Selman has branched out into different textures including silk and taffeta, broadening the horizons of wearable art. Tiger stripes are drawn across coordinates and latex suits are adorned with heart-shaped buckles. The key to replicating this look is not being afraid of patterns. Grab all of the clothing you normally ignore and create a never-before-seen offbeat look.
Subtlety is not in Jeremy Scott's vocabulary. His mantra is clearly "go big or go home." An army of neon colored wigs marched down the runway in garments to match. There was no limit to his creativity as he paired space-grey elements with candy-colored materials to create looks that could only exist in his universe. The designer even had Gigi Hadid looking like an intergalactic princess. Two trends we believe ladies should definitely try to make a statement with is the cropped tracksuit and bright-colored tights. It's clear that the tracksuit is here to stay but Scott's cropped version, which also comes equipped with built-in bra cups, is simply genius. For those who want to tiptoe into the land of loud dressing, start with a pair of pastel tights and enjoy all the intrigued stares.
Juicy Couture is back in a major way. The brand is renowned for its tracksuits which had a hold on pop culture's finest for much of the early 2000s. In its first-ever runway show, JC does not disappoint. Glitter, faux fur and fine fabrics are draped onto the leggy models. Creative director Jamie Mizrahi has experimented with tie-dye, sherpa fleece and even leather to fully introduce the new Juicy girl to the world. Tracksuits aside, it's clear that year-round layering is about to have a major moment. Forget about pairing complementary tones and try out something a little more brash. If you have no idea where to start, then pick out a statement piece and dress around it.
---
Share this article