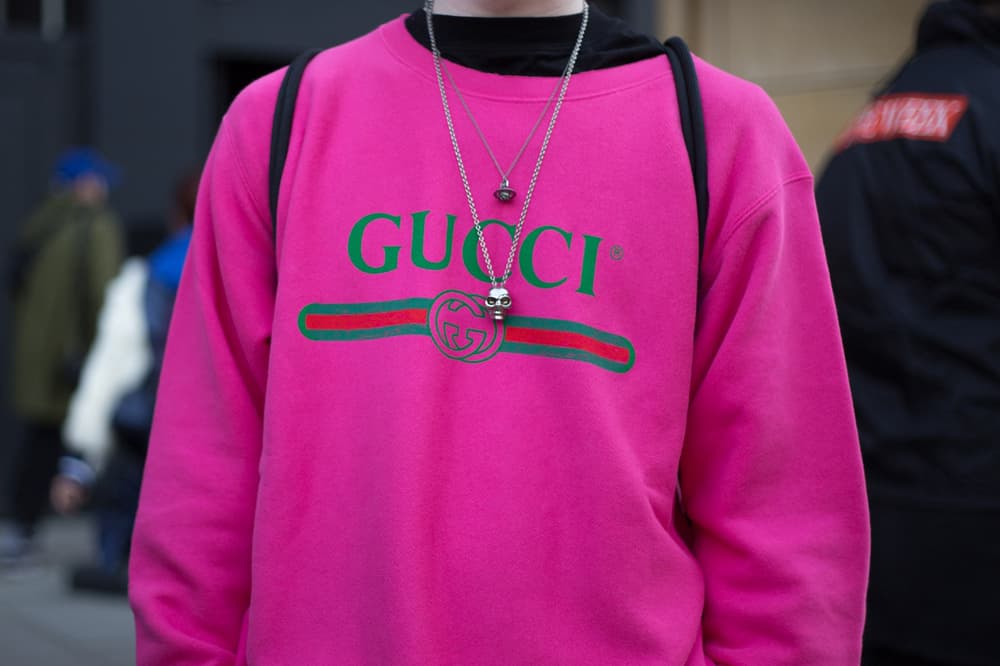 Fashion
Gucci and Chanel Were Two of the Most Talked About Brands During Fashion Month
Instagram breaks down the buzziest shows.
Gucci and Chanel Were Two of the Most Talked About Brands During Fashion Month
Instagram breaks down the buzziest shows.
Gucci's hospital-themed runway show was one of the most popular shows during fashion month according to data pulled from Instagram. Business of Fashion has shared a list of the top shows which were the buzziest during the monthlong fashion frenzy on the photo-driven platform. During Milan Fashion Week, Miuccia Prada's namesake fashion house came in at number two.
The most talked-about shows during New York Fashion Week were Tom Ford, Calvin Klein and Ralph Lauren. Christopher Bailey's last Burberry collection ranked as the top show during London Fashion Week. Lastly, Chanel, Dior and Louis Vuitton's presentations went head-to-head as the top three collections at Paris Fashion Week.
Check out the complete lists below, and stay on top of the fashion game by reading about the must-know trends from Fashion Month.
Most Buzzed About Brands During New York Fashion Week
1. Tom Ford
2. Calvin Klein
3. Ralph Lauren
4. Michael Kors
5. Marc Jacobs
Most Buzzed About Brands During London Fashion Week
1. Burberry
2. Richard Quinn
3. Christopher Kane
4. Teatum Jones
5. Delpozo
Most Buzzed About Brands During Milan Fashion Week
1. Gucci
2. Prada
3. Fendi
4. Versace
5. Moschino
Most Buzzed About Brands During Paris Fashion Week
1. Chanel
2. Dior
3. Louis Vuitton
4. Saint Laurent
5. Balmain