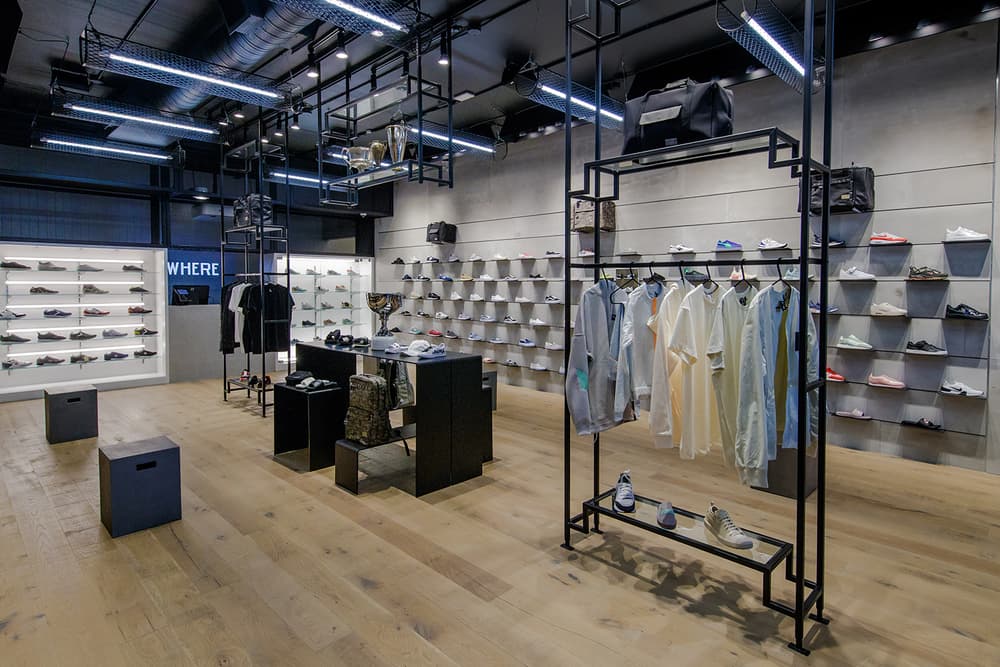 1 of 2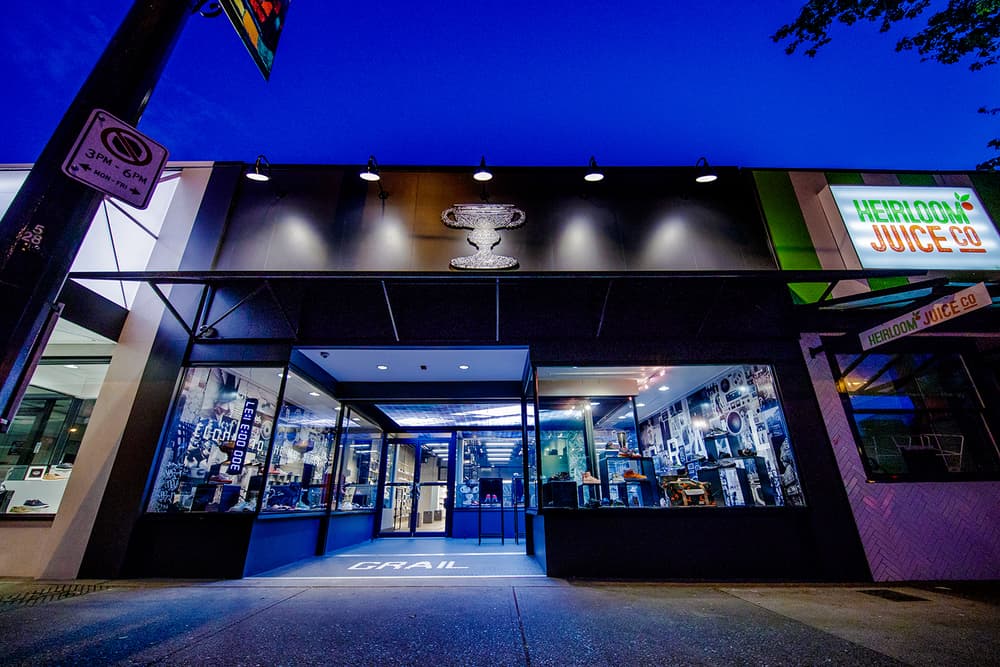 2 of 2
Footwear
Meet Vancouver's New Sneaker Concept Store, GRAIL
A must-visit for sneakerheads in Vancity.
Meet Vancouver's New Sneaker Concept Store, GRAIL
A must-visit for sneakerheads in Vancity.
Vancouver sneaker enthusiasts rejoice: the city's new sneaker concept shop GRAIL has officially opened earlier this month. Located on Granville Street, the boutique offers a unique, interactive retail experience that brings sneaker culture, art, community and technology together all in one place. From murals painted by local artist Mega McGrath to futuristic wall projections, the 3,100 square foot space features a well-thought-out interior that promises to enhance your visit to the store.
Shoppers can expect to purchase women's and men's sneaker silhouettes not only from fan-favorite brands like Nike, adidas, PUMA, Vans and New Balance, but also from a number of niche footwear labels including Karhu, Colmar and Leather Crown, with some of them exclusively available at GRAIL in North America. In addition to a huge offering of sneaker styles, customers will also be able to find a selection of streetwear pieces in-store. Take a look at the photos above and below for a glimpse at the space.
To visit GRAIL, check out the store address below. Head to the retailer's website for more information about its upcoming events and releases.
While you are here, peep this roundup of some of our other favorite sneaker stores in Canada.
GRAIL
2867 Granville St
Vancouver BC V6H 3EJ4