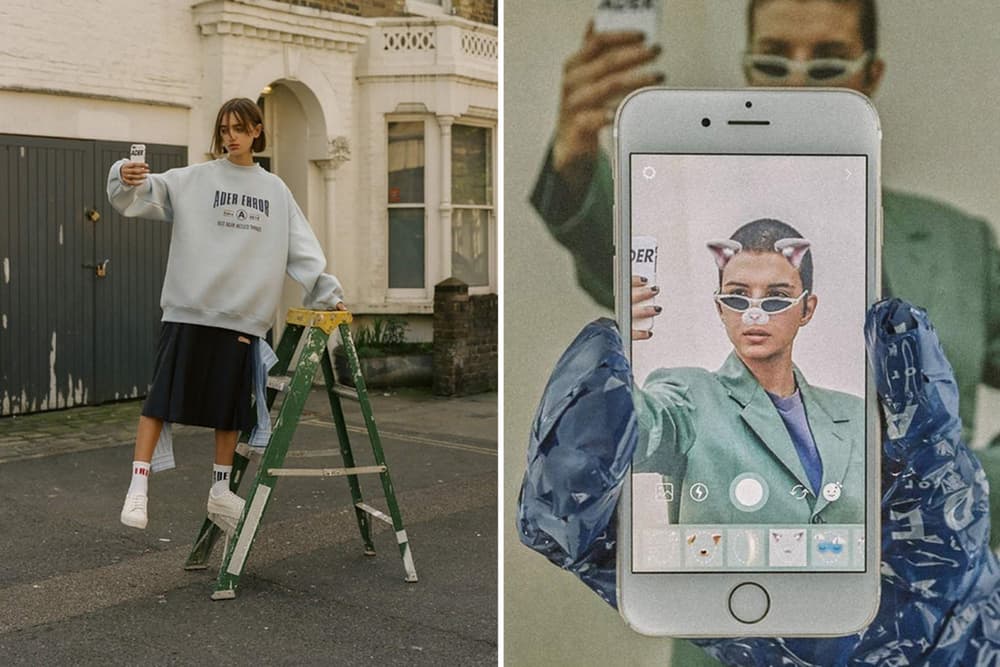 Fashion
Shifting the Paradigm: How Ader Error Is Paving the Way for Korean Brands
Everything you need to know about the design collective.
Shifting the Paradigm: How Ader Error Is Paving the Way for Korean Brands
Everything you need to know about the design collective.
For over a decade now, Korean pop (K-Pop) has been the dominant cultural export of South Korea. Due to its immense success and influence on the country, it seemed like the biggest creative outlet and way of success as a Korean was music. However, gradually creatives have made themselves known through other mediums, and now, young Koreans are making themselves known through art, tattooing, indie music and most importantly – fashion. Amongst brands hailing from South Korea is the Seoul-based label, Ader Error. The brand was founded in 2014, and has already gained an international following and the attention of some of the biggest names in the industry. If you haven't realized it already, Ader Error is the brand you need to know.
The collaborative team of Ader Error began from a love of creating, whether it be clothes, art installations for showrooms, or photography. This love is reflected in every aspect of the brand, with carefully curated shops that mimic galleries and change with the seasons, marketing campaigns on their various social media pages, and even Ader Error coffee cups that act as packaging for the brand's socks. With pieces from their collection featuring everything from embroidered logos, distressed hems and various materials and approaches to create interesting silhouettes, Ader's main focus is good design.
"There are things from our childhood that, when we look at them again as adults, we find they have new value. We're returning to the clothes we wore when we were young—but seeing them in a new way, and appreciating their design."
Bringing back pieces that are reminiscent of youth and recreating them with better design and detail is Ader Error's philosophy. So, what makes Ader Error different or revolutionary? Much of the success behind the brand can also be attributed to knowing their audience: the self-expressing youth of South Korea.
Off-White™ designer, Virgil Abloh once stated that Instagram moves faster than Vogue. This same philosophy has been adopted by Ader Error. The brand has three different Instagram handles in which they post campaigns, upcoming products as well as display ways to style their products. These accounts allow the brand to effectively reach a wider audience and share their vision for the brand. With South Korea reportedly having the highest average of Internet connection speed and having no shortage of social media influencers, the design collective understands the power of social media and the fastest way to reach consumers. Unlike many other brands in South Korea, Ader Error is a brand that is solely built on bases of creating, where only design is used to sell. There is no celebrity or influencer paid to be the face of the brand in attempts to sell a product – Ader Error has only gained  its loyal clientele due to good product.
You won't be able to find a men's or women's floor in an Ader Error store. All clothing designed is unisex and should be worn by any individual who likes it. There is no pressure to create a K-pop group-esque tennis-skirt for female customers or pants that fit the silhouette of a male – Ader Error stresses expression without the limitations of gender. Considering that South Korea is still a country that acknowledges genders norms for both men and women, the introduction of a brand that gives consumers free reign to wear what they want is nothing short of revolutionary. It has created a movement in which Young Koreans are paving their own way, expressing themselves and telling stories through style.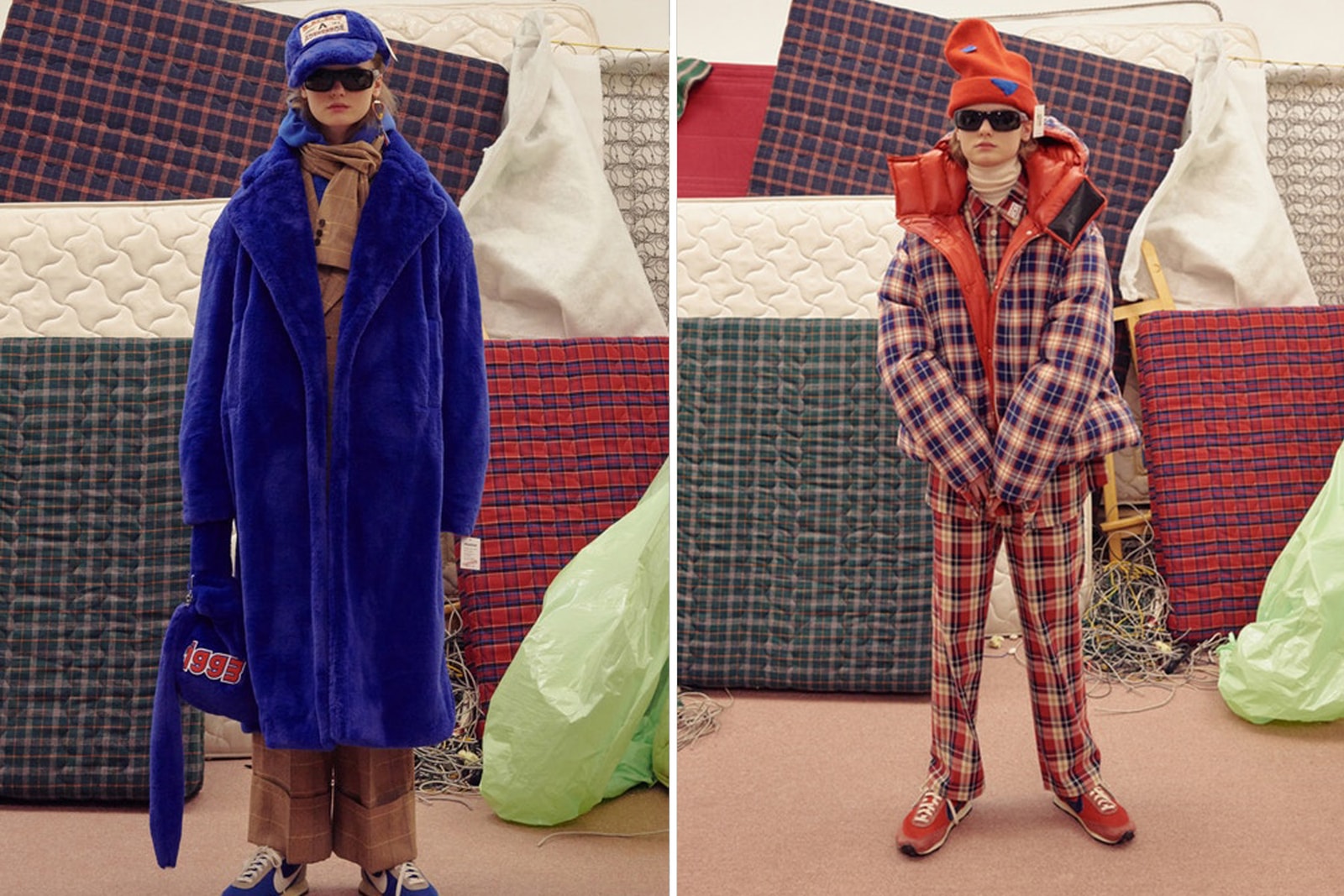 Ader Error's philosophy and success has been a catalyst for other mold-breaking Korean brands. Amongst the creatives of South Korea are the three friends who started the Seoul-based streetwear brand, thisisneverthat. The label was founded in 2010, and although forming a few years before Ader Error, the brands have managed to gain an international following alongside each other. Unlike Ader Error, thisisneverthat has two separate Instagram handles to differentiate their men's and women's collections, @Thisisneverthat and @Thisisneverthatwomen. However, the clothes featured on the women models are not much different than the ones on male models. A glimpse at the brand's lookbook shows an array of jackets, over-sized T-shirts, cargo pants, and accessories.
The youth culture driven brand took off in 2010, and in a short span of time, has built an immense following not just within South Korea – but internationally. In an interview with Fucking Young!, one of the founders, Nadan Jo spoke about the shift in the newer generation and how Seoul is now a downpour of creative expression. He said:
"My generation, that has always been exposed to the vast amount of images, now produces absolutely incredible artworks and fashion is definitely not an exception. There were times when some designers and brands have been trying to copy European or Japanese culture in their designs but now my generation has invented and cultivated the culture of our own. I believe Thisisneverthat is also a part of this wave."
The two brands prove that there is success and longevity in looking within your own culture for means of expression through different mediums. Ader Error and thisisneverthat are not the only brands to hail from South Korea, however, their existence is revolutionary. These brands open up a platform for South Korean designers that gives room for individuals to create using the elements that inspire them within their own cultures. The brands emphasize the fact that in order to gain exposure and global recognition, one does not have to imitate the philosophy of other popular international brands. These creatives have immersed themselves in the culture they were surrounded by since birth and then used that as inspiration to create unique brands that are creating something, not only in South Korea, but in the world.
Image Credit

Ader Error
Editor

Tora Northman/Hypebae