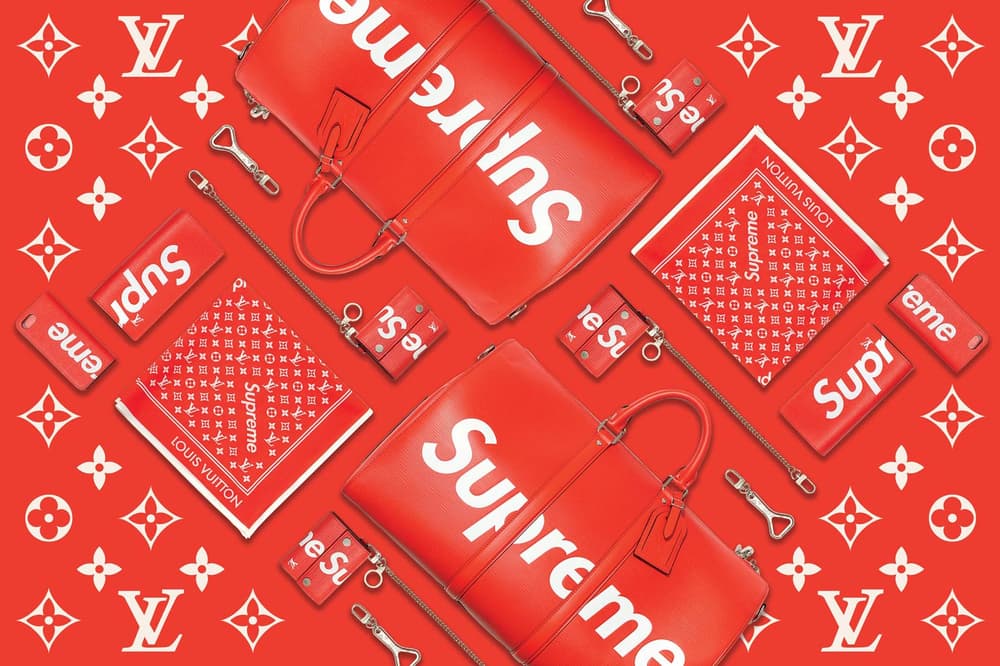 Fashion
Resell 101: Industry Experts Share The Best Ways to Sell Streetwear and Luxury Items
An insider's look at the world of second-hand wares.
Resell 101: Industry Experts Share The Best Ways to Sell Streetwear and Luxury Items
An insider's look at the world of second-hand wares.
Reselling an item can be a daunting task. With the rise of streetwear and its merging with high fashion, prices have skyrocketed resulting in shoppers missing out on desired drops. When looking into used or vintage options, first time sellers or buyers get lost in the sea of products on the Internet. Limited knowledge of the market and its best practices can end in expensive mistakes.
Women's resale site Heroine and luxury bag authority Rebag give customers an opportunity to explore the variety of high-end items, limiting risk and uplifting quality. We spoke to Heroine's community director Niki Frias and Rebag CEO Charles Gorra to get advice about first-time purchases, industry trends and how to make your dollar stretch.
Heroine
What are some product trends you've observed since Heroine has launched? What type of pieces are users putting up for sale?
Heroine currently stocks some of streetwear's most-coveted sneakers, in women's sizing. Finding these shoes in smaller sizes has been an ongoing search for myself, collectors and enthusiasts alike. However, when browsing the feed you can come across pieces like the 1985 Air Jordan 1s, an array of Visvim pieces and the latest YEEZY drops. The culture around streetwear is expanding and becoming an inclusive space for everyone to find their grails. It's exciting to see our community use Heroine to make these pieces accessible for everyone.
Can you give us an example of some of the best-selling items?
There's a pretty wide variety of items that sell quickly on Heroine. Brands like ALYX, vintage Prada, Issey Miyake and Acne Studios do quite well on the site. As a seller myself, I like to think about what was popular the last few seasons, what's hot on social media and integrate my personal taste to the pieces I want to sell. COMME des GARÇONS' paper totes, ALYX's rollercoaster belts and Chanel sneakers have been pretty sought after, but it all depends on the demand. We encourage users to list what they previously loved in their wardrobes, you may just start the next big trend.
In a market where bots are preventing shoppers from purchasing the products they want, how has this affected shopper behavior?
In HYPEBEAST culture, it's important to understand the idea of "rare" and what makes the specific product more valuable than another. Although bots are more prevalent during releases, our platform allows users to send and accept offers on hyped, limited drops. Even if an item is priced above market value, this gives them an opportunity to get a fair price on pieces that might've gotten stuck in your cart on drop day.
If a user has vintage items, say from Chanel or Gucci, how should they go about pricing the item? Is there a pricing rubric to follow?
Vintage items can sometimes be tricky to price, however, there are a few things that can help determine the price of your piece. For me personally, I like to factor in desirability — whether or not that piece is trending at the moment — as well as the item's condition. Of course, there are certain items that will always have a strong market value —
Louis Vuitton
,
Fendi
 Zucca print and coveted pieces like
Phoebe
-era
Céline
and Chanel Sport.
What advice do you have for first-time luxury item buyers?
Start with research. We have a pretty extensive selection of brand-focused content on The Editorial that we share as a way to inform our buyers about the items for sale on our site. Let yourself gravitate towards the items that best suit you, and when you find them, don't be afraid to chat with the buyer about the item's history or even make a reasonable offer — try not to lowball. Have your measurements on hand and, most importantly, pick items that feel at home in your wardrobe. Trust me — there have been plenty of times where I've purchased items based solely on the hype, and I can say from experience that comfort is much more important than trend.
What are some of the key differences you've noted between items listed on Grailed versus Heroine? Aside from it being mostly womenswear, is there something specific ladies are searching for usually?
Despite the fact that Heroine is for women's clothing, there are actually a lot of similarities between both marketplaces. Streetwear has become a huge part of many women's wardrobes, so there is plenty of overlap with brands like Bianca Chandôn, BAPE and even Supreme. In that sense, Heroine and Grailed are pretty symbiotic yet unique in their own ways. It's really cool to see womenswear enthusiasts celebrating brands on Heroine such as Céline & Margiela in the same way
Do you have three tips for women who want to get the best ROI (return on investment) for a piece they would like to list?
It's all in the details, when you put effort into your listings it really pays off. Definitely think about the images you use, showcase your pieces in the best light (literally), and write catching descriptions about why your item is special. Don't be afraid of showing your personality as well. I'm always searching for fashion inspiration, so by simply uploading your fit pic and showing how you'd style it, it can help others visualize it in their wardrobe too. Lastly, talk to your buyers, I love to chop it up in the messages. Be open to offers and always circle back to see how they like their new piece.
Rebag
Why did you start Rebag?
The opportunity that we saw in Rebag is that there's a lot of unused assets out there and a lot of waste. We buy a lot of wonderful products that get stuck in closets. Besides all the other marketplace and consignment spaces, we've observed that 90-percent of the owners are not engaged in any secondary behavior. That means they're not selling the goods beyond the first cycle. I've also noticed that a lot of these places make the selling action too complex. The services are frustrating and time-consuming.
For us it's about the experience and protecting authenticity. 90-percent of our sellers are people that have never sold anything online. We find that our customers are not really interested in the back-and-forth of the process but more the outcome.
What are the most important things for a seller to know when putting an item up for sale?
The first question that always comes up is about trust. Before people can make a purchase there's a long consideration time. People need to know the description and condition of these items which is why we created a photo station that produces HD photos allowing people to zoom in. The important thing is to be transparent and also the condition must match the price.
Vintage items seem to be trending. How is the pricing determined for items originally sold in the '80s and '90s?
There is definitely a vintage revival. Even if the bag is 10 or 20 years old there is some original data regarding the bag. Some of these items have had a big price increase since originally selling. It's likely that if you invested in these items some time ago you could recover a good amount for it today.
For first-time luxury buyers would you recommend someone to buy straight from a brand or search Rebag?
We think buying a resold item is the best entry point to the luxury market. It's important to know about what you can find online versus what's being marketed by brands. All the latest collections make their way onto the resell market within a few months. We've noticed the customers who purchase items on Rebag are more aspirational. One factor that is involved here is value. You'll be live with this bag for a few years. Once you get the full purchasing power you can buy something firsthand if that's your choice.
What are some of the most popular items selling on Rebag?
The top brands change often but right now its Hermés and Chanel. Gucci has been on the rise particularly its Marmont line. Popular collaborations include GucciGhost x Gucci and Supreme x Louis Vuitton.
Share this article