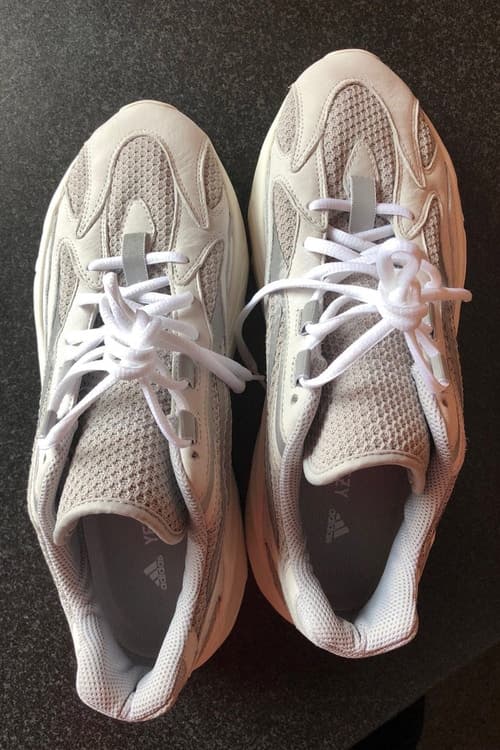 Kanye West Shares a First Look at the New YEEZY 700 V2
Looking like a 700 and 500 hybrid.
Having apologized to Tony Spackman on Twitter over stolen Nike designs by an ex-employee, Kanye West returns right back to tweet a sneak peek at the new YEEZY 700 V2. It's all in a day's work.
The 700 V2 is closer in appearance to the YEEZY 500 "Blush" with beige-suede and mesh panels topped by white laces. The toe cap is also tapered – another trait shared by the 500. The top-down view gives little indication to its sole shape so that could may well indicate where the similarity to the previous 700 is.
Take a look above and stay tuned to hear more. For more on YEEZY, check out the Season 7 video previews.
Share this article