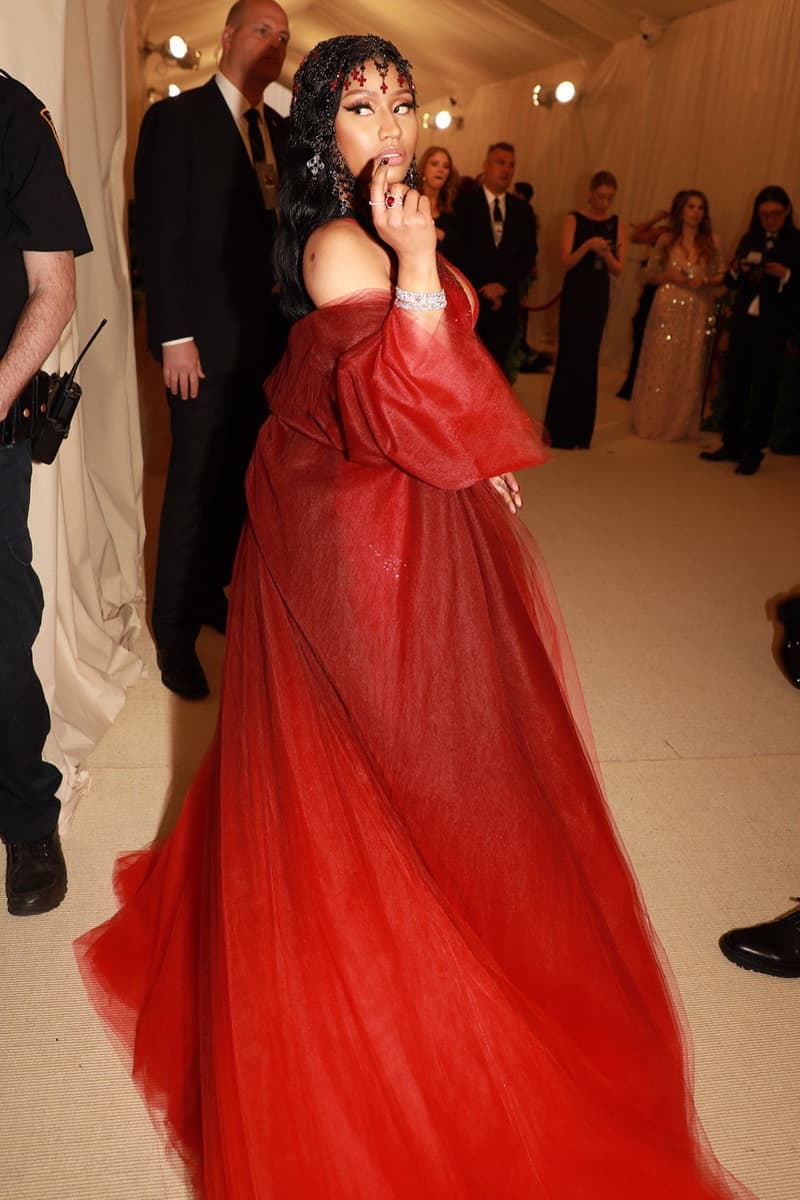 UPDATE: Nicki Minaj Just Delayed the Drop of Her New Album
Titled 'Queen.'
Nicki Minaj has dropped two singles during the past few weeks, "Barbie Tingz" and the catchy "Chun-Li," and now the rapper has just revealed that she's got an album on the way. Minaj walked the red carpet at the Met Gala, and announced that her upcoming album Queen is dropping on June 15. "It's a big night for me because I just let the world know that my album is coming June 15 and it's called Queen, and I can't wait," she said, all while sporting a bright red Oscar de la Renta gown.
UPDATE: Despite sharing an intitial June 15 release, Nicki Minaj has now revealed on Twitter that her new album will be dropping on August 10 instead. It remains to see what we can expect from Queen, but the album is set to include Minaj's latest hits "Chun-Li" and "Barbie Tingz."
Stay tuned for the album set to drop next month, and while you wait, take a look at Nicki's latest music videos here. Peep the announcement below.
8|10|18 #Queen

— Chun-Li (@NICKIMINAJ) May 24, 2018
@NICKIMINAJ JUST ANNOUNCED THAT HER ALBUM COMES OUT JUNE 15 AND IT'S CALLED "QUEEN"!!??
OMG I'M DYING!!???? pic.twitter.com/9VNbC8s5eQ

— Bruno Rodrigues (@bruno_nmb) May 8, 2018
---
Share this article