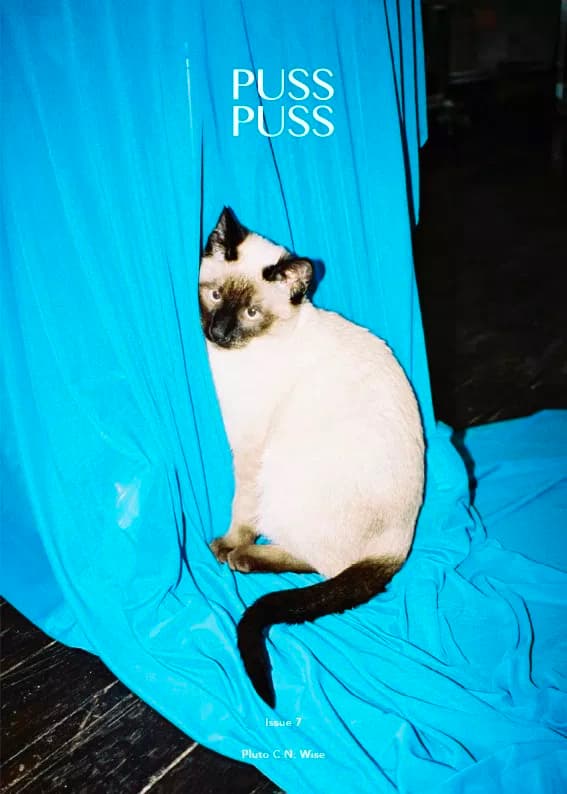 1 of 4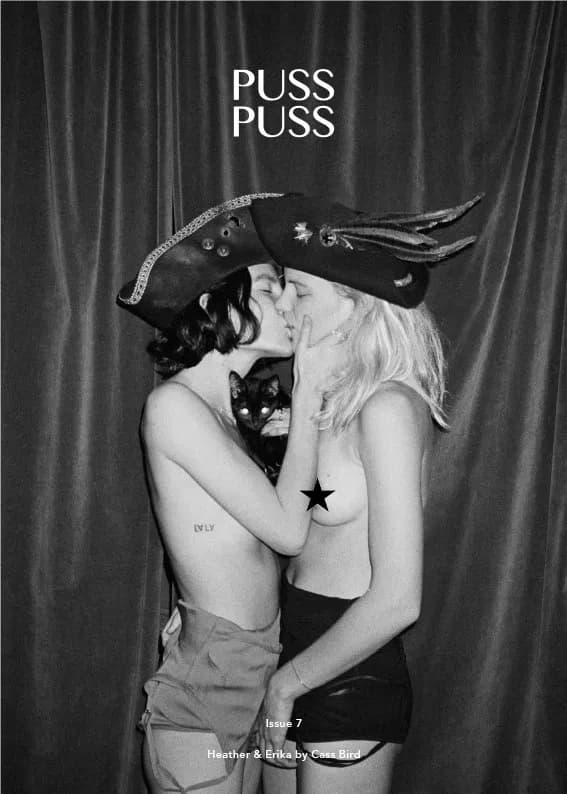 2 of 4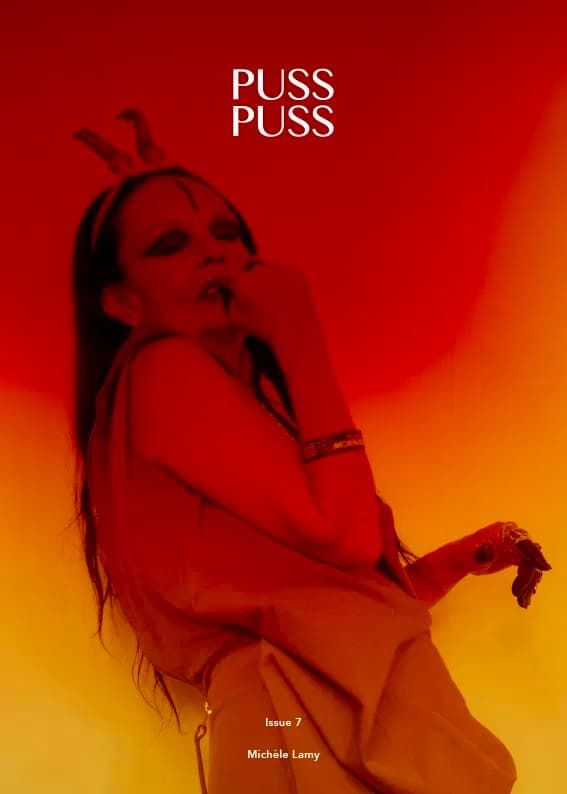 3 of 4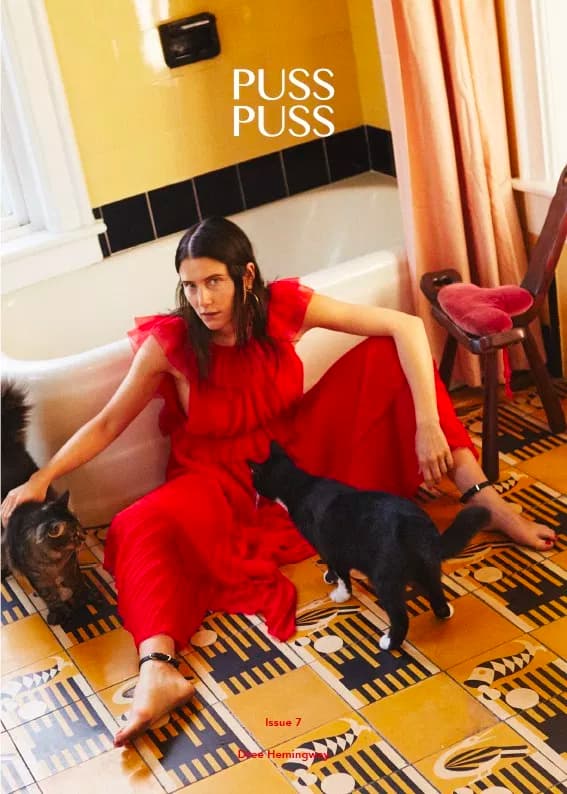 4 of 4
Fashion
Meet 'PUSS PUSS,' the Purrfect Fashion Magazine Made for Cat Lovers
We chatted with editor-in-chief Maria Joudina-Robinson about the latest issue of her magazine.
Meet 'PUSS PUSS,' the Purrfect Fashion Magazine Made for Cat Lovers
We chatted with editor-in-chief Maria Joudina-Robinson about the latest issue of her magazine.
Sometimes, all it takes is a random thought to create something truly amazing. Case in point: PUSS PUSS magazine. Combining two of her biggest passions, namely style and cats, editor-in-chief Maria Joudina-Robinson birthed the idea of the publication back in 2014, and has since worked with various creatives to produce pages of uniquely beautiful content both online and for the biannual zine. Previous issues of PUSS PUSS featured names like former Vogue creative director Grace Coddington, Chloë Sevigny, Yoon, Tyler, the Creator and their feline friends, and the recently-released Issue 7 sees equally fascinating people on its covers.
From the iconic Michéle Lamy to model and actress Dree Hemingway, the new issue delves deep into the stories of each cover star. We caught up with Maria to talk about what readers can expect from Issue 7. Read on to learn more and head over to PUSS PUSS' web store to order a copy.
How did the concept of PUSS PUSS come about in the first place?
It was an idea that just popped up! When I shared it with my friends, many of whom happen to be working in fashion, everyone loved it and wanted to contribute so it became reality thanks to them.
How has the publication evolved since its inception four years ago?
I think the concept is more loose now, originally it was about interesting people who either like cats or have one — we had Ai Weiwei as our first cover story who happens to have 30 or so cats living at his compound in Beijing — and now it's pretty much anyone we love and want to see in the mag. A cat connection is always a bonus.
What can you tell us about the latest issue of the magazine?
The latest issue is our biggest yet and has four amazing covers: Heather Kemesky and Erika Linder photographed with their kitten Pirate by Cass Bird, Chloe Wise and her kitten Pluto, Michèle Lamy as well as Dree Hemingway who we photographed at her great-grandfather's house-turned-museum in Key West which is still home to the descendants of Ernest Hemingway's polydactyl cat Snowball. As well as tons of amazing fashion and articles like a surreal shoot inspired by artist Leonor Fini by Quentin Jones, singer Moses Sumney and much more.
Of all the cats featured in PUSS PUSS, whose pet would you say was the most fun to work with?
I wasn't always present on set but Chloe Wise's cat Pluto seems like a lot of fun.
What's your favorite memory with your own cats?
My mom's cat can do commands like a dog — he can give paw, sit and lie down which it pretty entertaining. He's got a bit lazy now though and the treat needs to be something very special for him to perform.
Share this article