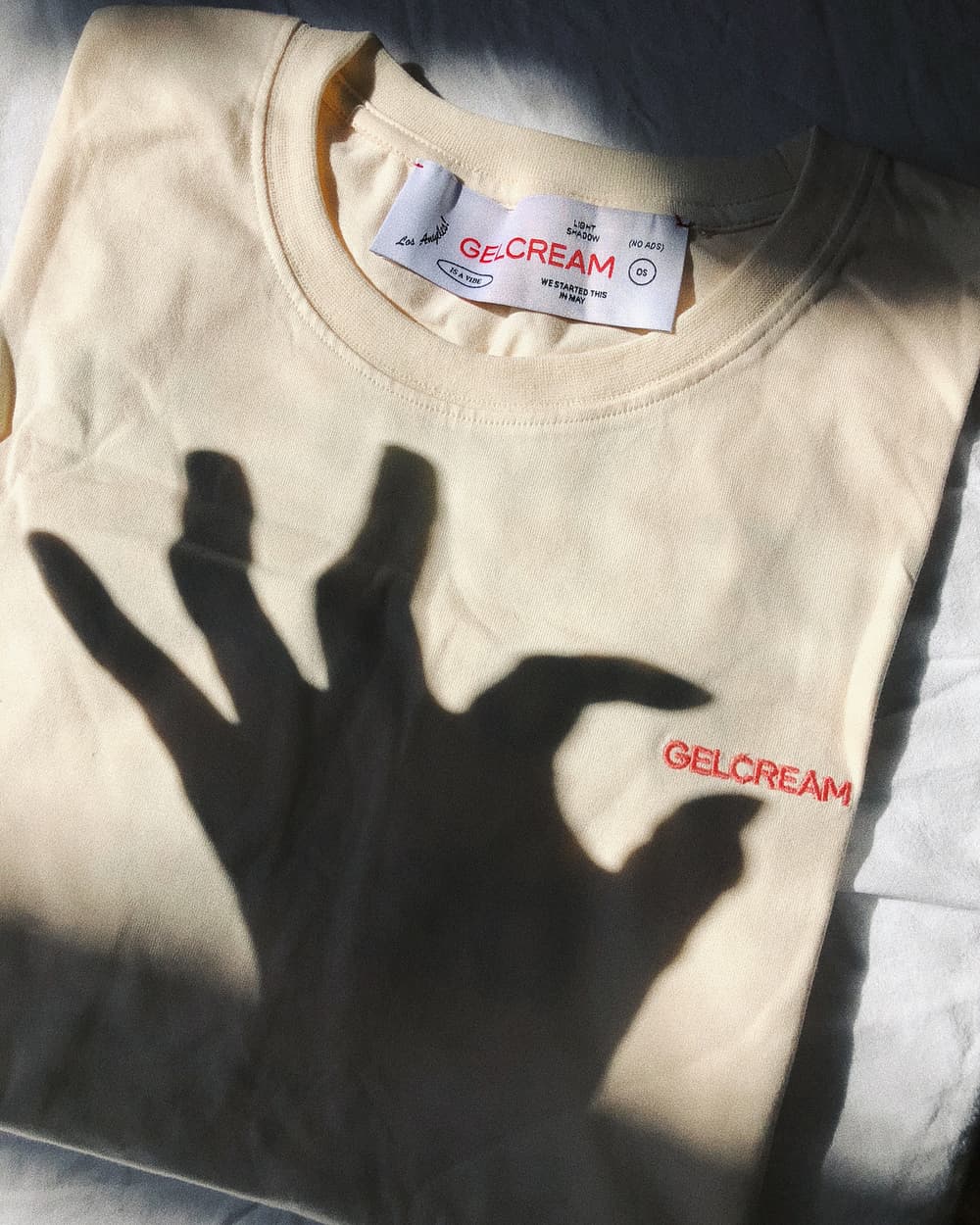 1 of 3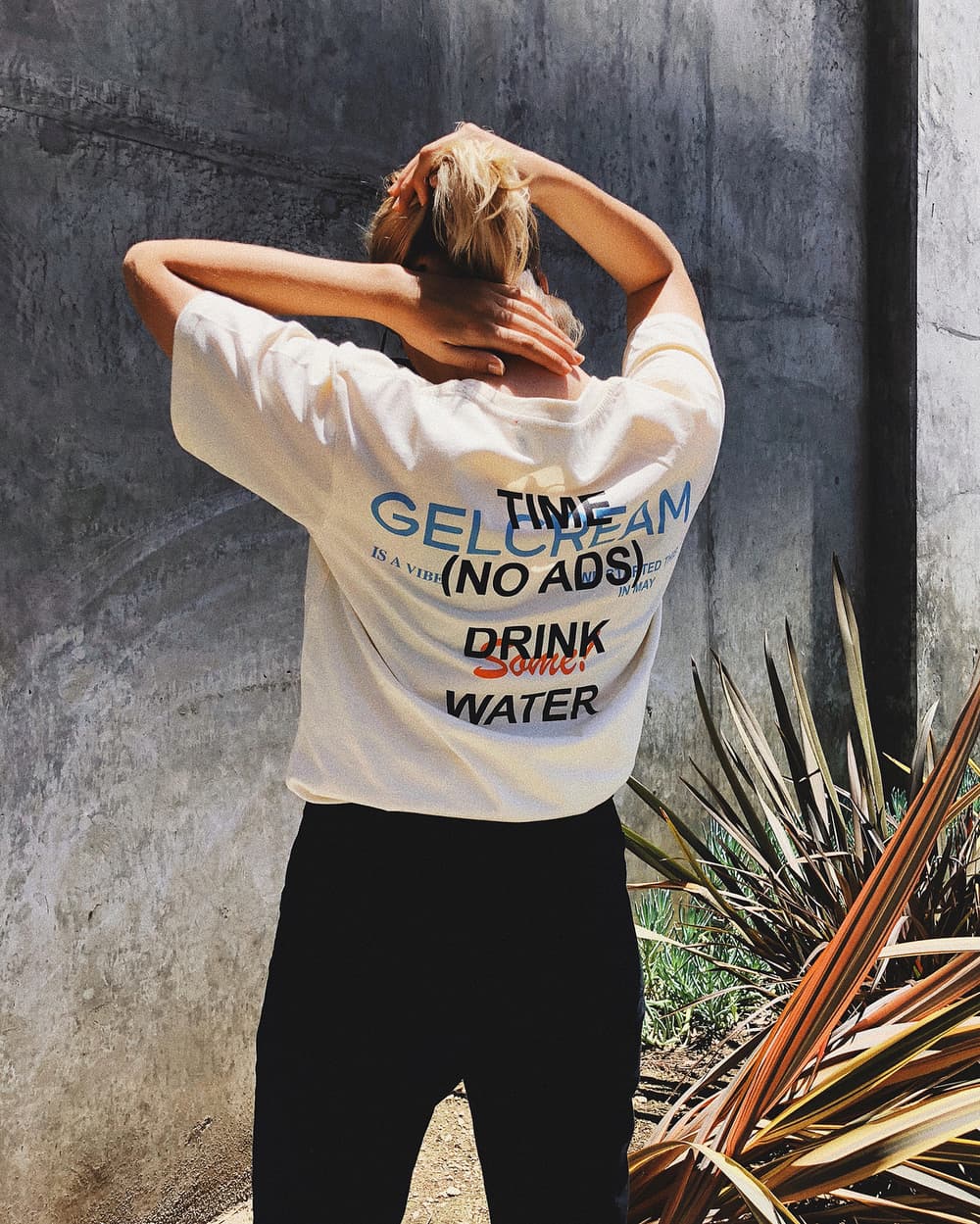 2 of 3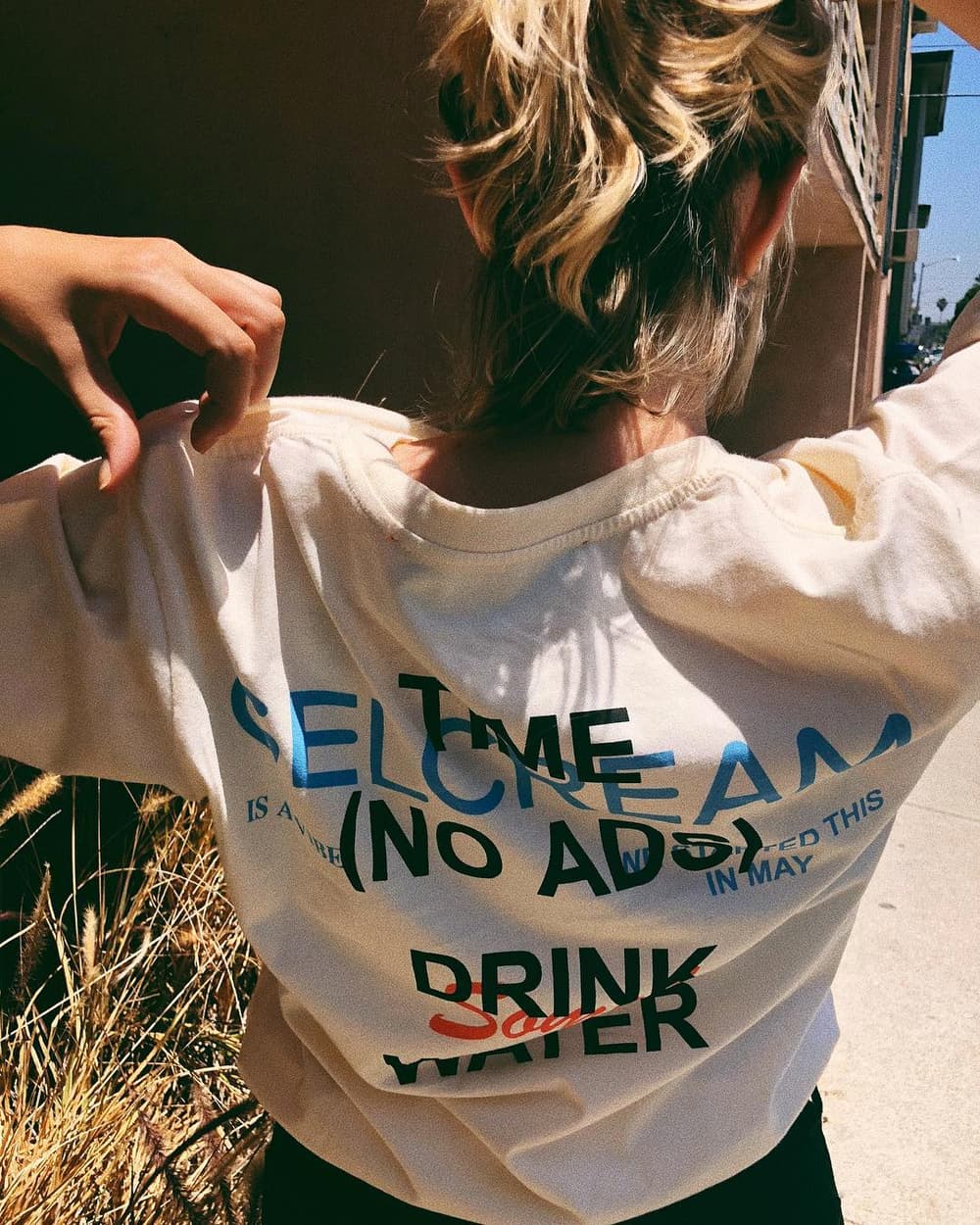 3 of 3
Your Favorite Beauty Account Gelcream Just Dropped Merch
It's a vibe.
For all the beauty addicts out there, you've undoubtedly seen Gelcream's famous hands floating through Instagram, delicately balancing must-have makeup and skincare essentials between her perfectly manicured fingers. The account is run by Yana Sheptovetskaya – a fashion editor in real life – who has become known for her strict no ad policy, only sharing authentic and candid reviews from her own experiences trying out an eclectic range of products. From luxe $74 USD skin tints from Chantecaille, to drugstore favorites such as hydrogen peroxide from Walgreens, Yana is somehow able to make every product look irresistibly chic.
Adding to the cult of Gelcream, the beauty blogger has now dropped a single merch item that has been dubbed the "Good Times T-shirt." As a celebration of the account's two-year anniversary (as well as summer, of course), the shirt is rendered in an unsurprising cream colorway. On the front, the words "GELCREAM" are embroidered on the left chest area in coral pink. On the back, a text-heavy graphic is emblazoned in black, red and blue. Aligned with Gelcream's ethos, a slew of buzz words aligned with her brand are used in the motif: "No ads," "Drink Water" and "Gelcream is a vibe" to name a few.
The Gelcream tee is only available in an extra-large size but do not fret, it is designed as a one-size-fits-all cut. Each shirt is custom made and is constructed out of 100-percent cotton. The merch ships free within the US, with international delivery options also available. Cop yours now for $59 USD at gelcream.com.
For more beauty news, don't miss this $18 USD fix for weak, brittle nails.
Share this article