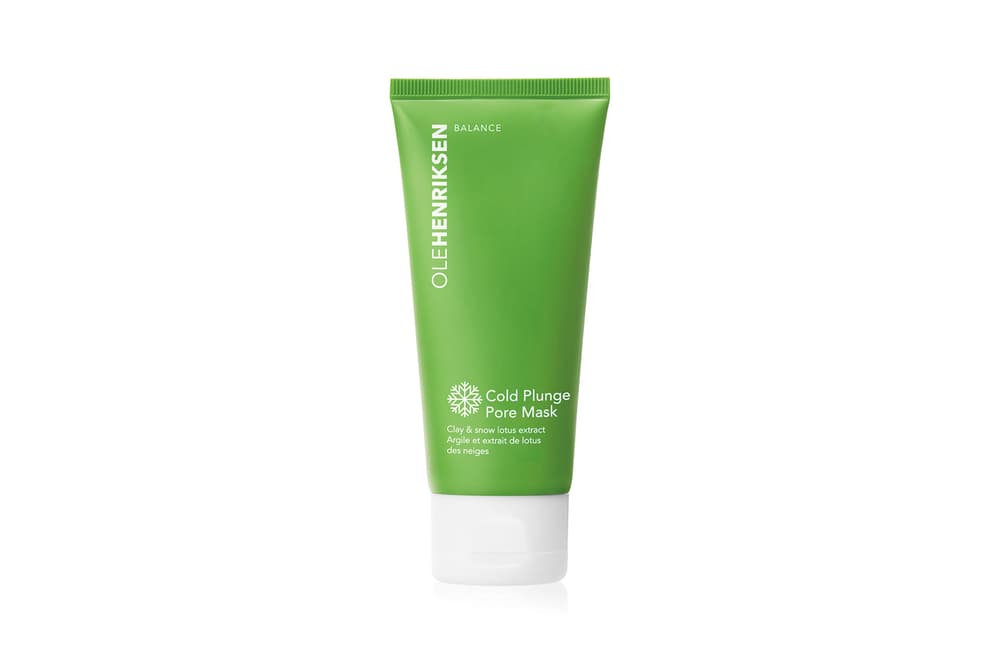 This $36 USD Cold Clay Mask Gave Me "Glossy" Skin
(It was a compliment.)
This review is contingent upon knowing I'm a skeptic. With skincare, it's hard to know where to draw line between placebo and actual short-term improvement.
For that same reason, I don't like to experiment when I have products that work. Call it stubbornness, but once the brain pushes the "like" button, it is both a blessing and curse that I'm sold and stuck. But brand loyalty in skincare convinced me I couldn't ignore the reviews about Ole Henriksen.
One year ago, I reviewed Skin Food's Black Sugar Mask, and one year later, I was still stuck there, so when I received Ole Henriksen's Cold Plunge Pore Mask, curiosity willed me to give it a try. The mask was inspired by Scandinavia's sauna cycle, that starts with a hot sauna, and ends in a plunge into a nearby lake to cool down.
Ingredients read well too – there was clay to help minimize pores, snow lotus and alpine willowherb to help nourish and condition skin, Green Fusion Complex™ – green tea, eucalyptus, algae and Irish moss extracts – to help absorb excess oil, and lactic acid (AHA) and salicylic acid (BHA) to loosen dead skin cells that clog your pores.
I applied an even layer onto clean skin and in the 15 minutes that proceeded, noticed a cooling reaction that was more than welcome in summer. The mask was also easy to remove and I wasn't surprised to notice no change in the skin staring me back in the mirror. It wasn't until the next night, when I was out, and someone said I looked "glossy" that I started to believe what I had heard about the mask. To make sure, I asked back, "Do you mean oily-glossy?" to which he replied, "No, more like glowy-glossy." Granted, the phrasing could have used work but the sentiment was one I understood.
It took 24 hours to enact but I got the minimized pores and reduced oil that I was promised. The result was the same the next two times I used the mask.
You can pick up a sample at Ole Henriksen's web store, priced at $36 USD.