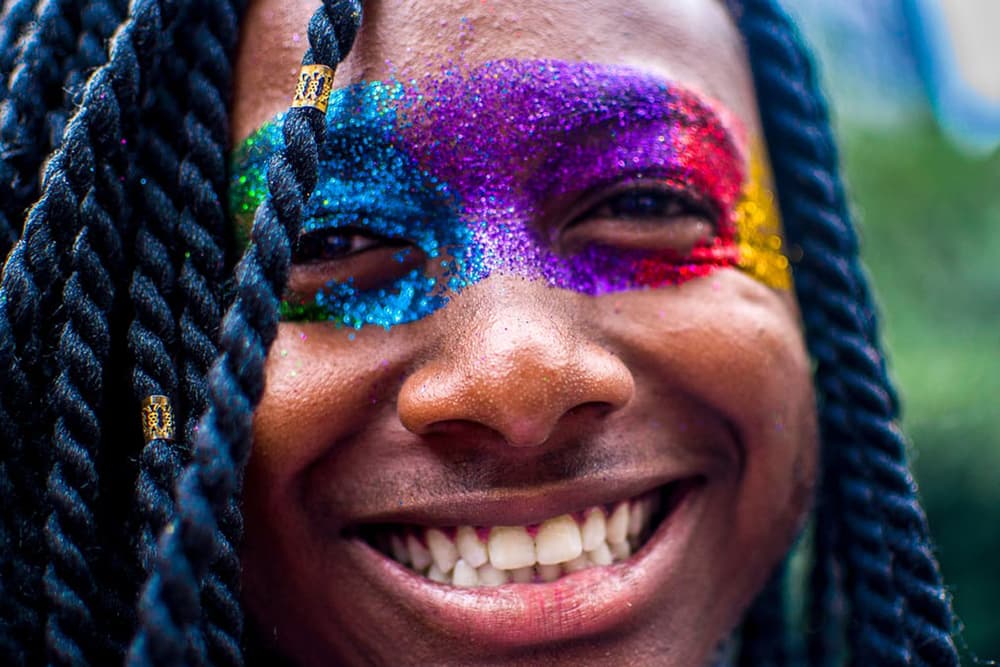 Culture
All the Best Pride Month Events Around the World from London to NYC
Spotlighting SweetHeat Miami and São Paolo's Pride Parade and more.
All the Best Pride Month Events Around the World from London to NYC
Spotlighting SweetHeat Miami and São Paolo's Pride Parade and more.
Pride Month is marked by an array of significant events across the globe. Many people travel abroad and within the United States to places like New York City to revel in Pride parades and pre-planned festivities. When you think of Pride, you may think of the lavish floats at parades and private events, but to be completely transparent, the month and yearlong celebration is more than what meets the eye. The significance of the major and minor gatherings point to a safe space for the many individuals who make up the LGBTQ+ community.
Earlier this month, Brazil hosted its annual Pride parade which according to CBS attracted hundreds of thousands of individuals of the LGBTQ+ community. The São Paulo gathering followed the theme: "Power for the LGBT — Our Vote, Our Voice" as the country's national elections will take place this year in October.
Back in May, SweetHeat Miami hosted its yearly celebration in the city's historic South Beach area. The array of events created by entrepreneur DJ Dimples is known by many as the largest multicultural, women-centric gathering in the world. The Miami New Times shared that this year for its 10 year anniversary a crowd of 55,000 individuals participated in the 16 festivities which took place over a six-day period.
This year, New York City's Pride March will feature a special float designed by Alexander Wang. Earlier this week, we shared a look at the designer's collaborative capsule created with Trojan Condoms, dubbed "Protect Your Wang." Along the route which starts from the West Village at 16th Street and 7th Ave, Wang and his friends will be handing out goodies from the collab.
Below, we've tallied up the top Pride events happening through the end of June and later this year in the U.S. and abroad. Take a look and share in the comments what your favorite events of Pride Month are.
2018 Pride Events
Sydney Pride Festival
Sydney, Australia
June 8 – July 1
Bait NYC
New York City
June 21 – June 24
Shanghai Pride Theatre & Film Festival
Shanghai, China
June 21 – July 8
Cosplay & Pride
New York City
June 22
Milan Pride
Milan, Italy
June 22 – 7/1
Pride Toronto
Toronto, Canada
June 22 – June 24
Thessaloniki Pride
Thessaloniki, Greece
June 20 -June 23
Pride Barcelona
Barcelona, Spain
June 23 – June 30
Pride Serbia
Belgrade, Serbia
June 23
San Francisco Pride
San Francisco, California
June 23 – June 24
New York City Pride March
New York City
June 24
Metro Manila Pride
Manila, Phillipines
June 24
Oslo Pride
Oslo, Norway
June 27 – July 1
Marche des Fiertés
Paris, France
June 30
LA Black Pride
Los Angeles, California
July 1
Cologne Gay Pride
Cologne, Germany
July 6 – July 8
Budapest Pride
Budapest, Hungary
July 7
Pride London
London, United Kingdom
July 7
Seoul Queer Parade
Seoul, Korea
July 14
Pink Dot
Hong Lim Park, Singapore
July 21
Amsterdam Pride
Amsterdam, Netherlands
July 28 – August 5
Montréal Pride Festival
Quebec, Canada
August 9 – August 19
Taiwan LGBTQ Pride
Taiwan, China
October 27
Photographer

Nelson Antoine/Ap
---
Share this article