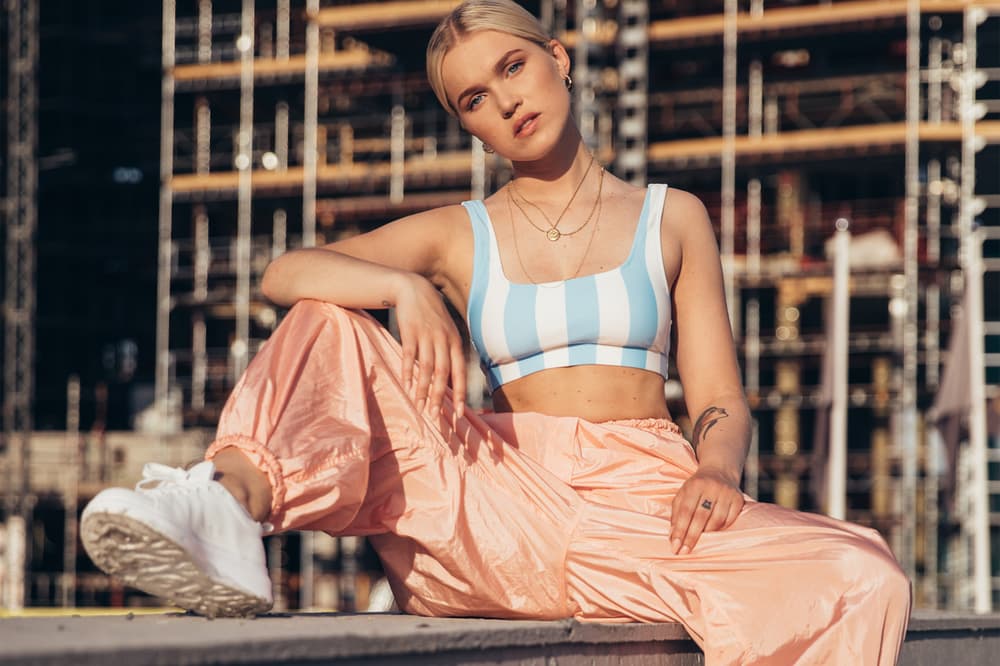 Music
Here Are Eight Female Artists Who Are Reshaping the Scandinavian Music Scene
Your summer playlist never looked better.
Here Are Eight Female Artists Who Are Reshaping the Scandinavian Music Scene
Your summer playlist never looked better.
Scandinavia is known for many things –  beautiful inhabitants, a higher quality of life, innovative design and of course, that coveted, minimal sense of style. Whilst the region has undoubtedly provided us with some unforgettable musical gems (hello, ABBA!), it's transcended the juxtaposing constraints of '80s pop and black metal that it's come to be most known for in decades past.
Trailblazers like Robyn, Lykke Li, Tove Lo, Zara Larsson and MØ have paved the way for women in music in recent years and brought the burgeoning Scandinavian scene some much-deserved global acclaim and attention. With that in mind, we wanted to shine the spotlight on some emerging female artists from the nordic regions who're breaking boundaries and transforming the industry as we know it. Read on – you may just find your new favorite artist while you're here.
Amanda Winberg, or as she's more commonly known, AMWIN, is already pretty recognized in her home country of Sweden, having come second in Swedish Idol in 2015. Since then, she's managed to shake the franchise's manufactured image and break out with a sound and style that's entirely her own. Her debut single, "Uber," is the perfect millennial ode to hookups and our favored mode of transport and features AMWIN's soft, raw vocals layered over gentle electronic beats. Her follow-up, "Living Mistake" is just as fresh, with her honest and self-deprecating lyrics ensuring this is an instant-add to our summer playlist.
Don't let her bubblegum-sweet looks fool you, Emma Jensen means serious business. We first met this self-taught producer and musician in her native Oslo last summer and since then, she's gone on to release two new tracks, "Make You Mine" and more recently, "Rush." The latest single perfectly captures Jensen's ethereal delivery over a euphoric beat, with the relatable lyrics referencing missing the adrenaline rush that comes with meeting a new love. Keep your eyes – and ears – on this emerging star, she's destined for big things.
Like AMWIN, Styrke was a runner-up on Swedish Idol, a few years prior and she's no stranger to stardom – recently she's toured with megastars like Lorde and Katy Perry. Her eight-track album (which is her third album to date) released last month and the title track "Sway," is the quintessential embodiment of Styrke's unique blend of 21st century electropop. The cool, contemporary production is matched perfectly by catchy hooks that ensure we'll have this entire 26-minute album on repeat all summer.
We first saw Sigrid command the stage with ease at last years ØYA Festival in her home country of Norway, and to say she blew us away would be an understatement. The singer-songwriter who's been hailed as the next big thing in pop captured the airwaves with her summer bop, "Don't Kill My Vibe," last year and she went on to win the prestigious BBC Sound of 2018 award earlier this year. Known for her empowering lyrics and sparky delivery, the fresh-faced 21-year-old has been dominating the airwaves worldwide and even performed at Coachella this year, making it to Rolling Stone's "15 Artists to Watch" for this year's festival. A debut album may be in the pipeline this year, so stay tuned.
Unmissable with her neon highlighter-hued hair, The mononymous ALMA is a force to be reckoned with. Her distinctive blend of spunky pop draws inspiration from a smorgasbord of genres, ensuring her fan-base is just as diverse. Her breakout hit, "Chasing Highs" has garnered over 82 million Spotify streams to date and subsequent releases look set to follow this success, despite the fact that this Finnish pop star has yet to drop an album. The MTV EMA award-winner has also collaborated with the likes of her self-proclaimed mentor, Charli XCX and French Montana, both of whom are fans of ALMA's no holds barred approach to her music. Oh, and her wardrobe is just as stellar as her tunes – check out her vintage-style tees, matrix shades and collection of leather jackets.
Comprised of Henriette Motzfeldt and Catharina Stoltenber, Norwegian duo Smerz take on a real hands-on approach when it comes to their art. Handling everything from songwriting, programming and production to directing their own music videos, this twosome are fully in control of their destiny. They have a striking, space-age vibe – no doubt in part due to the fact they've perfected a genre-bending, offbeat sound that melds together hazy techno and moody R&B melodies. Their 2018 EP, Have Fun, was pretty much made for those low-key, late-night hangs – check it out for yourself.
You may recongize Anna of the North from this GOLF Le FLEUR* editorial by Naked but that isn't the first time the Norwegian electro-pop artist has been affiliated with Tyler, The Creator. In fact, her vocals feature on two tracks – "Boredom" and"'911 / Mr. Lonely" – from the the 2017 album, Flower Boy. Famed for her icy style of indie-pop, Anna's glistening, emotive voice teamed with the minimal wave synth-pop production makes for a sound that can only be described as dreamy. Her debut album, Sway, which dropped last year is well worth a listen.
Imam's sound is distinctly different to that of every single musician on this feature. For one, the artist raps in her native Swedish and favours hip hop instead of dreamy electro. Tacking hard-hitting topics like racism, sexual identities and sexism, Imam isn't one to shy away from often controversial subjects when it comes to her music and personal opinions. Instead, she translates these real-life issues into infectious, politically-charged tracks that are just as catchy whether you can understand Swedish or not.
Share this article