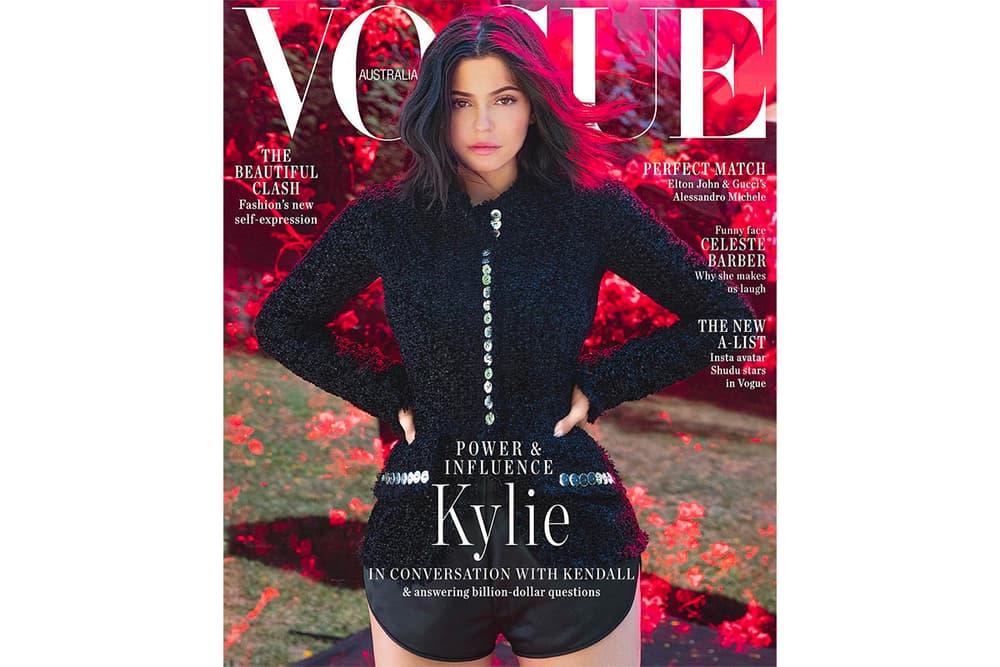 Fashion
Kylie Jenner Is Giving Away Free Lip Kits With Every Copy of Her 'Vogue' Australia Cover
The September issue star is interviewed by her sister, Kendall.
Kylie Jenner Is Giving Away Free Lip Kits With Every Copy of Her 'Vogue' Australia Cover
The September issue star is interviewed by her sister, Kendall.
Kylie Jenner has just landed her very own September issue cover for Vogue Australia. Styled by Virgil Abloh's Louis Vuitton show consultant and stylist Christine Centenera, Kylie's cover story is accompanied by an intimate interview conducted by none other than her older sister, Kendall Jenner.
In addition to touching on her life before and after giving birth to her and Travis Scott's first child, Stormi, the beauty mogul and highest-paid celebrity on Instagram also discusses her success story with Kylie Cosmetics and what she hopes to achieve with her brand in the future: "My goal with Kylie Cosmetics is to eventually be worldwide and have stores."
The 21-year-old, who recently created headlines for fronting Forbes' cover as an almost-billionaire, goes on to talk about what she thinks money cannot buy:
"I bought myself my dream car, the LaFerrari, and the excitement and the happiness lasted not that long. I have my dream house and the car I want, and I just realised early that those aren't the things that make me happy. It's a different kind of happiness. I just feel like some people get lost, and strive their whole life for materialistic things and then you realise that it's not everything. I want to appreciate and be comfortable in the place that I am, and just find happiness in my friends and my family."
To read the full conversation between the siblings, head to Vogue Australia's website. The Kylie-covered issue is slated to hit newsstands on August 24, and with every purchase, you'll be able to get a Kylie Cosmetics lip kit for free (valued at $29 USD).
Share this article