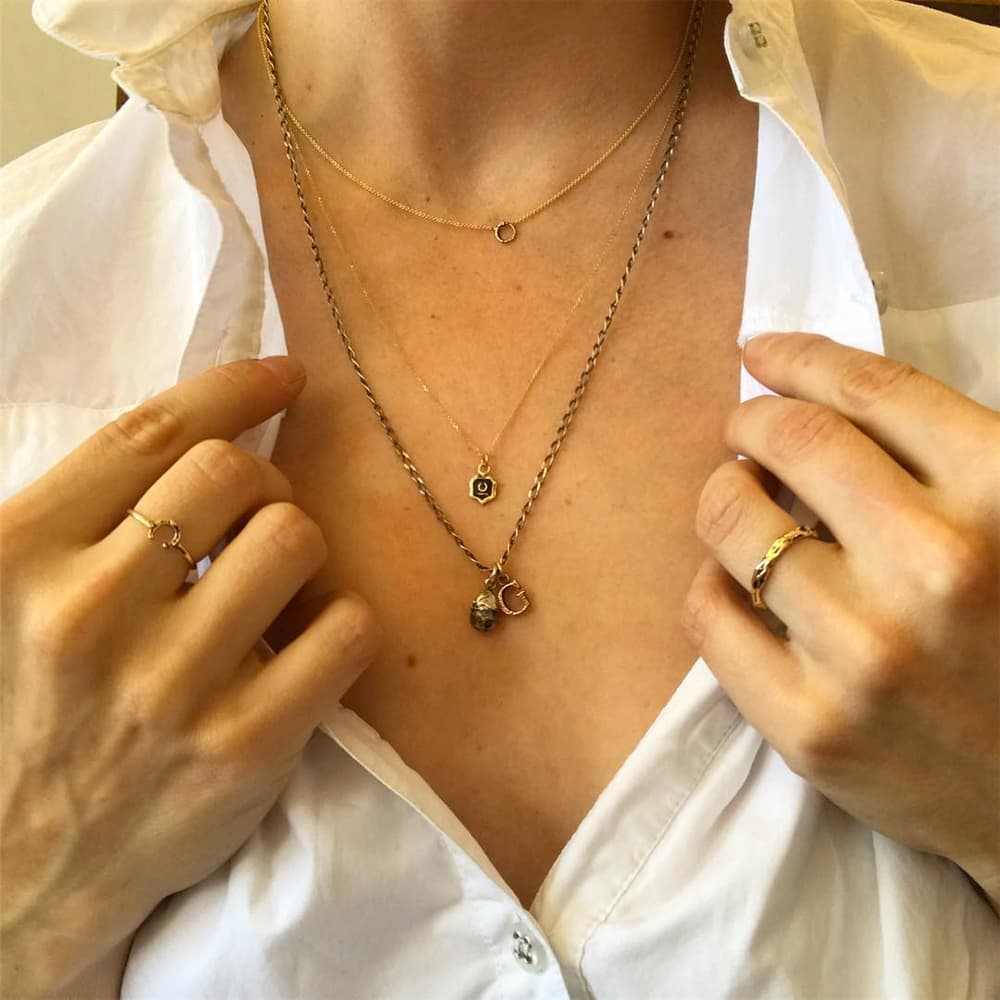 Fashion
Pyrrha's Talisman Jewelry Is Made for Every Zodiac Sign
Find out why this editor will never replace this necklace.
Pyrrha's Talisman Jewelry Is Made for Every Zodiac Sign
Find out why this editor will never replace this necklace.
When it comes to jewelry, I'm an absolute sucker for symbolism. Whether it be the rings that I wear everyday, or the necklace that I put on every morning, each accessory carries significant meaning and is a daily reminder of something special to me (it's okay you can say it – I know it's corny). Perhaps one of my favorite pieces of jewelry is a necklace from Pyrrha – a design studio from my hometown of Vancouver. Started by designers Danielle Wilmore and Wade Papin in 1995, the brand has since become known for its beautiful, antique-inspired talismans. Using authentic wax seals and imagery from the Victoria Era, each unique talisman carries symbolic meaning derived from heraldry. From sharing a totem with your best friend or lover, or perhaps just treating yourself to a luxurious zodiac amulet, each signature piece is a personal way to elevate your jewelry game. Read on to find out why Pyrrha's talisman necklace is this week's "Editor's Pick."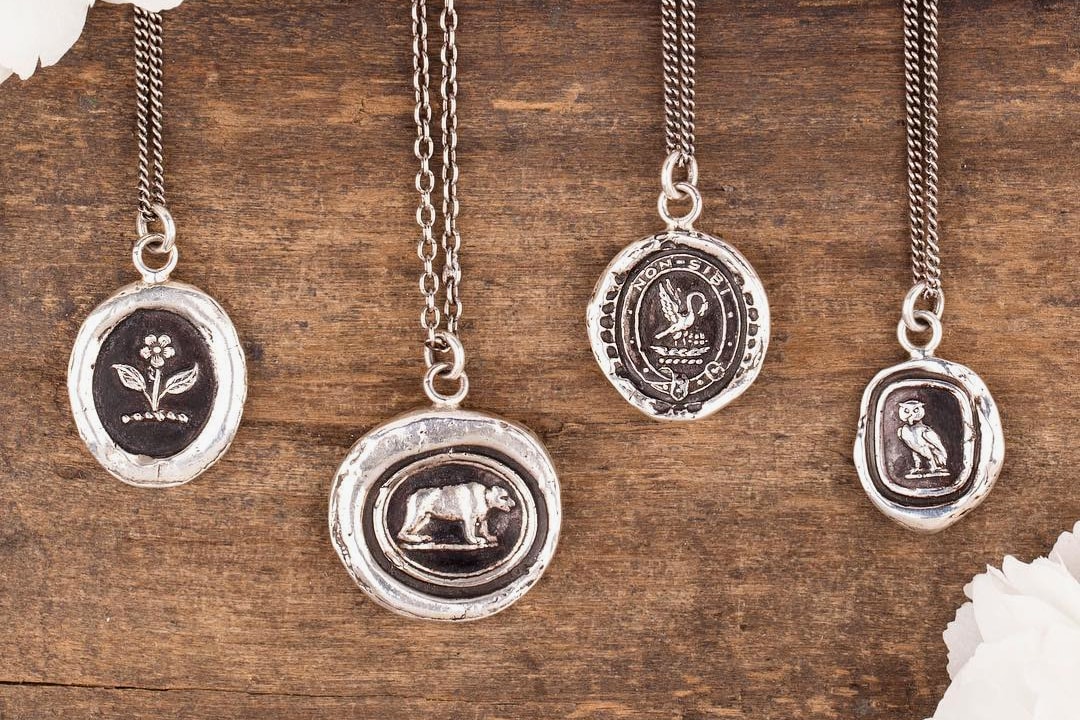 WHAT IS IT: Pyrrha Talisman Jewelry
WHY IT'S WORTH THE HYPE: Each piece of jewelry from Pyrrha is handcrafted using reclaimed silver, bronze or 14K gold with conflict-free stones. For those who are mindful of sustainability and responsible fashion, Pyrrha's expansive selection of jewelry is an exceptional option. Since every talisman is made by hand, the same design also varies slightly from piece to piece. For me personally, I love the idea that comes with knowing that the jewelry I'm wearing is one-of-a-kind and has been created especially for me.
As for aesthetics, for those who are looking for designs that will withstand the test of time, it really does not get more timeless than this. As mentioned earlier, Victorian Era designs play a key role in each piece's aesthetic, so the art history geek in me definitely gets a kick out of knowing that the artwork on my talisman speaks a universal language of sorts. As the brand itself explains, Pyrrha jewelry is meant to be not only a beautiful accessory, but an heirloom.
WHERE YOU CAN FIND IT: You can shop Pyrrha's collections of necklaces (including these zodiac talismans), rings, bracelets, earrings and more at pyrrha.com, as well as at select stockists such as Blue Ruby.
Share this article