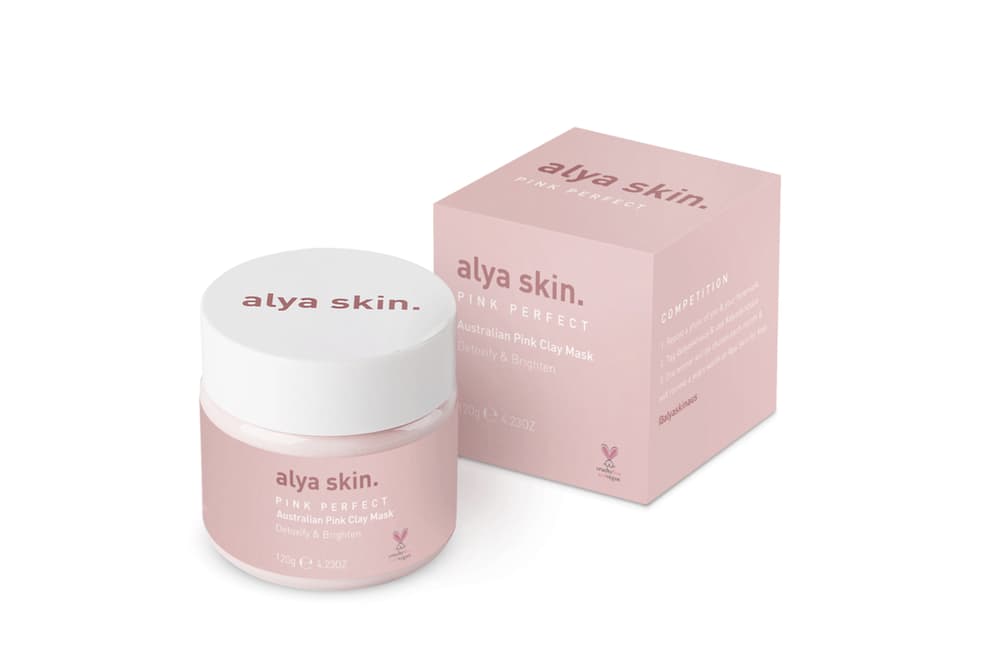 I Finally Tried Alya Skin's Instagram-Famous Pink Clay Mask
Here are my thoughts.
When it comes to face masks, I'm a huge fan. Soaking my face in the best products has become an integral part of my Sunday routine, and I frequently use brands like GLAMGLOW and Generation Clay to treat my skin. When I first heard about Australian label Alya Skin's Instagram-famous mask, of course I was more than intrigued.
Being all vegan and cruelty-free, the brand sold out their first 5,000 units within days. Judging from their 74k following on Instagram, it is safe to say that the mask has gained a loyal following. Claiming to be "strenghtening, detoxifying and cleansing," the product is made with Kaolin clay, which helps remove toxins and pollutants from your skin, as well as even your pigmentation. The website also states that the mask is good for those with sensitive skin, which is something I always look for in my masks.
Not only did I fall for the product because of its millennial pink hue, the mask also noticeably cleared my skin. After using it for the recommended time and wiping it off with a hot towel, my face came out with a brightening glow and felt clean and fresh – and didn't leave me with any redness.
Retailing at approximately $39 USD, the mask is available over at Alya Skin's website. If you're looking for a mask that is worth the price, this is it. I know that I will definitely be adding the Pink Clay Mask to my weekly routine.
Share this article