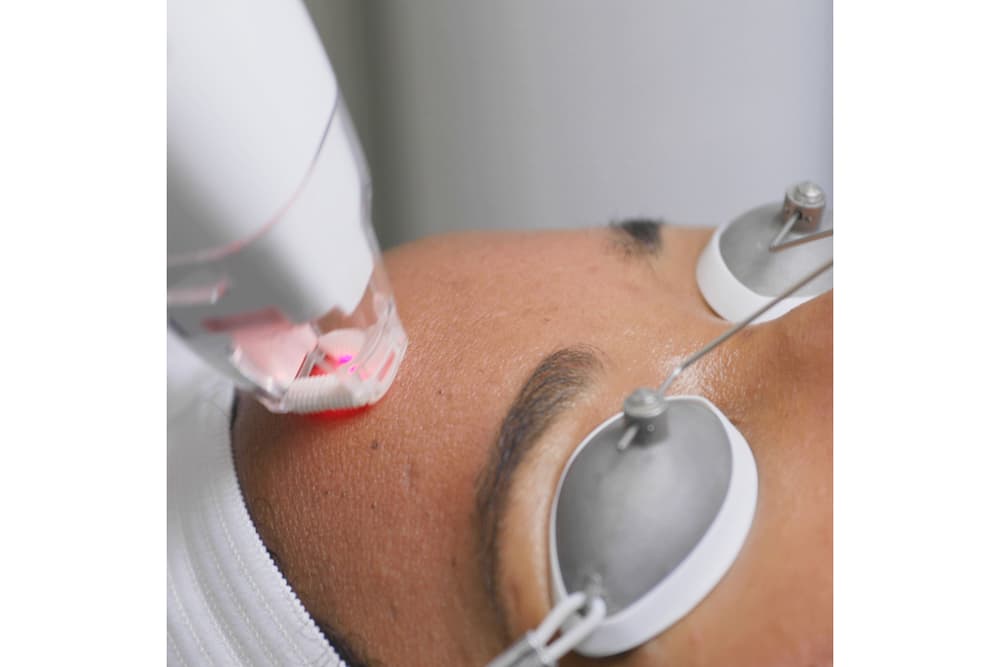 Beauty
I Haven't Broken Out in a Month Thanks to This 15-Minute Laser Facial 
Skincare skeptics gather 'round, I have a story to tell.
I Haven't Broken Out in a Month Thanks to This 15-Minute Laser Facial 
Skincare skeptics gather 'round, I have a story to tell.
When it comes to skincare there isn't much that surprises me these days. I've applied charcoal, honey and rice to my face all in hopes of achieving smooth skin without acne. Turns out, things don't have to be all that difficult. Skin Laundry offers a 15-minute Laser & Light facial that took my tired summer skin to the next level.
The Laser & Light facial uses two different laser technologies to rejuvenate the skin without the need of water or any other topical ingredients. YAG and Intense Pulse Light (IPL) lasers stimulate collagen production and also target hyperpigmentation. After my consultation, it was decided I would be treated with just the YAG laser because the IPL can interfere with existing melanin in the skin. On a makeup-free face, the laser was passed creating a warm, prickly sensation that is less painful and more ticklish.
After the treatment, I found that I looked the same for the most part, so I figured even if it didn't work at least my skin was clean. In the days following my Laser & Light session, let's say I wasn't on my best behavior. Following a tequila-fueled weekend in the Hamptons, several summer birthday parties and another monthly run-in with my uterus, my body was begging for a break. Though I was tired and depleted of nutrients, my skin looked the exact opposite. Not only was it blemish-free, it was also smooth and soft to the touch. All of my skincare products absorbed instantly and I found their effects were amplified over the next few weeks. September 1 made it a month since I've had a single breakout. My skin has been calm like a still lake and to be honest I'm still in disbelief.
I put the facial to the real test at my mother's birthday dinner enduring a full skin evaluation by my three older sisters. They've all since scheduled their own facials after seeing the results firsthand. The proof is in the pores (or lack thereof). I later returned for the brand's new Ultra Fractional facial which is a higher-strength version of the Laser & Light option. Following the YAG, this treatment incorporates a resurfacing laser that creates microscopic channels in the skin. Essentially your skin is cleansed and then delicately damaged in order to boost your body's repair response and encourage cell turnover. I took advantage of this fact and spent the days after the UF facial using products with antioxidants and Vitamin C to improve tone and lighten scars. After almost six weeks, well into the pre-fall season I've decided that I am a laser lifer. Between the results, price and convenience of the service, it's really a no-brainer for women who are on the go.
Those who wish to test out the Skin Laundry Laser & Light facial ($75 USD) can do so for free on their first visit. I suggest getting the Ultra Fractional facial ($250 USD) a few days before a special event for optimal results.
Share this article