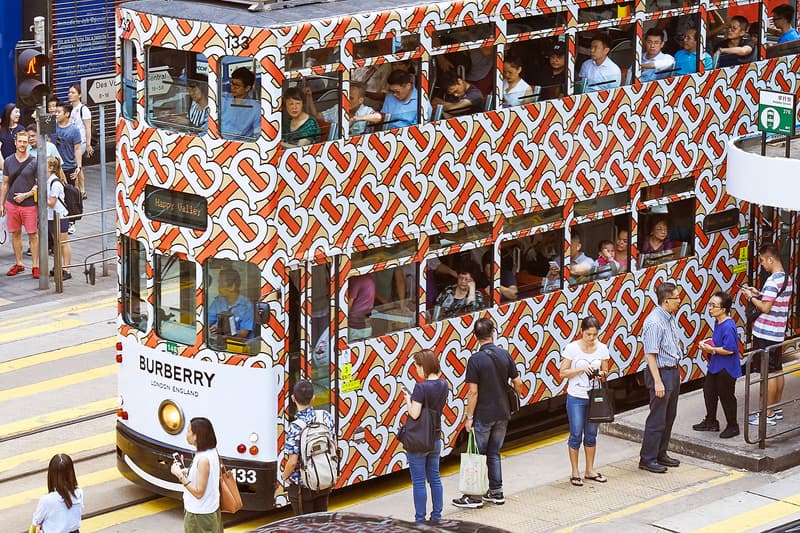 Fashion
Large-scale Burberry Monogram Takeovers Are Taking Place All over the World Right Now
Here are all of the sightings from New York, Seoul, Hong Kong and more.
Large-scale Burberry Monogram Takeovers Are Taking Place All over the World Right Now
Here are all of the sightings from New York, Seoul, Hong Kong and more.
Earlier this summer at the start of August, Burberry unveiled an all-new logo and monogram – revamp courtesy of the brand's new chief creative officer, Riccardo Tisci. As an homage to the brand's founder Thomas Burberry, the new monogram highlights an interlocking TB pattern in a striking palette of bright orange, white and beige. Following its initial debut, the fashion house now shows off its new branding in a very big way. Starting last week, Burberry took to Instagram to unveil a series of large-scale takeovers featuring its new monogram splashed across various buildings and public installations.
Among these takeovers is a beach-wide refurbishment on New York's Sunset Beach, which includes all of the beach chairs and umbrellas replaced with vibrant logo-covered iterations. The resulting tableau is stunning. Other notable makeovers include a towering update to the label's geometric flagship store in Seoul, South Korea; a massive Thomas Burberry Bear on the Xintiandi Taiping Lake in Shanghai, China; a facelift to the entire facade of a stories-tall storefront in SoHo, New York; and a truly head-turning redesign for Hong Kong's iconic tram car.
Take a closer look at all of the takeovers in the posts below from Burberry's Instagram feed. To read more about the designers's Burberry Renaissance, don't forget to check out our exploration of what to expect from Riccardo Tisci's first Burberry collection.
---
Share this article