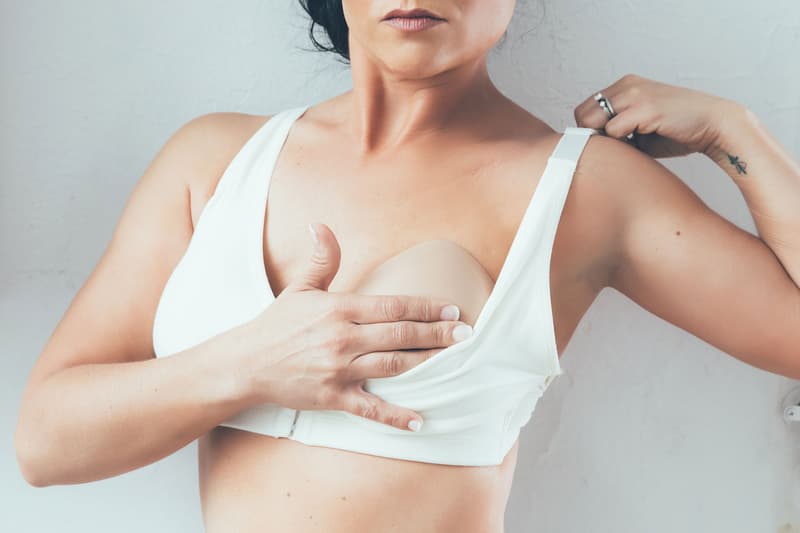 Culture
Breast Cancer Awareness Month: AnaOno Intimates Founder Shares Tips on Diagnosis
The brand made its breakthrough with an NYFW show featuring breast cancer patients and survivors.
Breast Cancer Awareness Month: AnaOno Intimates Founder Shares Tips on Diagnosis
The brand made its breakthrough with an NYFW show featuring breast cancer patients and survivors.
While October is the month numerous companies and brands come out with collections supporting the cause with pink ribbons, breast cancer certainly is not an easy issue to tackle. To better understand the disease, we sat down with AnaOno Intimates founder Dana Donofree, a breast cancer survivor, on her views on breast cancer and beauty.
For those who are unfamiliar, AnaOno Intimates is a lingerie brand founded by Donofree after she was diagnosed at the age of 27. Through her experience fighting through breast cancer, Donofree focused on bras designed specifically for those affected by the disease, as well as other breast surgeries, with products ranging from bras for reconstructed breasts to pocketed bras. Making its breakthrough with a New York Fashion Week runway in 2017 featuring breast cancer survivors and patients on stage, AnaOno has seen significant progress in spreading awareness and providing customers with unfiltered, helpful information.
Read on for our talk with Dana Donofree, whose goal is to allow everyone to feel sexy and comfortable in their underwear. While you're here, learn about the ways to detect and reduce the risk of breast cancer.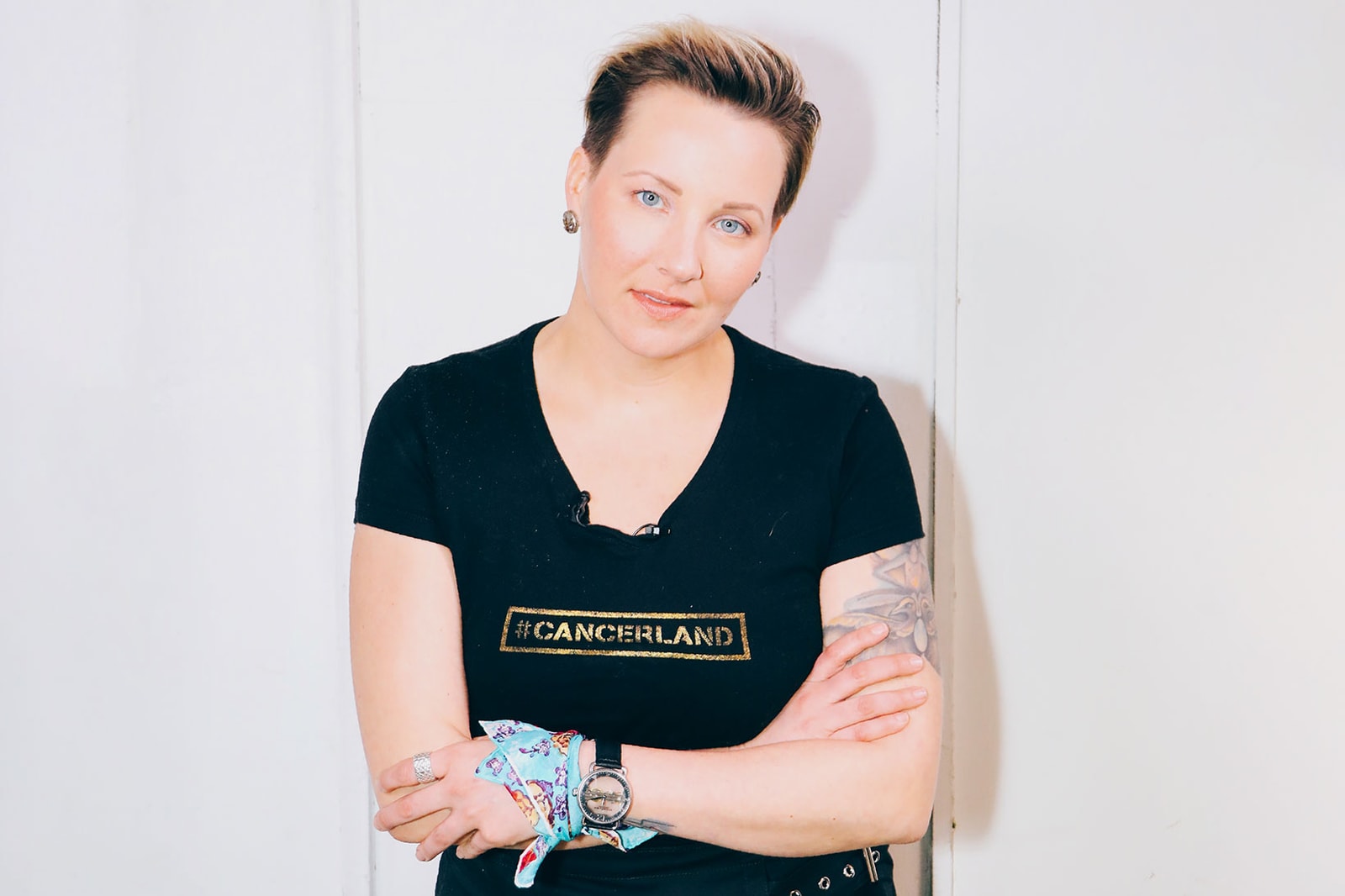 Before your diagnosis and launching AnaOno Intimates, what were you doing?
I was living my life in my 20s, newly engaged to be married, working in the fashion industry and growing my career designing for high fashion labels. I was feeling untouchable — then cancer happened. I had no reason to see breast cancer in my future or even to think about it as a possibility. There was no strong family history of cancer and no awareness that young women could get breast cancer, so my diagnosis was a complete shock.
What gave you the motivation to start AnaOno Intimates? Who inspired you?
After receiving my diagnosis a day before my 28th birthday, I quickly realized that just about everything in my life was going to change. What I didn't expect was that my underwear drawer would be included in that long list of things that would no longer feel "normal." I tried everything, literally everything, from visiting specialized department stores to mastectomy boutiques. Every single visit left me in tears. I never found a bra that made me feel beautiful or even comfortable, much less something that simply made me feel like "me." So I launched AnaOno and decided to solve the problem myself.
I figured I must try to be different somehow because it seemed like I was dealing with something no one else was facing, or there would have been a solution already. At first, I thought I was only dressing myself in new bras. I found out quickly that many others were facing the exact same fit and comfort challenges I was trying to solve.
What was the biggest challenge for you in your journey to starting AnaOno Intimates?
Initially, my biggest challenge was educating the general public. I got questions and comments like, "Why does a woman with breast cancer need a different bra?" "If you don't have to wear a bra, why would you?" and "Why does it matter? Just deal with it!"
I was shocked, and sometimes appalled, by these responses. What I learned was that breast cancer was horribly misunderstood and that all we really hear about are pink ribbons. We do not hear about or see what this disease actually does to someone's body. The realization that women were removing their breasts, sometimes reconstructing them to mimic a natural breast's shape, but other than the shape, be nothing at all like a natural breast was not a part of the typical "awareness" campaign.
I started to educate people about what the effects of breast reconstruction really were and why women were altering their bodies in order to save their lives. Most importantly, I began to spread the word about why feeling good, beautiful, empowered, and — dare I say? — sexy, was an important piece of healing from such a body-altering diagnosis.
If you could choose just one memorable moment from your time at AnaOno, what would it be and why?
There are so many amazing memories and so many more to come, but I do have to say that when Today wrote, "Lingerie line brings sexy back for breast cancer survivors," I knew that what I was doing was going to start changing the conversation! It hadn't been easy — I had been trying to tell the story for years and I got lucky that I met an editor that "got it." I told her about one of the stores that started to carry AnaOno early on, and that the store owner told me how thankful they were that I had created the line because it meant they would "never have to send another woman home in tears because she had been diagnosed with breast cancer."
I learned that if you or someone very close to you had been impacted by breast cancer, you most likely "got it" but if not, there was just too much misunderstood information. That is why a lot of people were confused about what I was doing.
What are some tips regarding lingerie you would like to give to women, whether or not they've been diagnosed?
I love saying that we are boob-inclusive. Because really, no one should sacrifice comfort if they don't have to. Let's get real: what woman is actually really comfortable in her bra? I remember feeling like I struck gold when I found a cute bra that fit me and that I could wear all day — and that was before cancer! So knowing that you can get a soft, supportive bra, one that celebrates your body, no matter what shape it is in, is something we could all embrace.
I needed a different bra because I had breast reconstruction. I needed something that didn't have underwire or molded cups, or cheap material. I needed something that was breathable, wasn't itchy and didn't have seams that caused discomfort. So I designed some! It is about celebrating your body no matter what it is, so if you have two boobs, one boob, no boobs or new boobs, you deserve comfort and beauty!
What's a common misconception on breast cancer you'd like to address?
Breast cancer is complex. It is not one disease. Each diagnosis can lead to different treatments, surgeries and outcomes. There is no cure. Many of us benefit from treatments that give us full and long lives, but there are very limited treatments for those living with Stage IV Metastatic breast cancer. That form of breast cancer is the least funded, and although there have been advancements in therapies, patients are dying at the same rates they have been for over 20 years.
It is important to know where your money goes when donating to non-profits, especially during the month of October. Just because there is a pink ribbon on products lining stores' promotion shelves, it does not mean that a single penny is going to any organization or center that is funding a "cure" for breast cancer.
The consumer has to do their own research to find out where their money ends up, and that is hard. I wish we had regulations in place so that marketing a "cure for breast cancer" when not funding research would be illegal. It misleads consumers into thinking their dollars are supporting research that could lead to a cure. Until we find more researchers and well-educated donors, we are fighting the same battle year after year, which is that we are funding awareness over life-saving treatments and therapies.
How do you think fighting breast cancer has changed your perspective on beauty?
I felt like every piece of what I thought was beautiful (about myself) was stripped away during my treatment. I lost my hair, I lost my eyebrows, I gained weight, I lost weight, my breasts were removed. I felt like a beat-up Barbie doll, abandoned and mistreated by my younger self. I faced a moment of redefining my own beauty. I did this with mixed emotions and overwhelming feelings about who I really was, and how I felt about myself, deep down.
I tried new clothing (at least what I could find that fit my new body), I tried different haircuts and styles to see what made me feel good about myself again. It wasn't until I had my makeup done for a photoshoot and the makeup artist drew back on the eyebrows that were missing, did I Iook back into the mirror and see ME. I cried at that moment because I hadn't realized until then that not having eyebrows was what was making it hard to look at the person in the mirror. I realized that this was not vanity or ego, that in fact, these are things that can empower you to feel like yourself again.
What are some words of advice you have for those diagnosed?
I often go back to the advice an older woman gave me when I was diagnosed. She told me that this was my time. That I would have to make hard decisions about who and what would be in my life, and that those decisions would not always be easy. It would be hard for me and for the people I had to deliver the news to. People react to cancer in different ways. It is scary! You may discover that some of your strongest relationships become the weakest and vice versa. But this time is all about you.
You are fighting for your life, facing the toughest moments you have faced or may ever face. Staying as strong and positive as possible while you drag through muddy waters is part of the process. Remember that there is a light, and though it may not always be bright and can have its dimmer days, you have to find that north star and use it as your compass, because you can fight this, you can face this, you can get through it!
---
Share this article