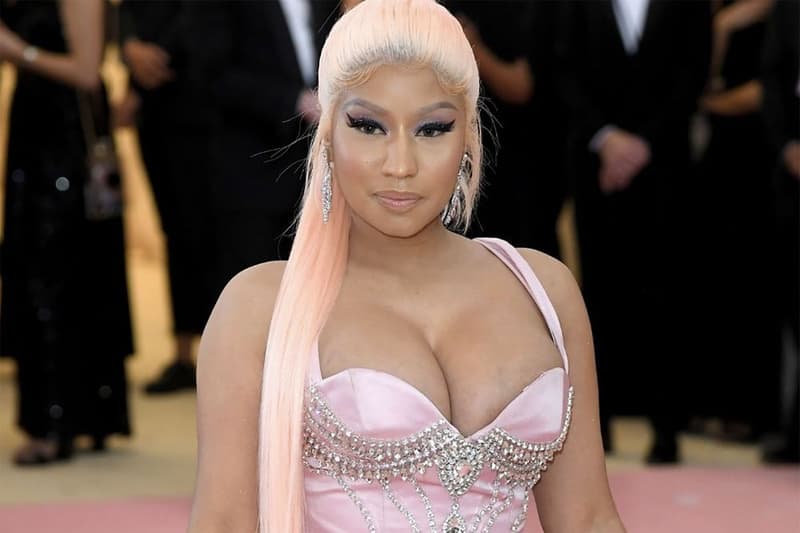 Music
Nicki Minaj Has Apparently Just Gotten Married
But she won't be retiring from music anytime soon.
Nicki Minaj Has Apparently Just Gotten Married
But she won't be retiring from music anytime soon.
Nicki Minaj and her fiancé Kenneth Petty are apparently married. On Monday, the "Super Bass" rapper took to her official Instagram account to share a video showing matching couple hats embroidered with the words "Bride" and "Groom," as well as mugs emblazoned with "Mrs." and "Mr."
The clip is captioned "Onika Tanya Maraj-Petty 10•21•19," seemingly indicating Nicki's new legal name, and the date her and her partner tied the knot.
Back in September, the artist revealed on her show Queen Radio that she would be marrying Petty soon. At the time, Nicki shared with her fans on Twitter that she has "decided to retire" and to start a family, sparking rumors that she might be walking away from the music industry.
The tweet has since been removed. And in a new interview with The Shade Room, Nicki finally clarifies what she meant to convey:
"When I posted that retirement tweet, I knew that I still had music that I already had recorded that was still going to come out. So the retirement was kind of talking about my album, meaning like, 'Do I want to go back and record my fifth album?' … "Where do I stand with it now? I didn't know my fans would act like that with the tweet. It hurt my feelings because I feel like the way I did it was maybe insensitive to my fans. But I didn't think people were going to take it — I didn't know it was going to be that big of a deal, so that's why I deleted it."
In the same interview, Nicki also touches on her marriage to Petty, saying she's unsure whether she would want to throw a huge wedding celebration:
"You know when you're a little girl and you want this big beautiful wedding, and I used to think I was one of those girls, I always wanted the fairytale. But then the things that used to matter to you don't matter as much."
Listen to clips from the interview below.
---
Share this article