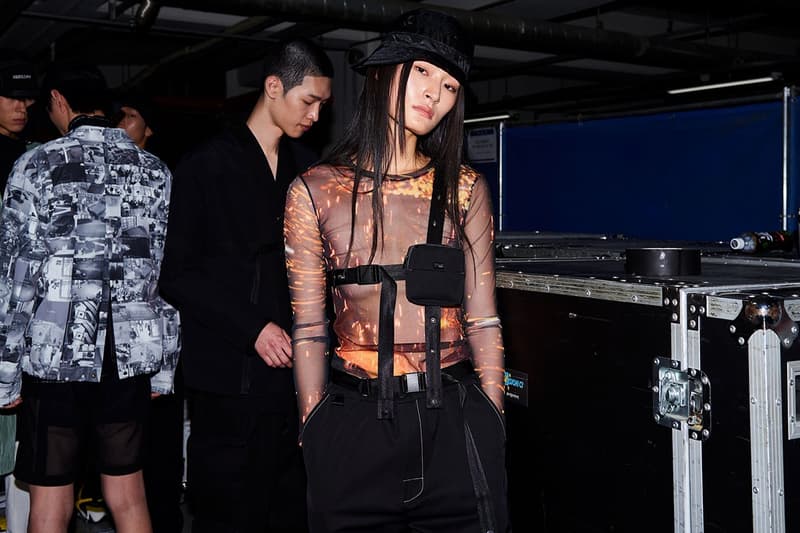 Fashion
These Are the Best Shows You Missed at Seoul Fashion Week SS20
From SFW veterans like KYE to London-based designer Ashley Williams.
These Are the Best Shows You Missed at Seoul Fashion Week SS20
From SFW veterans like KYE to London-based designer Ashley Williams.
Seoul Fashion Week has just finished off over the weekend for the Spring/Summer 2020 season, following the Fashion Month craze in New York, London, Milan and Paris. While a majority of shows took place at Dongdaemun Design Plaza (DDP), some designers went off-site to other popular areas of the city including Hannam, Gangnam and Seongsu. From street-friendly brands like IISE and KIJUN to SFW veteran KYE and dreamy designs from Bourie, we've gathered some of the best shows spotted in the South Korean capital.
Scroll down below to check out highlight shows at Seoul Fashion Week. While you're here, peep the Korean city's best street styles during the week.
Showcased at Doota Bunker just across the street from DDP, IISE's SS20 collection was built upon the imaginative idea of the brand becoming a global corporation. Items are focused around techwear, featuring GORE-TEX's INFINIUM™ line and Nike's self-lacing Adapt Huarache sneakers, and including pieces like mesh jackets with buckle detailing and organza print suit.
For his latest collection presentation, creative director Hyunwoo Kim took inspiration from Hong Kong's iconic 1996 film Comrades: Almost a Love Story. The show space took guests back to the '90s with retro floral prints and items like a chef's uniform-inspired white leather jacket and vintage-style balloon skirt.
For her latest collection, designer Eun-hye Jo focused on the concept of "Cognitive Dissonance," featuring effortless looks with an overall neutral color palette. Highlight pieces include oversized jackets and coats, along with shirts sporting glen check and floral patterns.
Taking inspiration from the creative process of a dancer, EENK's SS20 show kicked off with choreographer Yanghee Lee's performance centered around Korean dance. Looks featured loose and flowy silhouettes, including dresses, crochet vests and matching tonal outfits.
London-based designer Ashley Williams landed in Seoul this season to present her kitsch yet vintage-style SS20 range. The creative's pet dog Didi was a signature motif found on both garments and accessories throughout the runway, accompanied with camouflage patterns and corset-inspired skirts and leggings.
This season, creative director Chung Chung Lee looked to Korea's haenyeo (해녀), female divers of Jeju also known to be a part of UNESCO's Intangible Cultural Heritage list. Models took the runway in goggles, netted scarves and bags with a bright color palette featuring shades like neon yellow and purple.
Last but not least, designer Kathleen Kye rounded off the week with a collection titled "Untamable," focusing on contemporary western styles to express freedom from social rules and expectations. Voluminous silhouettes bold shades and took most of the runway, with pieces like corset-inspired lace-up belts and knit cardigans in electric mint.
Share this article