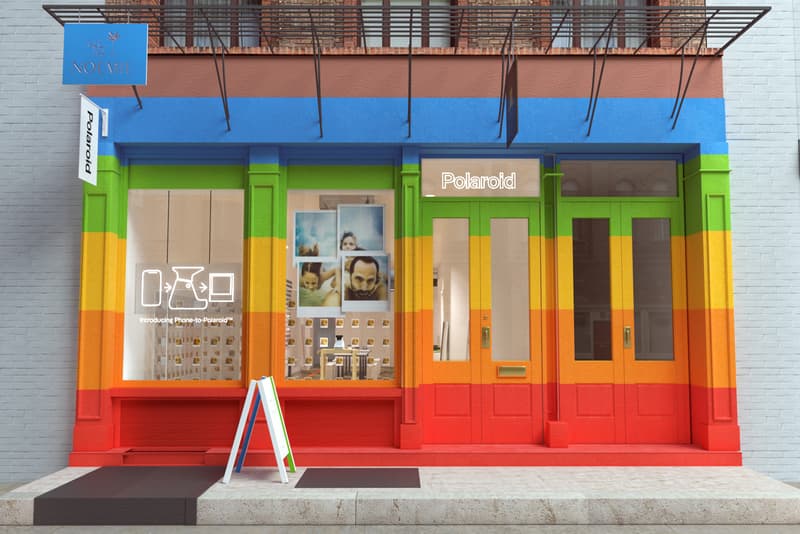 Culture
Polaroid Is Opening an Interactive Pop-Up in NYC
Try out new Polaroid products and take part in hands-on workshops.
Polaroid Is Opening an Interactive Pop-Up in NYC
Try out new Polaroid products and take part in hands-on workshops.
A favorite of professionals and hobbyists alike, Polaroid is slated to open an interactive pop-up space in New York City on November 8. The space will feature Polaroid's new product offering, Lab, at its forefront — released last month, the Lab is a portable printer that produces physical Polaroid versions of a user's iPhone or Android photos.
Every facet of the pop-up will allow visitors to get hands-on. Guests can print their very own images using the Lab, experience an immersive photography installation by Chris Burkard containing hidden AR content and take part in a number of workshops, including a testing session of select vintage Polaroid models.
"We are so excited to be a physical part of the New York City community this season with our pop-up Lab," Polaroid CEO Oskar Smolokowski said in a recent statement. "It's the first time Polaroid Originals is dedicating a retail experience to instant photography while also highlighting our latest product, the Polaroid Lab, which beautifully marries digital and analog photography."
The Polaroid Pop-Up Store will be open from November 8 through December 5. Additional details can be found on Polaroid's website.
Polaroid Pop-Up Store
138 Wooster Street
New York, NY 10012
---
Share this article