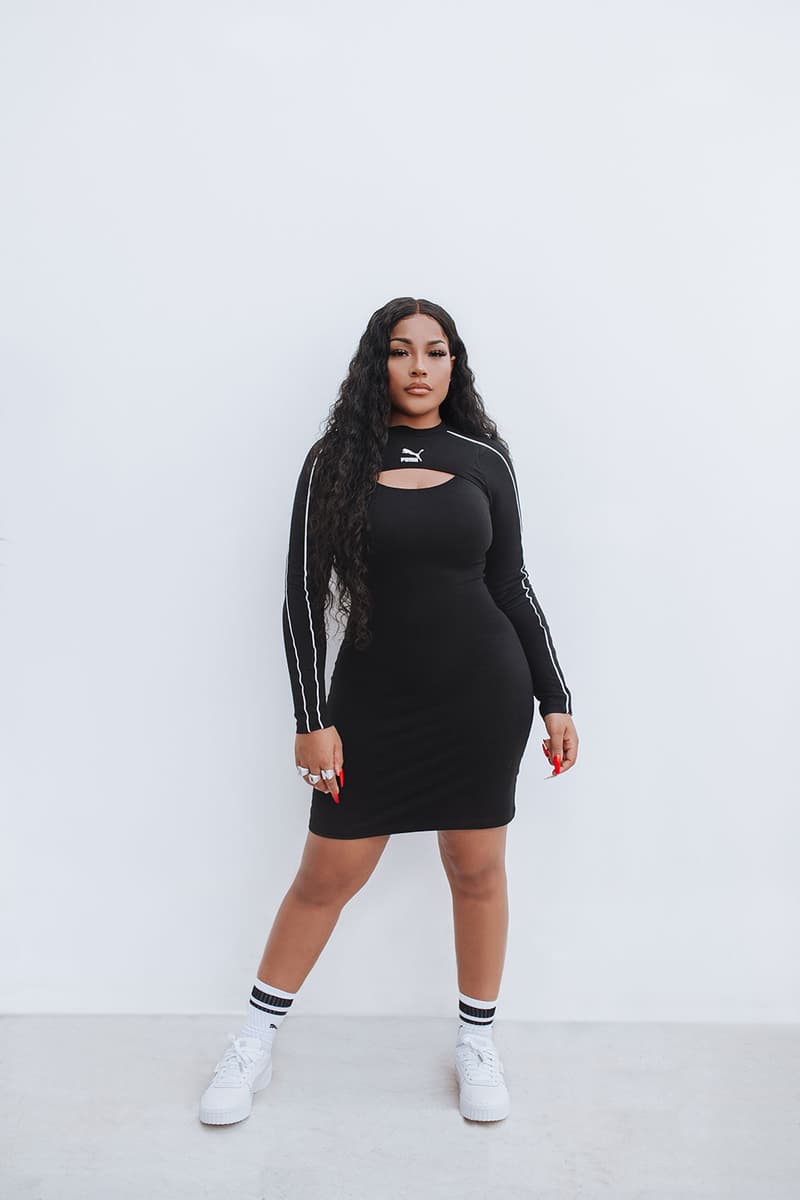 1 of 5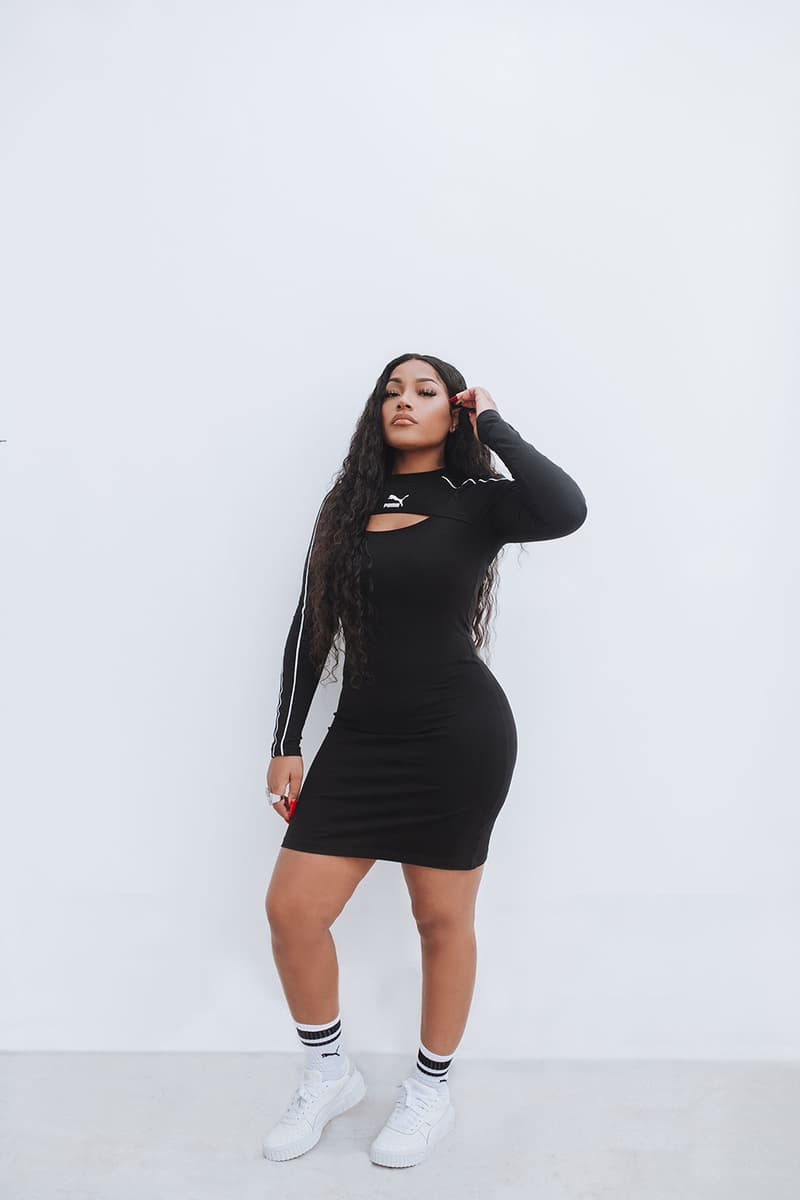 2 of 5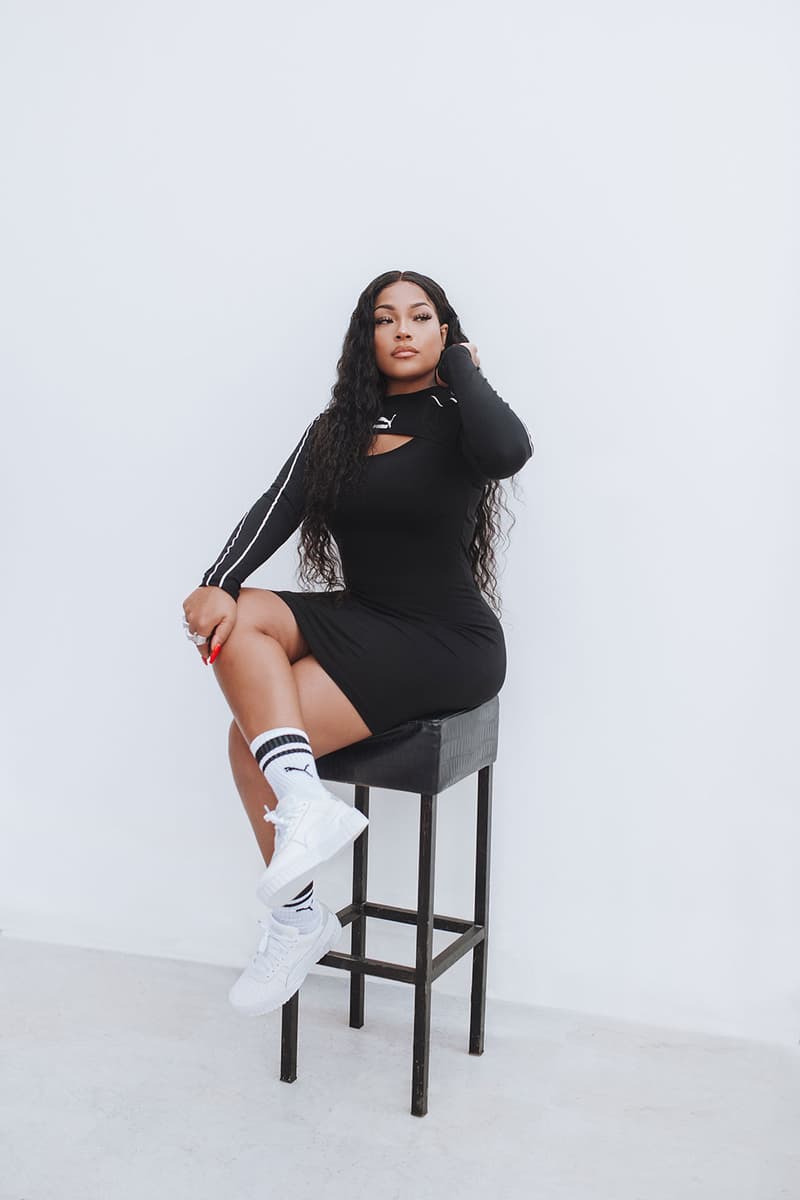 3 of 5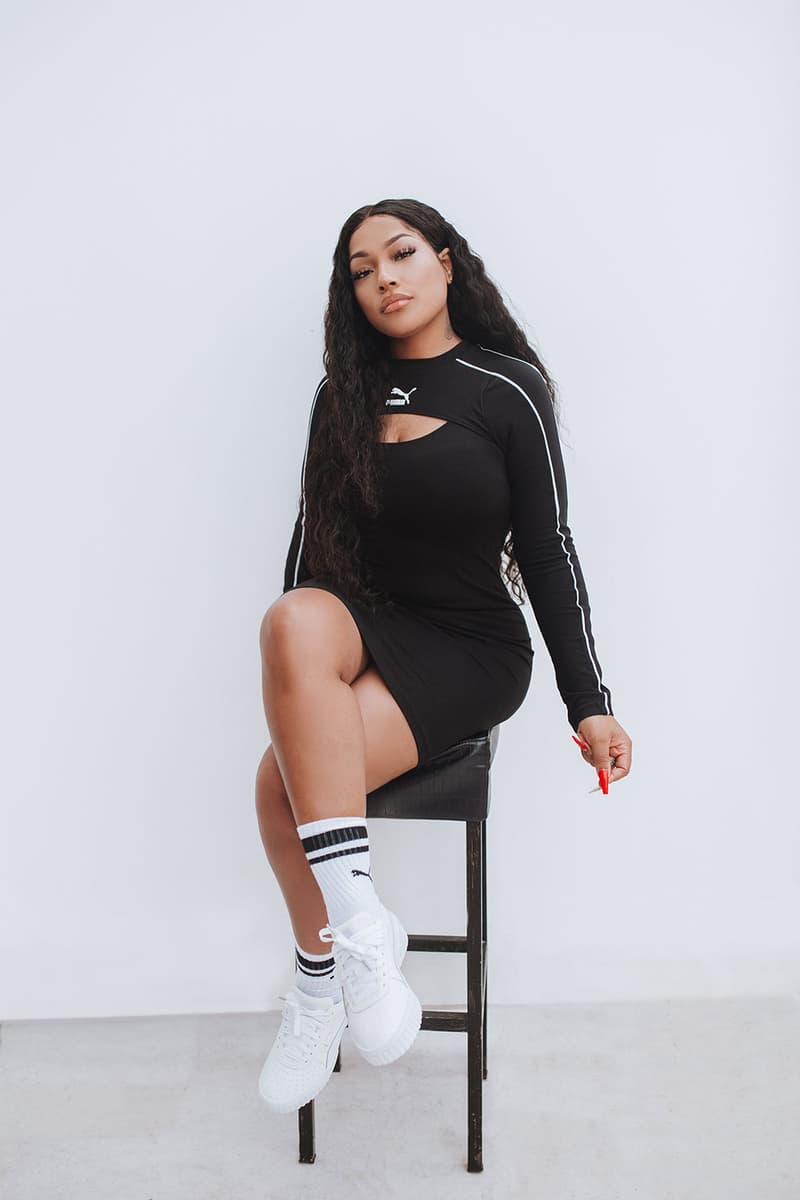 4 of 5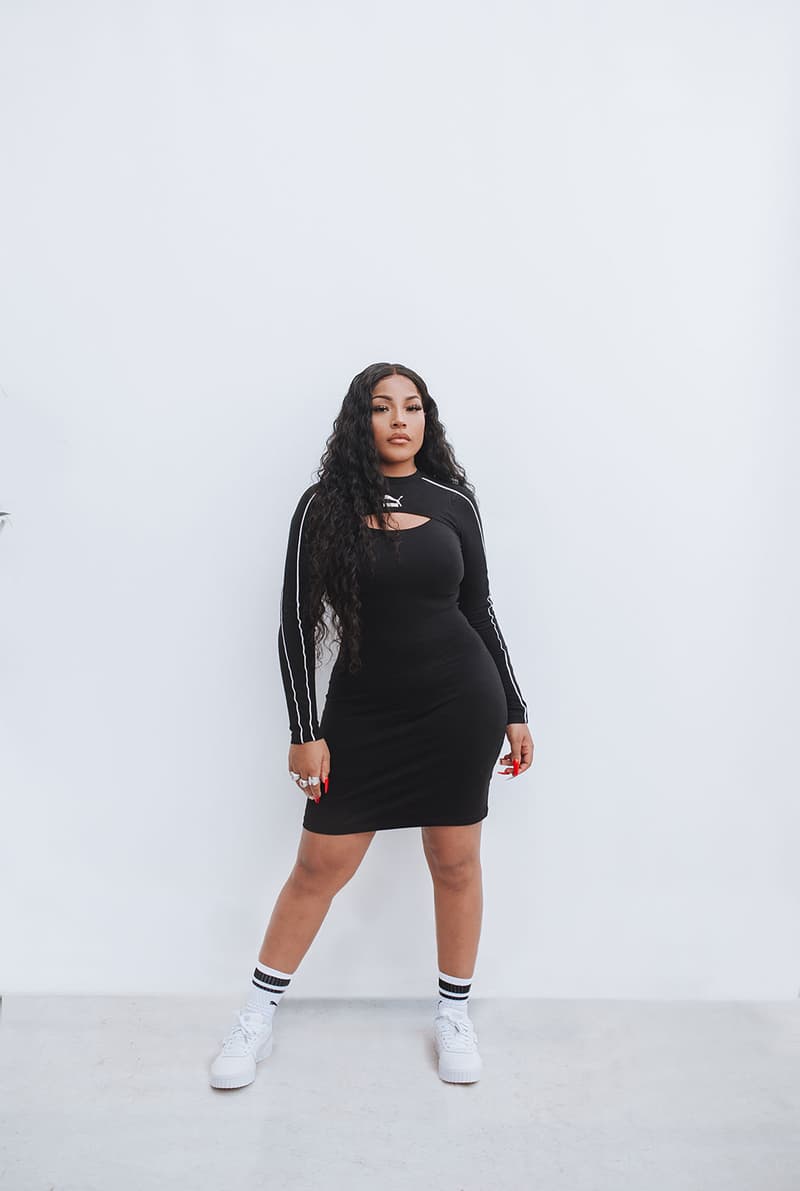 5 of 5
Music
English Rapper Stefflon Don Talks Personal Style, PUMA Cali, Self-Care and Taking Time to Log off Once in a While
Words of encouragement and advice.
English Rapper Stefflon Don Talks Personal Style, PUMA Cali, Self-Care and Taking Time to Log off Once in a While
Words of encouragement and advice.
Rapper Stefflon Don is outspoken, confident and whip-smart. As a global hip hop star, the Birmingham-born, Netherlands-raised artist's career highlights have been steadily on the rise since her 2016 mixtape debut. Known for her features on songs with a wide range of artists from artists from Jeremih and Lil Yachty to Demi Lovato and French Montana, Stefflon Don pulls off iconic looks wherever she goes. We caught up with the woman herself to talk female empowerment, self-care and the rising hip hop community in the UK.
What is it about clothing and personal style do you feel empowers you as a performer and an artist? 
I think being comfortable in whatever you want to wear empowers you. If you like it and you feel like it looks good on you, then. That's what makes me feel empowered.
What do you do to take time away from it all and practice self-care?  
I never really take time away [from anything], so I really don't know what that's like. I think [it is nice] to go away with loved ones.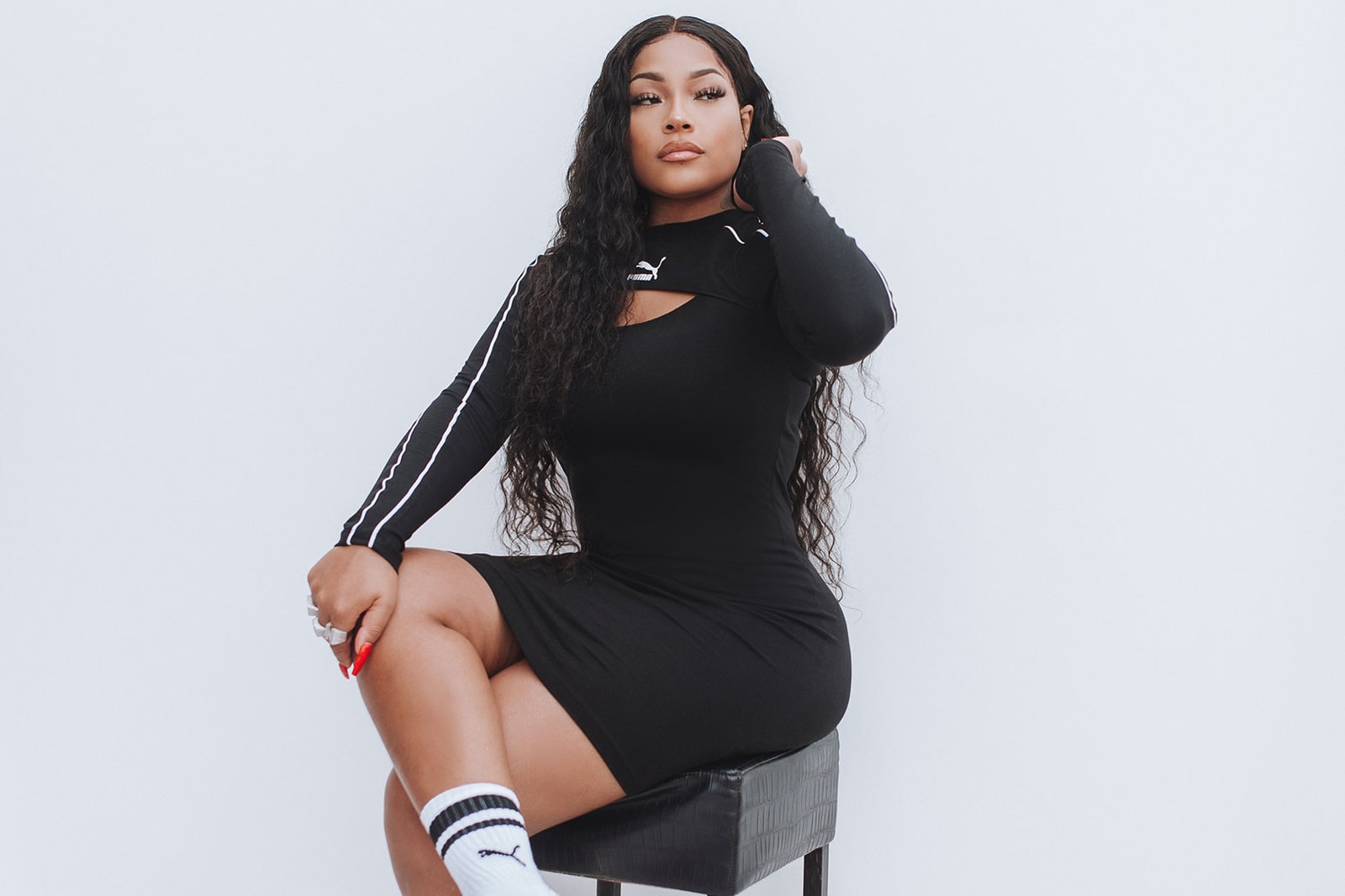 How do you find the shift in female rappers in the UK music community? Do you want to share any words of advice, insight, messages?  
I think its amazing, I feel like more women are a lot more confident and it feels like it's a little bit more acceptable to be a female rapper and say what you want to say, which is annoying because none of your talent should have to be felt like its acceptable, you should just be free to do what you want. [But] I do feel like it's amazing, I feel like there's so much room for so many different female artists, I feel like there's more that should come. Some women complain about the lack of support, which I feel is always going to be there and I feel like we can't make that the main focus and we've just got to look beyond that and have a group of people around us that's going to keep pushing us and reminding ourselves that we are the shit and not worry about what anybody else says.
Who do you look up to?  
I look up to anyone who's doing their thing. Anyone who's pushing beyond boundaries. I feel like every minute in this scene is changing between who is doing real amazing, it's always shifting so I'm always looking for that next person who's doing their thing. I really like Cardi B, I think she's really dope, with her fashion sense as well. Obviously Megan Thee Stallion, another female rapper, I really like her as well, anybody who's just on their own shit, like Tyler The Creator. I love Tyler the Creator, he's so creative.
What about the PUMA Cali makes it a standout amongst PUMA styles? 
I think the PUMA Calis are real fresh, white, clean. You can wear them with a dress, you can wear them with a tracksuit, and I feel like you know you have certain trainers that make you look not as great and then you have certain trainers that complete the outfit and Calis are one of those trainers that complete the outfit. You can wear them with anything.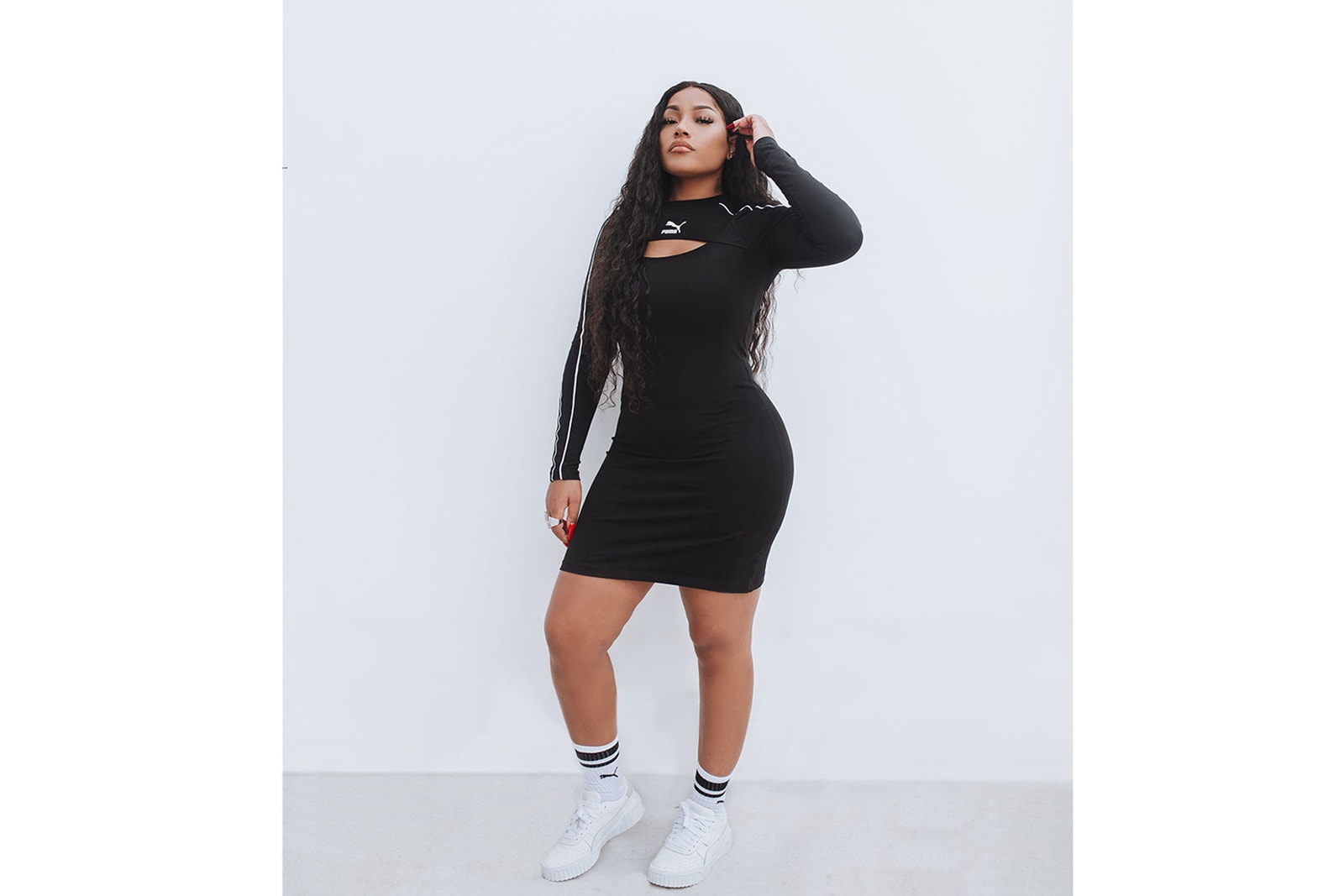 How do you style your PUMA Cali?  
I wear them with anything. Literally could be a tracksuit, it could be a little dress, the other day I wore them with a leopard dress, a long jacket, literally anything! I was in Ibiza and I wore them with some shorts when I performed.
What advice do you have for young women who are trying to follow their dreams?
My advice to young women trying to follow their dreams is in the time of social media right now it's very hard to be creative on your own without having a million and one influencers influencing you. You're online every day and all you're picking up is what you're seeing online, but there's so much beyond [what is] online. Sometimes I feel [like] come offline, focus on you, focus on what you like, online makes you feel like you should like what everyone else likes, so it's almost like oh this person got a million likes and a million comments so this is what everyone likes. To come in the game and have all eyes on you, you have to stand out and be different so you can't be focusing on what everyone else likes. You've got to focus on what you like and bring it to the forefront. That's my advice. Just because a girl dressed a certain way or sings in a certain way and it's what everyone is in love with, that's where you come now and change that narrative. Be the person that is going to change and inspire people's narratives.
Check out the gallery above for more of Stefflon Don styled in her PUMA Calis. The PUMA Cali is available exclusively from JD Sports.
---
Share this article