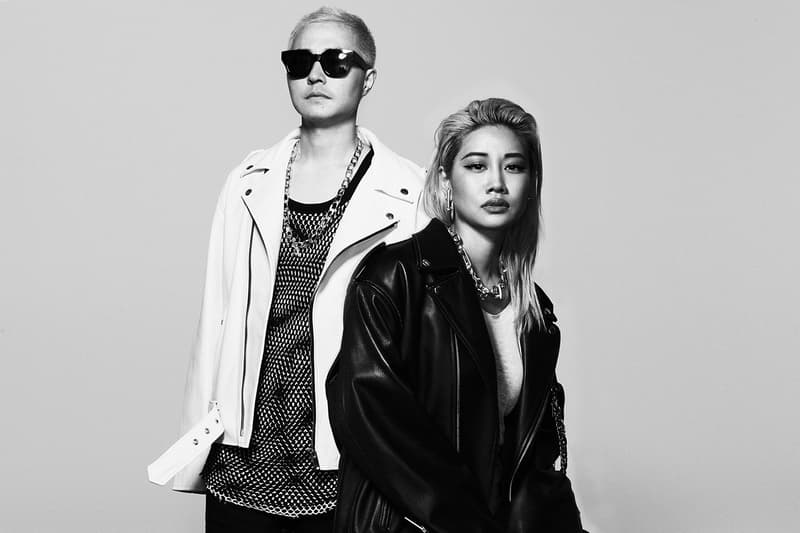 Fashion
Yoon Shares the Concept Behind the New AMBUSH ARTISANAL Line
"I wanted to create an intimate experience between us and our customers."
Yoon Shares the Concept Behind the New AMBUSH ARTISANAL Line
"I wanted to create an intimate experience between us and our customers."
Last week, Yoon Ahn took to Instagram to tease AMBUSH's new project dubbed ARTISANAL. Created to focus on Japanese craftsmanship, Yoon and Verbal's new label is derived from the concept of the art of having fun.
Produced in limited quantities, the AMBUSH extension can only be purchased in-person exclusively at the AMBUSH WORKSHOP at PARCO. We spoke with Yoon on the inspiration behind the label and how its design process differs from that of AMBUSH. Read our interview below to find out more about ARTISANAL.
While you're here, watch us unbox the coveted AMBUSH x Converse collaboration.
Can you tell us the inspiration and concept behind this new label?
The inspiration behind the ARTISANAL line we're launching at AMBUSH WORKSHOP at PARCO is about celebrating the art of play. I use the word "play" because it's just been really fun making it with our team — no theme, no specific direction. Whatever we wanted to make, we just made it and put it together. So that's where everything started.
Why did you decide to name it ARTISANAL?
We called it ARTISANAL because we've been using a lot of techniques that have been introduced through artisans we've met in factories in different regions throughout Japan. Sometimes even when we get introduced to those techniques, we don't necessarily apply it to our collection. So I felt like it was a waste. I've been saving those ideas and I wanted to actually put it to shape. It gives us a reason to test things out.
What are the differences between ARTISANAL and AMBUSH? How are the design processes and resulting collections different from each other?
Actually, there is no big difference. ARTISANAL is the extension of what we do. The main collection is seasonal, there's Fall/Winter and Spring/Summer. However, this has nothing to do with seasons. When we have enough collective ideas, we put it out. It's quite season-less, just collective ideas. I think that's the biggest difference. But you know, it's an extension of what we do so it's not such a different world.
What kinds of techniques of Japanese craftsmanship were you able to incorporate in this new line?
There's so much that I've learned from going to different denim and fabric factories. I've discovered I like to test things out and make things. We didn't get to apply everything, I'm saving some for later — for the right time. So stay tuned.
Do you plan on expanding the new label?
I feel like we wanted to create something interesting for the retail space and when the talk of doing a WORKSHOP within PARCO came up, I thought it was a great time to introduce it. I wanted to create something that people would have to be in-store to actually purchase these things. They won't be available online. You have to come in and actually feel it and touch it, and I wanted to create an intimate experience between us and our customers. No, I don't plan to expand it beyond what it is. I think it's a good size and we wanted something really tight and special.
Do you have any other upcoming projects for the rest of the year or for 2020 that we can look forward to?
I think for the rest of the year this is the biggest project we have as it's just launching now, but stay tuned for 2020. There are lots of major ones coming, starting from springtime. Next year is going to be pretty massive. I just can't tell you yet, since it's up to the collaborators to announce first. But I guarantee there are some really fun ones coming. They're super exciting. I can't wait to share it with you all.